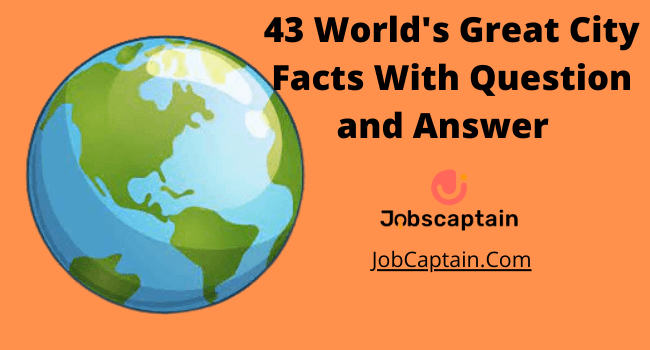 How well do you know about World's Great Cities? Test your knowledge of big cities and their features.
Enjoy a playful quiz game around the city and learn more about World Cities geography.
Above all quiz contains 15 multiple choice questions on Geography and Travel. Take the quiz and find out!