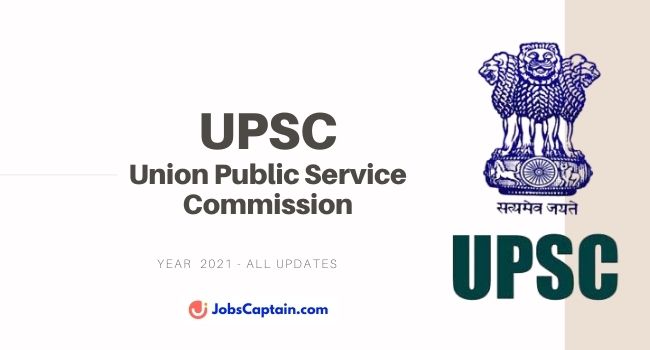 Are you ready to take on the challenge of UPSC 2023? It's not an easy task, but with the right resources and dedication, you can make it happen! In this blog, we'll explore the UPSC 2023 syllabus, study material, and quiz, so you can get the best possible preparation for the upcoming civil service exam. Get ready to tackle this challenge head-on and make your mark on the UPSC exam!
The UPSC 2023 exam season is drawing ever closer and it's time to start preparing. With the right syllabus, study material, and quiz, you can ensure that you make the most of your time and put your best foot forward. In this blog, we will guide you through the important details about the UPSC 2023 syllabus, study material, and quiz, so that you can get the most out of your preparation. Read on to find out more!
UPSC was founded on 26'th January 1950 by the Constitution Assembly as they found it necessary to give secure and autonomous status to Public Service Commissions after independence.
Union Public Service Commission exam came into existence under article 315 of Indian constitution. The basic, as well as the prominent role of UPSC, is to recruit officers and students under Central Government.
The foremost functions of this commission is to advise the government on all the matters related to recruitment for numerous posts in Indian services and to take care of the disciplinary cases related to civil services.
This was done to give smooth and unbiased recruitment to civil services in the interest of the general public.
Examination Carried by UPSC 2023
---
The following is the list of examinations carried out by the Union Public Service Commission (UPSC):
Civil Services Examination
The Indian civil services are the backbone of India and carry great respect.
Graduates in any field can opt for these exams conducted by UPSC every year for recruitment in various government sectors as I.A.S. and I.P.S. It is one of the most high-profile jobs in the government sector.
Combined Engineering Services Examination
It is conducted by UPSC for four categories of engineering services: Civil Engineering, Mechanical Engineering, Electrical Engineering, Electronics and Telecommunication Engineering.
Engineers selected through the Combined Engineering Examination are appointed to various posts of organizations like Indian Railways, Central Engineering Services. Indian Telecommunication Service, Central Power Engineering Service, Indian Ordnance Factory Service.
Central Police Force Examination
The UPSC conducts this examination for the post of Assistant Commandants (Group A) in Central Police Services i.e. Border Security Force (BSF), Central Reserve Police Force (CRPF).
Indo-Tibetan Border Police Force (ITBP), Sachastra Seema Bal (SSB). These all forces working for India comes under Central Government.
Combined Defense Services (CDS)
Indian Defense Services offer dignified, prestigious and attractive career opportunities. After selection, one can serve the Army, Air force or Navy, on administrative assignments, in medical services and in Engineering Services.
The nature of the responsibilities varies with a diverse range of activities in the Defense Services. This service is for those who voluntarily want to serve country irrespective of caste, religion and community.
National Defense Academy
Recruitment of candidates to Army, Navy and Air Force wings of NDA is through an entrance exam conducted by UPSC.
Candidates are given options for two Academies i.e. National Defense Academy and Naval Academy. A candidate is given service according to rank. If candidate opts for NDA then he has to give option for three wings i.e. Army, Navy or Air Force.
Indian Economic Service Examination (IES)
IES officers form a specialist cadre in the Indian Civil Service of Government of India which gives economic advice with policy formation. This comes under Finance Ministry.
The role of IES can be categories as providing economic advice and administration, implementation of development programs and also dealing with the areas of economic reforms, price fixation and also looking after administrative matters. The Department of Economic Affairs controls IES.
Geologist Examination
It is a promising field for both men and women.
Today many Geologists Scientists are engaged in environmental aspects such as urban and rural planning, exploration of fresh sources of water and prevention of its pollution, landfill closure etc. Many Geologist offer for Earth Science teacher, College professor and exploration companies.
Geology is a truly interdisciplinary science, its career potential branches into all related fields of science.
Special Class Railway Apprentices Examination
Indian railways are broadly divided and subdivided into zones, division and departments, each performing a particular function.
The highest rank in the Indian railways is the group A officers which are directly recruited by UPSC.
UPSC General Eligibility Criteria
---
Since UPSC exam is meant for numerous jobs or services, it is not possible to mention the eligibility criteria for each job or service that comes under UPSC, but general eligibility criteria can be discussed here:
To appear in UPSC test, you must have cleared 10+2 level from a recognized school or institution.
You should be physically and medically fit.
You are required to meet all the specifications mentioned in the application form of the exam for which you intend to appear. For example, for NDA you must have Physics and Mathematics as compulsory subjects at 10+2 level.
(In the UPSC, there are different criteria as per the different-different exams)
UPSC Exam Pattern
---
Most of the UPSC examinations are divided into two papers in which one paper will be based on Mathematics and another one will be on General Ability Test which has English and General Knowledge sections.
Prelims Exam pattern
The UPSC exam pattern for the Preliminary stage consists of two papers, conducted on same day.
| | | | | | |
| --- | --- | --- | --- | --- | --- |
| Paper | Type | No. of Questions | Marks | Duration | Negative Marks |
| General Studies I | Objective | 100 | 200 | 2 hours | Yes |
| General Studies II (CSAT) | Objective | 80 | 200 | 2 hours | Yes |
Mains Exam Pattern
The UPSC exam pattern for the Mains stage consists of nine (9) papers conducted over 6-7 days.
| | | | |
| --- | --- | --- | --- |
| Paper | Subject | Duration | Total Marks |
| Paper A | Compulsory Indian language | 3 hours | 300 |
| Paper B | English | 3 hours | 300 |
| Paper I | Essay | 3 hours | 250 |
| Paper II | General Studies I | 3 hours | 250 |
| Paper III | General Studies II | 3 hours | 250 |
| Paper IV | General Studies III | 3 hours | 250 |
| Paper V | General Studies IV | 3 hours | 250 |
| Paper VI | Optional I | 3 hours | 250 |
| Paper VII | Optional II | 3 hours | 250 |
UPSC Exam Study Material
---
Quiz for UPSC Exam
Indian National Movement Quiz for UPSC
Syllabus 2023
---
Generally, the objective of UPSC exam is to assess aspirants' overall intellectual attributes along with the depth of comprehension instead of restricting it to just their level of knowledge and memory.
For the optional subject papers' scope of the syllabus is up to the honours degree level. All the nine papers that constitute UPSC exam are required to be answered in conventional essay-type answers.
Paper I:
The first paper of UPSC exam is about any one of the Indian Language which is selected by the candidate from the list of languages that are included in the Indian Constitution's Eight Schedule.
Candidates have more than 30 languages to choose from.
Paper II:
The second paper of UPSC exam is English. There are two papers on the subject. The papers are specifically designed to judge the first-hand knowledge as well as critical text reading from the prescribed English Literature.
Paper III:
The third paper of UPSC exam is of Essay. Students appearing for the exam are asked to write an essay on a specific topic from the given choice of subjects.
They are supposed to remain affix to the topic given and at the same time express their opinion and be able to write concisely. those who are capable of expressing their opinions in the most effective manner score moreover others.
Paper IV and V:
These papers are of General Studies. If candidate is a well-educated person then it is not hard for him/her to answer the questions asked in General Studies.
Answers to the questions in these papers are easy to answer for a qualified person without the need for any specified study of the subject as the questions are meant to assess the general awareness of different subjects which are related to career in Civil Services.
Papers VI, VII, VIII and IX:
For these papers, candidates are required to choose any two subjects of their choice from the list of optional subjects. Thereafter, two papers are set for each subject chosen by the candidate.
There are 25 subjects in total from which candidates are required to choose any two subjects. These subjects are listed below.
| | | | | | | | |
| --- | --- | --- | --- | --- | --- | --- | --- |
| Agriculture | Animal Husbandry & Veterinary Science | Anthropology | Botany | Chemistry | Civil Engineering | Commerce & Accountancy | Economics |
| Electrical Engineering | Geography | Geology | History | Law | Management | Mathematics | Mechanical Engineering |
| Medical Science | Philosophy | Physics | Political Science & International Relations | Psychology | Public Administration | Sociology | Statistics and Zoology |
Candidates must qualify in both the Preliminary and Main exams for moving further in UPSC exam. After qualifying successfully in both exams, candidates are called for an interview which is the final stage of the exam.
In the context of UPSC exams, candidates must keep in mind that perfection is the only criteria on which scores are allotted. Just having knowledge about the syllabus is not enough as you must be able to answer the entire question paper in the given time in the given word limit and also in precise manner.
Selection in UPSC
---
After clearing the written test successfully, you will be required to face multiple rounds of interviews, group discussions and a Medical test (wherever necessary).
UPSC Preparation Tips for Exam
---
Practice is the mantra to crack UPSC exam.
Here we have given a few tips on how to prepare yourself for UPSC exam 2021.
Do not think restlessly, instead concentrate on your exam with calm mind. Lest you will feel nervous and uneasy.
Remember, you need to be fully dedicated to your competitive exam preparation.
Make proper planning for your preparation and execute it too.
Keep your confidence level high and take a deep interest in the subjects of importance.
Learn to fight fatigue but spare some time for relaxation too.
Check your speed, output by self-testing on your own in advance. For this you can appear in the mock test.
Figure out your weak points and work on them so that they disappear before your exam day.
Latest News about UPSC: Click Here
Thank you for reading.