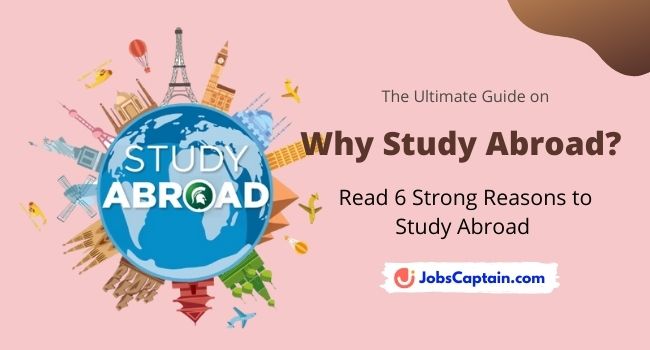 If you find someone who has studied abroad that it is a life changing experience, then nothing is exaggerated here.
As we know that Study abroad is definitely one of the most rewarding things one can ever do if one gets the opportunity. There are several benefits of studying abroad not only at a personal level but also at the professional level.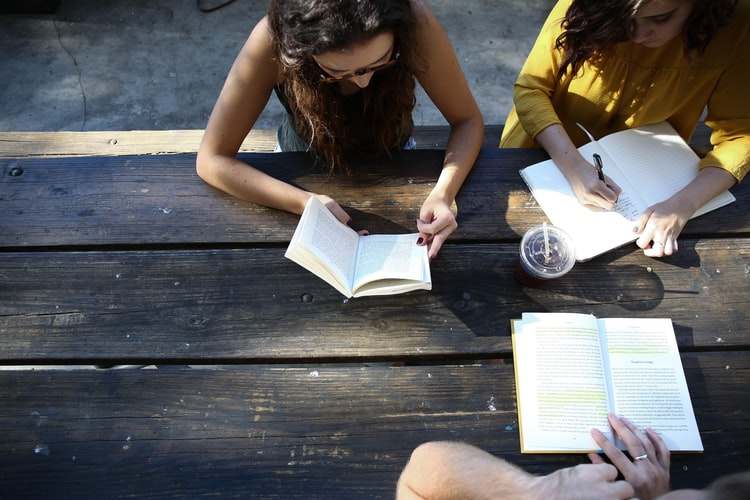 Study abroad is definitely one of the most enriching, enthralling, complete and educationally stimulating experiences. Today there are many opportunities to study abroad and it is not as hard as it used to be in earlier times.
Also Read – Education in US, Canada and Australia
6 Reasons to Study Abroad
---
If you are still looking for more reasons then consider under mentioned six practical reasons explaining why study abroad?
1. Education Beyond Boundaries
---
By choosing to study abroad, you get a golden opportunity to pursue your study in a foreign country. There are various programs to choose from and in this way you immerse in a new language and culture.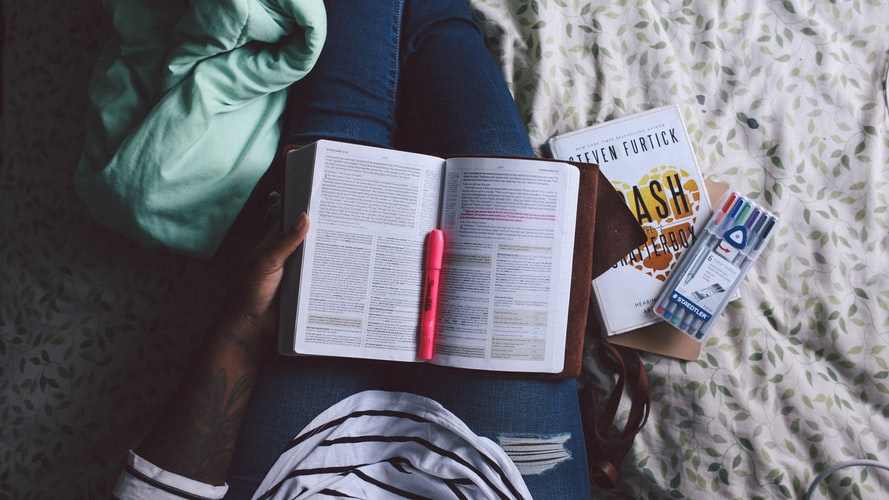 There is no dearth of educational and professional programs so you can choose one as per your interest and set goals.
Take it as an opportunity to explore this new world around you and establish a new group of global friends.
2. A New Perspective Even About Own Motherland
---
When living in the home country, it is not possible for you to get a complete view of your country like what others say about it and its development.
Know about your country from another country's perspective. While knowing about a new culture you will realize the significance of your own culture and will learn to respect it more and keep it alive.
3. Meet and Face the Challenge
---
No need to say that studying abroad has its own kind of challenges that you need to face.
Initially, it is definitely out of the comfort zone to meet obstacles such as homesickness, budgeting in foreign currency and living in an unknown place.
Though you might feel like what a big deal in these but once you will overcome these generals yet directly related obstacles, you will feel proud of your small achievements.
It is most likely that you will be wiser and mature enough to meet future challenges when back home.

4. It Affects Your Interview
---
Employers often look for those students who are capable of meeting the challenges and are keen to learn from personal experiences.
All the maturity and wisdom that you get when studying abroad will really prove helpful during your interview as you will have several examples and practical situations to assimilate explaining your strengths and work morals.
5. Opportunity to Gain Interpersonal Skills
---
New interpersonal skills that you earned when in abroad will act as an asset for an organization with a multi-cultural team.
Studying abroad also reveals that you are capable of adjusting to new places and people.
6. Increase the Value of Your Degree
---
There are a number of courses which you might not do in your home country so studying abroad provides you with an opportunity to do your dream course.
Moreover, your language skills get a booster and you can take the exam on the language side by side.
We hope you get all these 6 reasons to study abroad! If yes then, here we provide you Study Abroad Ultimate Guide.
Read Here – How Foreign Language Can Help You Land a Job?
If you are planning to study abroad then we suggest you connect with the Education govt portal for Scholarships and other benefits.
We put here above strong 6 reasons to study abroad just in case you're not convinced.