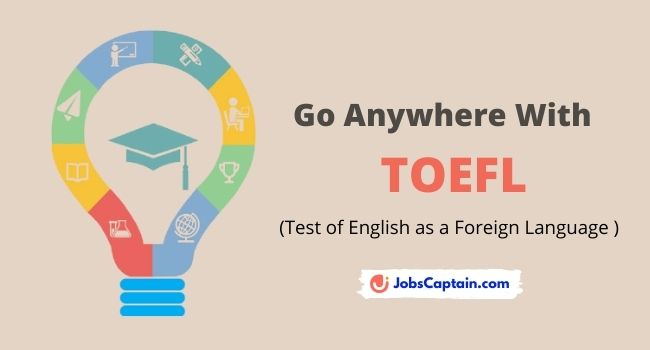 TOEFL is an abbreviation for "Test of English as a Foreign Language". The objective of this test is to assess the English proficiency of people with English as a second language.
The test determines the reading, writing, speaking and comprehension level of North American English in people seeking admissions in universities or institutes for higher studies in the USA.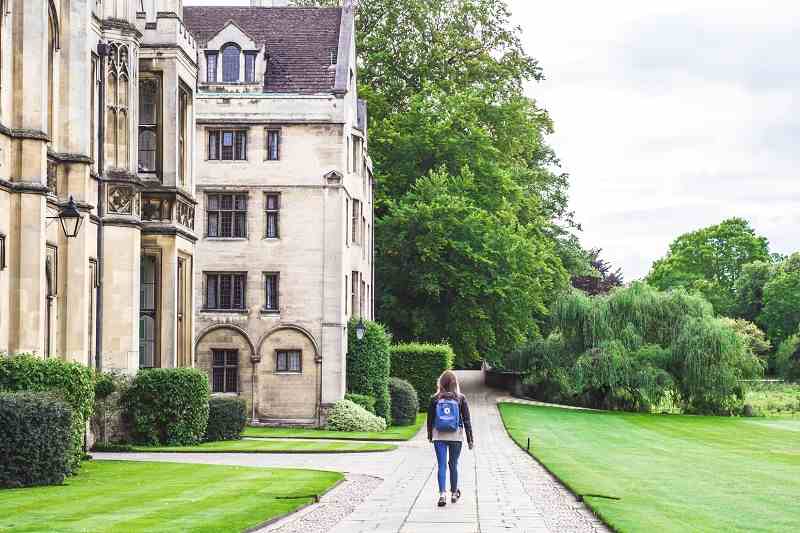 According to one survey Education in the United States, Canada and Australia are highly desirable.
This Exam opens your entry in 5 countries:
Australia
New Zealand
Canada
United Kingdom
United States
TOEFL is one of the most popular English proficiency exams accepted in the above-listed countries.
However, nowadays around 6000+ colleges, professional courses schools and institutions around the world are accepting the scores of this test as proof of the applicant's English proficiency.
TOEFL is often taken by the students who are seeking admissions in universities or colleges where English is used as a medium of instructions.
Furthermore, you can read about How to Choose Right University
TOEFL Eligibility Criteria for Appearing
---
The best part of TOEFL is that there is no minimum educational qualification requirement. In India, anyone who has passed the 12th standard from a recognized educational institution or board can sit in this test.
TOEFL Test Specifications
---
You can appear for this exam on any working day of the month. In other words, this test is conducted five days a week.
It is important that you take this test at the earliest so that your test scores can be mentioned in your admission applications.

TOEFL Exam Pattern
---
The Computer Based Test (CBT) is the basic form of giving TOEFL but it can also be administered in pencil and paper version, in case access to CBT is limited.
The CBT is divided into four sections explained below:
Listening and Structure
The first two sections of the TOEFL test are listening and Structure. In these sections, your scores are secured by computer with each right answer.
The next question is decided on the basis of the answer to the previous question. So, you can expect an increase in the level of difficulty with each right answer.
The objective of the listening section is to determine the language comprehension skills of a candidate as it is spoken in the US and Canada.
You will be given headphones to hear recorded sessions, and you are needed to answer the questions that will appear on the screen based on the recordings.
Though the time spent in hearing the recording is not considered, you must keep in mind that questions will appear only once.
In the structure section, you will be given incomplete or incorrect sentences and you are required to complete or correct them accordingly.
Reading and Writing
The last two sections comprise Reading and Writing. In the reading section, you will have to attempt short passages with questions in them.
In the writing section, you are required to write an essay that can be on any topic within half an hour. You can type your essay on a computer or write it on paper.

Read Also – Tips For Managing A Student Loan In The US
TOEFL Preparation Tips
---
We are going to tell you that follow only below 3 tips, definitely, you will score good marks in TOEFL 2021.
The best way to work on your English is to listen to English news and watch English movies other than reading English newspapers and magazines.
Converse in English in your friend circle.
Make a habit of writing at least one paragraph daily on any of the current topics and watch your speed in writing and as well as consider your weak points in grammar or sentence structure.
Thank you for reading an article on the Test of English as a Foreign Language (TOEFL). We hope you will get here all the latest 2021 updates, exam pattern and syllabus, eligibility criteria and some basic preparation tips for TOEFL exam.
Still, confused about English proficiency exams then please do comment below. We get back to you as soon as possible.