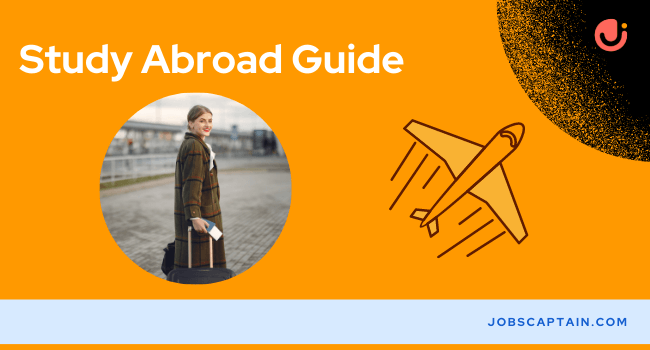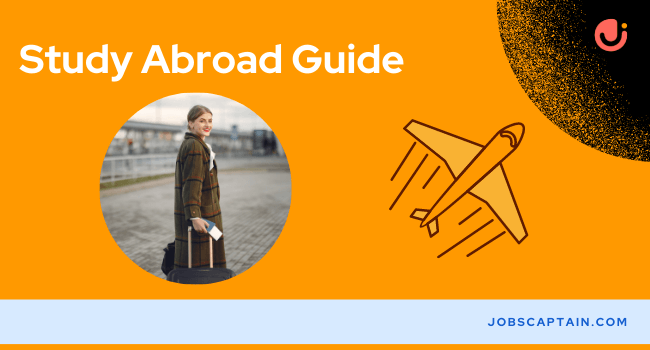 The trend of going abroad for higher studies is not new but for last few years, a considerable rise in the students visiting foreign countries for higher study has been noticed and is still going on. Undoubtedly, it is always good to move higher and studies abroad get you better job opportunities with handsome salaries.
Let's take a glance over the various aspects of study abroad. To begin with, no doubt, you should make sure that your search for a program that you are willing to study abroad is exhilarating, for that let your imagination free and make optimum use of numerous resources available to help you in finding the most appropriate program of your interest.
Making use of online is the best way to find programs abroad. In addition to this, you can also take advantage of your campus office. Here you will find people who have studied abroad, so you can get advice from them. You will also have brochures with comprehensive information related to school requirements, costs and eligibility for earning credits etc. mentioned in them.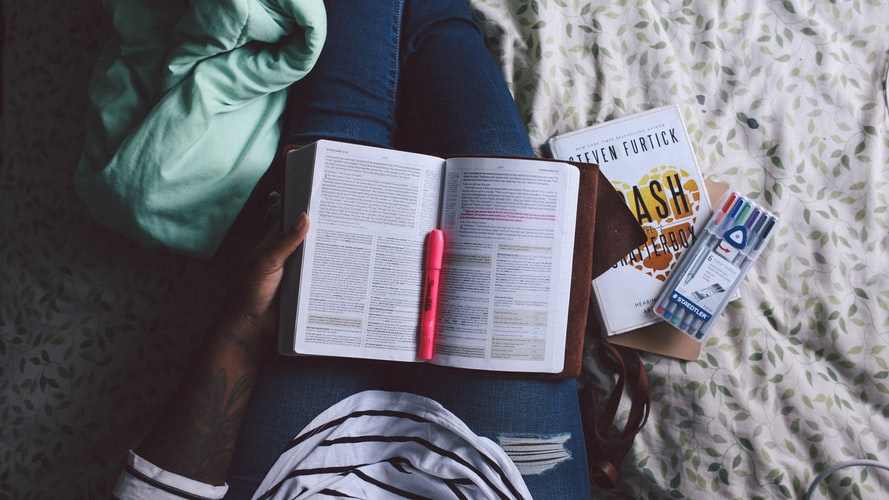 Want to study abroad? Get here free expert advice and information for a successful career.
Financial Aid
---
After choosing your appropriate program, the next important thing to consider is arranging finance if you are unable to bear it. It must be clear that you can have financial aid but make sure that you are applying for it early.
On doing a bit of research, you will get to know about various scholarships programs meant only for study abroad. These financial aids are provided by the Government and other organizations which sponsor abroad education. To know more about these and the various choices, you should take advice from financial aid advisors.
Checklist for Choosing Right Study Program
---
Undermentioned are certain points that will help you in figuring out the best study abroad option.
You better start your search for various option at least a year before, so that you are able to explore all the available options.
Decide for how much time you want to in abroad.
Make a list of your priorities such as whether you are searching a particular school or country or field etc.
Take a visit to your nearby Study Abroad consulting office and get as much as information possible on the various programs meeting your criteria.
Now take a decision about enrolling in a program. It is up to you whether you can choose a program, which is sponsored by your school/consortia of schools or you want to get enrolled directly in the school on your own.
Do not stop at just a few options; rather do intensive research for exploring various programs that are up to your criteria.
Take the advice of your financial advisor about the continuing of financial aid even in abroad.
You better lookout for additional study-abroad scholarships (check this govt portal regularly – MHRD).
How and Where to Apply
---
After you have made up your mind on a specific programs and school of study and country, you need to get the documentation done.
The two most important things that you require are passport and visa.
Passport:
You need to get the passport issued. The passport is issued after meeting certain formalities and proving your identity as a citizen of the country from where you are getting passport issued.
Often, it takes the time of around six weeks. You are required to pay applicable fees for that. However, if you want to get it early then you will have to pay higher fees and you can get your passport within tow weeks only.
The VISA:
It is really very important for you. Visa is an approval stamp that is put inside your passport and thus allowing you to enter into the country for which you had applied for a specific length of time. You can not have visa in the absence of valid passport!
Basic Points which are mentioned in study visa include:
As a student you must study full time and the minimum classroom contact time is 20 hours.
You are required to attend at least 80 percent of scheduled class.
You are supposed to achieve progress in the subjects you have enrolled for.
In certain cases, you may have to face an interview. If it is so, then the best you can do is to reply truthfully to all the questions that have been asked by the visa officer.
Basically, the purpose of this interview is only to confirm your objective behind going abroad for studies and also whether you have sufficient financial ability to meet your requirements there such as tuition fees and living costs etc. Additionally, you may also be asked to show the proof of your scholarship if you have been able to gain any.
Another important fact that the visa officer may wish to know is whether you wish to come back to your home country after finishing the study or not. You may also need to give evidence to prove the evidence of your language skills.
Be sure that you have copies of all of your personal documents that you have submitted to the visa officer. The documents often comprise photographs, offer letter and financial documents to name a few.
If you want to get it done quickly then you can seek help from a Visa agency. With their help, you can obtain a visa in the time of even less than two weeks.

Consider Job Strategies when Planning to Study Abroad
---
Well above all, it is a matter of joy if you have taken the decision of studying abroad. The program can be any like a fashion designing course in Italy or doing Bachelors in Political Science in UK or engineering in the US.
Obviously, there will lot of excitement about the new experiences that you will have over there. But its obvious to feel a bit scared inside while considering various things as you are well aware of the value of going abroad.
Consider Thoroughly Your Career Objective Before Study Abroad
---
We all are well aware of the competitive job market of today, so it gets double fold advantageous if you are able to add one more layer to your study abroad.
It can be done by including some professional experiences that will prove helpful in enhancing your career. Undoubtedly, you move step by step while building your career and by the value of your time in abroad gets manifold if you can do some extra things. It will make your resume look more attractive and will increase your value in the eyes of employers.
Some of the tips are as follows:
You must know that the new world economy asks for international experiences considering the fact that the world has shrunk into a small place. So, you can easily get these credentials while studying abroad.
Under-mentioned is certain points that you need to consider at the time of your pre-departure preparations:
Leave your home with the idea in mind that your objective is to get professional experience while studying abroad. Keep your resume updated. If you will not keep this point in mind, you will loose a golden opportunity to gain international professional experience.
Use this opportunity to get cross-cultural skills and traits. Most of the employers at the international level take it in a way that one who has studied abroad possesses a high internatixonal IQ. So, you should take some time out over there to mingle with people from other cultures.
Never ever concentrate on solely academics while you are studying abroad. You must keep in mind that you will never be able to impress employers with scores in different scores that you obtained in various courses that you completed in abroad. It will be your achievement in gaining success in a new environment.
Ways to Add Professional Side of Academic Studies When Abroad
You can be a part of a multicultural student work team which allows you to gain cross-cultural work experience.
You can choose to work as a researcher with any of a prominent professor working in the field of your interest. It is easy as often it is quite tough for a professor to hire a foreign student, you can offer your volunteer services for the same.
You can make maximum use of your English language skills if you are proficient in countries where English is not the native language.

Planning when Leaving for Study Abroad
---
Each and every step towards your study plan in a foreign country needs a proper research hand planning, so that you avoid making any mistakes and end up in making fool of you by not being able to make the best out of a golden opportunity or by facing problem in other country. Right from choosing the right type of program to know about the best eating places there involves planning and researching.
Things to Take and Not to Take in a Foreign Country
It is necessary to take important things with you while you are leaving for study abroad but never ever commit the mistake of taking toiletries such as shampoo, toothpaste or soap with you. Obviously, they will run out of stock and you do not have an option but to restock them by buying the from there. Then why waste space in your luggage and increase the weight? As you know, every flight has a specific weight limit that you can take with you, so it's better take an extra book or useful items.
It is always better to use Skype or Whatsapp thus, you will be able to talk for free. Also, you will not have to bear international phone bills while you are abroad.
Be ready to face new mannerism in a new country. It is obvious that the manners and habits of a new place might be contrary to what you have. At times, these manners and habits will appear ridiculous to you but you must know that in the same manner, your habits and mannerism might be treated. So, give yourself some time to adjust accordingly and do not respond immediately.
Always remember that studying abroad is an unforgettable experience that will bring a change in your life but it is not easy in the absence of proper preparation.
Things to Consider When Going for Studying Abroad:
Make sure that all the paperwork is done properly.
Keep yourself updated with the rate of currency exchange so that you are aware of how much you are spending in another country.
You can also keep watch over the news related to the country where you intend to go.
Make sure that your semester is registered with the home government. It is very important as it will enable them to get in touch with you in case of an emergency.
In addition to above mentioned, let a number of people know about your whereabouts so that you can be contacted in case of an emergency.
Double check that all your courses, accommodation and itinerary are well decided and secured before you leave
Last but not the least, make sure that all the credits that you will earn there are accepted at your home university.

Courses and Programs
---
Before we come to an end, it is not possible to mention about the courses that can be studied abroad in brief as you can study almost any course or get any degree from abroad in almost every field.
To know the courses of your choice, do search and just by mentioning the name of the country with course, you will come across the list of colleges or institutions and the course or programs offered by them.
The Bottom Line
In the end, we know a huge number of Indian is willing to take a visit to abroad but it will really prove fruitful if you are able to find the course or program of your choice and get success in that. It is a very important decision of your time so give it some extra time so that you are preparing at your best.
Thank you for reading the expert student career guidance article on Study Abroad. We hope you will get here complete information courses and programs, important things to consider when going for studying abroad, planning and job strategies.
Further, if you have any question regarding study abroad in 2021, please do comment below, our team will reach to you soon.
Be Social! Share this article with your friends.