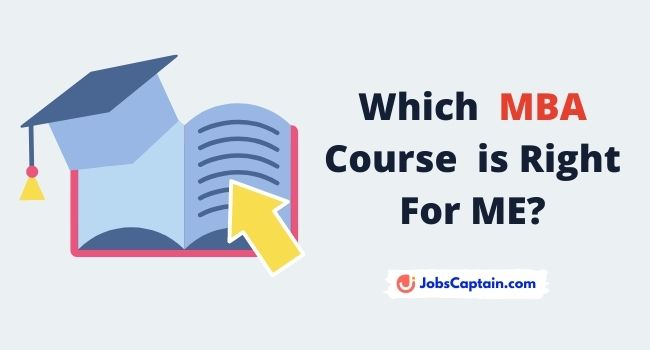 The doubt is natural as the students are going to invest their precious two years in a course that is supposed to take them forward in the rising path of their career.
However, to decide which MBA Course one should choose, one needs to focus on a number of points. "Which MBA course is right for me" – This is the question that arises in all the minds of all the people who are going to enroll themselves in an MBA program.
Below describe 3 things will definitely solved you all doubt about "Which MBA Course is Right For ME?" question.
Which MBA Specialization Is Best For Me?
---
First Thing
First of all, one should decide whether the course will be a regular one or a correspondence type. For those candidates who find it hard to get admission in their own city, correspondence MBA is a blessing.
They can stay in their own place and still be the masters of business administration with the help of such courses. However, it should always be kept in mind that the value of a regular course is always more than a correspondence one.
Some companies give preference to the students who have done their MBA from a regular medium.
Second Things For Choosing Right MBA Course
A student has to be aware as to which college or institute he has to join for an MBA. The institute or business school that one wishes to join should be accredited by a higher education authority.
The course that one wishes to join should be recognized. Some students enroll themselves to a course that is not recognized and then the companies reject them on this basis.
Also, if you are currently working in a company and wish to enhance your current professional qualifications, then the Executive MBA is what is best for you. Many top ranked colleges have started providing a wide range of Executive MBAs which provide tailored classes for executive needs.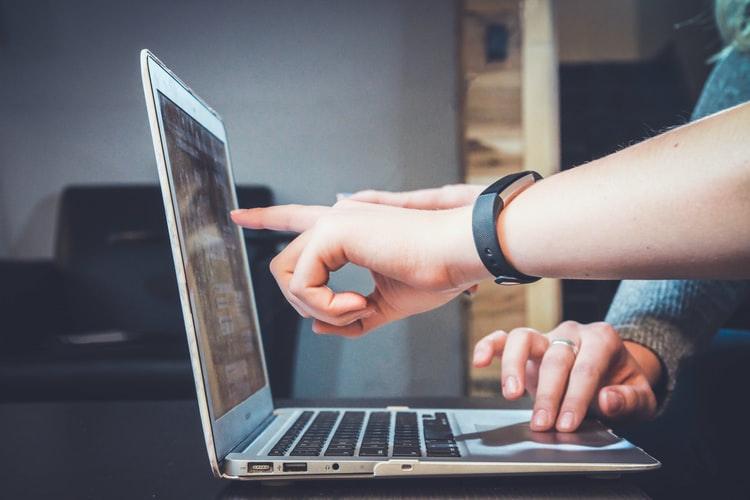 Part Time MBA also gives you an option of pursuing the program without leaving your current job but there is a basic difference between Part Time and Executive MBA.
While Executive MBA carries much more weightage than the Part Time MBA because admission to an Executive MBA program is given only after a person has at least 8 years of experience.
Pursuing an Executive MBA implies that you need to do an MBA while you are already flourishing in your existing job or business. Part Time MBA is just like all normal MBA courses and it carries much less importance than the Executive MBA.
The above comparison should be considered before enrolling to an MBA course. The above points can help a student who is baffled with the question- Which MBA Course is right for me?
Also Read -> Online MBA Programs [Ultimate Guide 2021]
Third Thing
Last but not the least, the choice of the subject is the biggest factor that decides which MBA course to choose. Every person is aware of the subject of their interest and enthusiasm.
One should consider all the options available like Banking, Finance, Retail, Human Resource and Marketing etc.
Only after giving sufficient thought, one should choose the subject of the MBA course because the course you choose at this stage defines the direction and track of your career in the future. Any wrong choice could hamper your growth and the right choice can make it soar higher and higher.
The above tips will help you and now there is no need to toil your brains by thinking- Which MBA course is right for me?
How To Choose MBA Specialization?
---
There are some important factors that must be considered in order to solve the question- How to choose an MBA Specialization?
The world of economics and business is ever expanding. It is growing beyond limits and that creates the need of some efficiently capable professionals that can handle the challenges of the modern business scene.
This increases the importance of the MBA program which is highly in vogue these days. So, every person who is endowed with the qualities and qualifications of leadership and management would want to solemnize his qualifications with an MBA course.
But how to choose an MBA course still remains the biggest query. There are some important factors that must be considered in order to solve the question- How to choose an MBA Course?
In trying to find out which MBA course to join, one needs to carry out extensive research in all aspects so as to solve the doubts regarding joining a particular MBA program or a particular MBA School.
The Business school should be accredited by a higher learning commission. This proves that the school and its programs are authentic and match the current requirements of the business world. By not choosing an accredited Business school, one is just wasting his precious time on a course that will not be recognized by the companies. One should also check what the admission requirements of the Business school are.
Preferably, you should not choose a college which blindly gives admissions to students and creates a crowd of students forming large learning group. The smaller the learning group, the better learning will take place.
Before Joining a MBA Course
Before joining a course, one should also make sure that the college is providing placement assistance in that particular course. The placement assistance provided by the college plays a major role in the career of the candidate. Also, the quality of the placement assistance should be high. It means that the level of companies that come to recruit the students of the particular course should be high.
Does the course fee include all the expenses of the course? This is a question that needs to be taken care of before joining the MBA course. The fee should include the tuition fee, the miscellaneous charges, the library charges, books and supplies etc.
If you are currently working in a company and have relevant experience in your field, then the Executive MBA is your cup of tea. This course provides you with the opportunity of pursuing your MBA without leaving your current job. The classes are held on off days or relaxed hours. Thus, you don't lose your steady income and job and at the same time move ahead in your professional qualification graph.
Similarly, if you want to pursue an MBA program which is not available in your city or state, then you should opt for a distance learning MBA program. This program facilitates you in continuing your studies from a distance and the classes are held only after long regular intervals. The studies are conducted by the method of correspondence and thus the students can have the opportunity of learning something that is not available in their own city.
Above mentioned ways can help you know how to choose an MBA Specialization.
Thank you visiting JobsCaptain. If you still have any questions regarding Which Kind of MBA Program is Right for Me, then please do comment below, our team will help you.