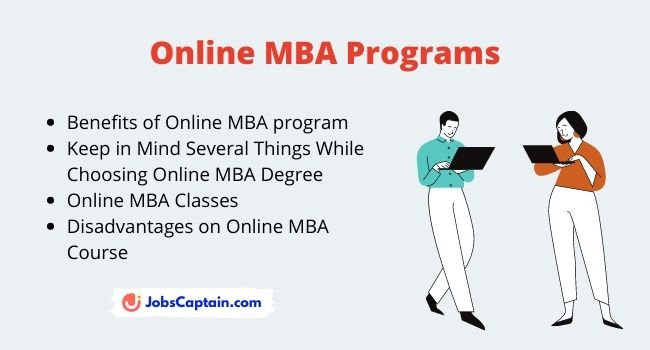 Any professional today who wishes to become a manager of teams knows that the one qualification that is almost mandatory is an MBA.
Maybe 20 years ago, it was possible to be successful in one's career without doing an MBA program. But in these competitive times, a professional without an MBA is considered to be ill-fit for senior management.
If you are a recent graduate or just a few years into your career, then it's sensible to go through an MBA program.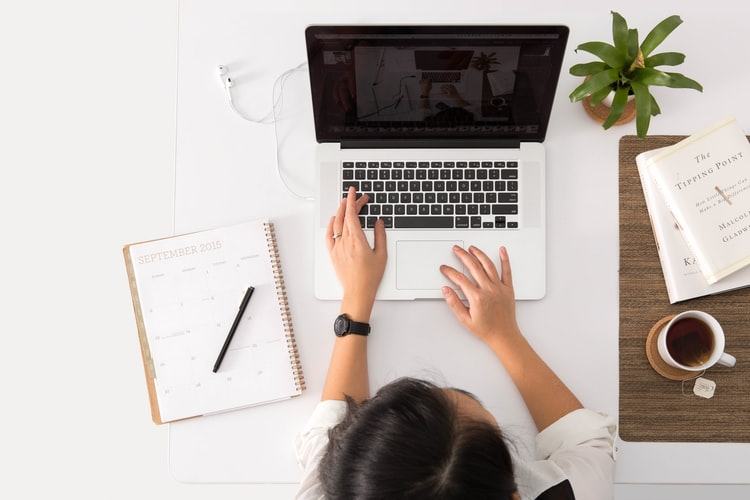 But what if you are working and due to family or professional reasons cannot afford to take one or two years off from your career? No one wants to lose out on a valuable promotion today for the sake of spending two years in an Institute.
The solution is very simple and straightforward. An Online MBA program is the ideal solution for working professionals who want a qualification from a good Business School but cannot afford to spend the two years an MBA needs away from their career or their home towns.
Most of the top Business schools in India offer online MBA programs and over the last few years the programs have become more & more sophisticated and well-respected among corporate.
Benefits of Online MBA program
---
The advantages of doing an Online MBA program are as follows:
An Online MBA program from a reputed institute can provide almost as much exposure as a Full-time MBA program.
The value of an MBA degree is comparable even when it is from an Online MBA program.
An Online MBA program offers the flexibility of schedule where students can study whenever they have time.
An Online MBA program tends to be much more reasonable in cost than a full-time program.
This program allows the student the flexibility to spend as much or as little time as necessary on each part of the studies. This allows the student to progress as fast as he or she needs to, depending on their ability.
Most Online MBA programs offer contact sessions a few times. So, students get many chances to interact with their fellow students and professors.
Online MBA programs are offered by a wide variety of universities across the world. The student has the option of choosing from almost any university.
The competition for admission tends to be lower with Online MBA programs as compared to Full-time MBA programs.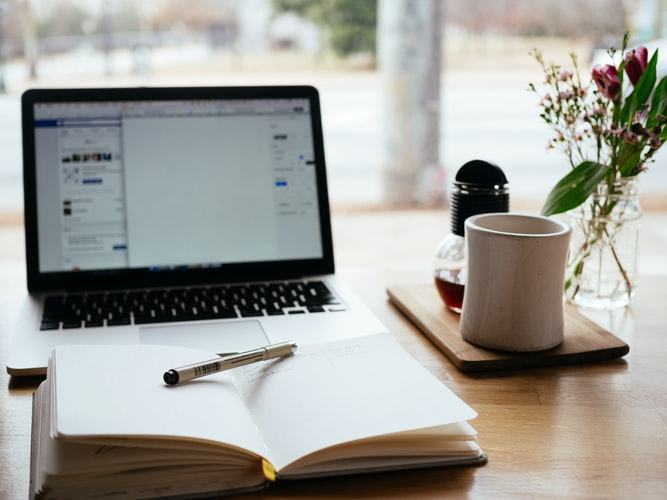 Therefore, a student who has not got admission in the university of their choice for a Full-time Program can take up this program from the same university.
This also frees up the students time during the day to undertake a job and get valuable job experience even if they are already not working.
All in one, there are several advantages in doing an Online MBA program and it is an option that any young person who wants the MBA tag should seriously consider.
Keep in Mind Several Things While Choosing Online MBA Degree
---
Nowadays, several Online MBA degrees are available on the Internet and students are spoilt for choice. But how does a student evaluate and decide on an online MBA degree is the best option for them?
There are many criteria for choosing an online MBA program and we shall discuss some of them below:
The reputation of The Institute
It is very important not to get an online MBA degree from any unknown online university. If possible, look at online MBA degree only from colleges that offer full-time MBA degrees.
This way, it will be easier to evaluate the college. If a college offers only online MBA degrees and not full-time degrees, then you must check whether it is affiliated to a university and authorized to run this program or not.
The Syllabus
Just because it is an online MBA degree, it doesn't mean that you should not get a good education.
Compare the curriculum of the online MBA degree with that of the university's full-time program.
Faculty-Student Interaction:
Some online MBA degree institutes just send you the course material and tests whereas others offer a chat facility with faculty and the best ones offer video streaming lectures, chats, webinars and other modes of online interaction.
Look for the maximum points of interaction between faculty & student. Also make sure that if you need help or guidance, a faculty member is available for you to contact.

Contact sessions
Though the degree may be an online one, you should have the option of attending live lectures and meetings with the faculty once in every 3-6 months.
This is also an opportunity to meet other students and get to know them.
Alumni
Contact old students of the online MBA degree program at the college you plan to attend and see what they have to say about the college.
You are ultimately taking an MBA to further your career prospects and if your online MBA degree is seen as useless, then it could be a waste of your time or money. Check the references carefully before you pay any fees or deposits.
Finally, Some General Advice:
An online MBA degree can be a rewarding and enriching step on the corporate ladder.
Making the right choice of college and program for your online MBA degree can make all the difference between it being a great step or a small step on your way to success.
Evaluate all your options wisely, talk to as many people as you can.
Online MBA degrees can help you get a qualification while you have a full-time job or home responsibilities during the day. But they still require study and hard work if you want to gain an education from it.
While choosing an online MBA degree, also take a look at the specialization that is right for your career path and where you want to go in the future. The right choice of specialization can also help you change your career path.
Online MBA Classes
---
A working person in India who wants to become a manager of teams in any organization knows that it is almost mandatory to have an MBA.
Many larger organizations do not recruit people without MBA anymore. 20 or 25 years ago, it was possible to become a top manager without having an MBA, but in the 21st century, a professional without an MBA will hit the glass ceiling sooner or later.
If you have recently completed your graduation or started working, then most people would recommend that you take two years off from your work life and complete a full-time MBA program.
There are many universities which offer Online MBA Classes from which the student has the freedom to choose depending on his or her individual criteria.
In India, the top University offering Online MBA classes is IGNOU or Indira Gandhi National Open University.
Disadvantages on Online MBA Course
---
There may be some disadvantages on online MBA as well:
No regular interaction with peers and teachers.
The fee may be a little higher than the regular courses.
An online course may lead you to be a bit complacent in your studies and completion of deadlines.
Again, you may not know how to choose a university & its competence.
Lack of motivation. Since there are no teachers or regular classes to keep tabs on your studies, keeping one's morale up is sometimes difficult.
Remember what may be good for one may not be as good for others. Care is something you need to take while doing an online course.
After completing an online MBA degree, you need to prepare for an interview. Read here for MBA Interview Questions For Your Preparation.
Bottom Line
If in case you don't get admission in the MBA institute of your choice or you want to work while doing your MBA, just opt for an online MBA course.