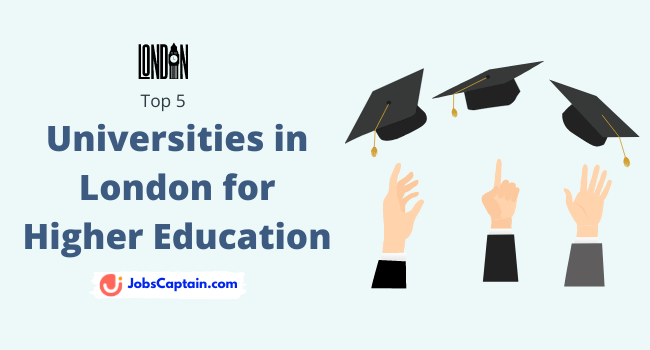 London provides best environment for higher studies that helps one to improve both personal and professional skills. Most students opt for study in UK and London is one among them. The city is well known for best atmosphere and for different cultures. London is home to some of most famous museums, historical buildings and art galleries.
The colleges and universities in London are internationally acclaimed and also hold best positions among best educational institutions in world. The universities in London are also well known for their brilliant academic performances, research initiatives and advanced study curriculum.
List of Top Universities in London
Let's find top 5 Universities in London for your higher education.
1. Brunel University
The Brunel University was established in year 1996 in suburban town of Oxbridge in London. The University is attached with European university association, universities UK and Association of commonwealth universities. This top notch university provides variety of courses at undergraduate, postgraduate and pre master level.
Students can also choose from numerous study programs like Law, Business, Arts, Health Science, social care, sport and education. The university has tie-up with ERASMUS programme which allows students of Brunel University to study in prestigious academic institutions in European Union.
Students can also take part in exchange programmes in other countries like Japan, Korea and USA. The modern campus encourages free thinking and also helps in developing personal and professional skills of students.
The university also has state of art library with Wi-Fi services and vast collection of eBooks, journals and books. The Placement and careers centre is dedicated towards providing professional career counseling, job information and part time work opportunities during vacation.
2. City University London
The City University enjoys enviable position among top 30 universities in United Kingdom. The university was honored with most coveted status of being centre for excellence in teaching and learning by higher education funding council for England. This prestigious university has eminent faculty and also well designed course modules.
The university offers degree courses at undergraduate, postgraduate and doctoral levels. The seven academic departments also offers specialized courses in Law, arts, health sciences, engineering and mathematical sciences, business, social science and informatics. The number of short courses and professional development programmes are also available for working executives.
The university also offers path breaking research offers to much large number of researchers in interesting areas like algebra, cultural heritage and obesity and fast food outlets.
The university arranges number of competitions, studentship schemes, prizes and funding options for supporting projects of talented researchers.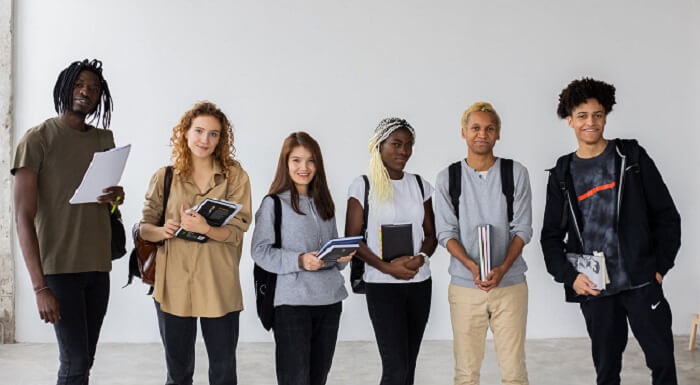 3. London South Bank University
The London South Bank University is one of biggest and oldest academic institutions in city of London. This university has partnerships with famous professional associations like charted institute of marketing, royal institute of British architects, nursery and midwifery council, bar standards board, chartered management institute and institution of engineering designers.
Due to industrial links, students of London south bank university gain considerable practical training in chosen fields of study. The course curriculum lays equal importance on theoretical knowledge and hands on experience. The courses can easily be taken up by working professionals as they are very flexible in nature.
The university also offers financial support to both undergraduate and postgraduate students through National scholarship programme and also tuition fee discounts. Students can also opt for various full time and part time courses in subjects like arts and media, education, law, physiology, social sciences, business studies, informatics, engineering and design.
The courses are also provided on ailed health sciences, primary and social care, mental health and learning disabilities, adult and midwifery studies and also children nursing.
4. Middlesex University
This Middlesex University is top class institution of higher learning in London. This university has also established two internationally renowned campuses in Dubai and Mauritius. Middlesex University has also received queen's award for enterprise due to its unmatched contribution to global education.
The students can choose from plethora of courses in advertising and public relations, art and design, creative writing, dance, music and theatre arts. Other courses like accounting and finance, computing and IT, marketing, performing arts, social science politics and development, law, journalism, fashion, economics and engineering.
The university offers healthy learning environment with modern libraries, audiovisual conferencing services, advanced laboratories and lecture theatres. The students also get continuous academic support from e-learning technology and other valuable online study tools. The university also provides job assistance to its students.
5. Queen Mary University of London
The Queen Marry University of London is highly esteemed institution with consistent top Rankings in fields of teaching and learning. The university was awarded 11th position.
The best 132 academic institutions in united kingdom by guardian. This prestigious university is associated with association of commonwealth universities and universities UK.
The wide range of courses are available in humanities and social sciences, medicine and dentistry, science and engineering, politics and international relations, geography, history, law, languages and film.
The highly developed antenna measurement laboratory, breast cancer, tissue bank, Nome centre, Nano Vision centre, protein analysis Unit and physical geography labs provide crucial support to researchers. The university also designs on campus jobs to provide students with practical work experience.
Also Read,
Thank you for reading. We hope this article helps you to find best Universities in London for your higher education.