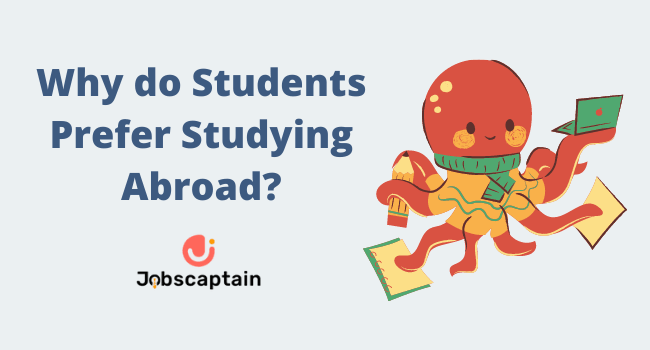 Today as we can see a large number of students are flying off abroad to pursue their undergraduate or higher level degrees especially from India so many students are studying and more than that wish to study abroad.
Why Do Students Want To Study Abroad?
If we talk about the reason behind this shift of students from India to Abroad the main reasons that come out are as follows:
1. Better Job Packages After a Foreign Degree
Today students have become more ambitious they want to get best jobs possible once their studies are done. And as it's a fact that these developed countries have better options of jobs rather than a developing country like India.
As India also have so many opportunities but what a student wants today is a good package with a high salary which he can get easily there.
2. Chance to Explore New Things
The second and most obvious reason is that students want to explore new cultures and new destinations along with their studies.
They got a chance to explore new places, new cultures while studying there and also they want the colleges or institutions to look after their overall development and only the academic development. As in India institutions only focus on academic qualifications rather than overall personality development of an individual.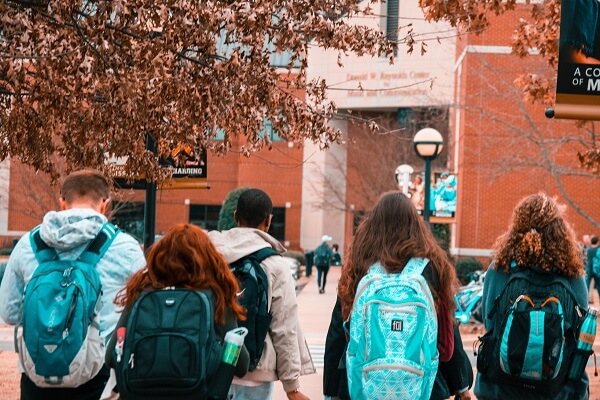 3. Availability of Better Colleges
In India, as we see reservation practice is proving to be a hindrance in the way of eligible students in getting admissions in renowned colleges even in spite of good grades these students remain deprived of getting admissions in good colleges, so they tilt towards studying in good institutes in foreign rather than studying in India.
4. Better Facilities
Another major factor of willing fullness of Students to study in Foreign is the Universities there have superior infrastructure and facilities.
This not only attracts students to study there but also increase the level of study as well equipped labs, libraries all these things strengthened the quality of education. And also the research and development work there are appreciated more than in India and it influences the students to go and perform well in these fields.
5. Global Placements
Placement is another factor that enchants students to pursue their degrees from foreign universities. These universities provide world class placements to their students. They summarized a number of programs like seminars, Extensive alumni networking, academia-industry confluences and a lot more to provide knowledge about placements and companies to students.
These Universities doesn't only provide placements in their own countries but also in other countries as well. Thus they give a global platform to students.
6. Enrich the Personality With Different Aspects
Studying in a foreign place doesn't only put impact on your academic training but also on your personality. It will give you new sense of responsibility and initiative.
You will be reboosted with a new kind of confidence and will see new avenues of fulfilling your ambitions and dreams. You will then find it easier to make friends, to communicate with new people and to work with them.
At Nutshell
This one decision of studying abroad can change your life and can be the best decision of your life as it will give you the freedom to see dreams and to fulfill them.
Also Read,
Thank you for reading. We hope your dream of Studying Abroad will come true. Good Luck!