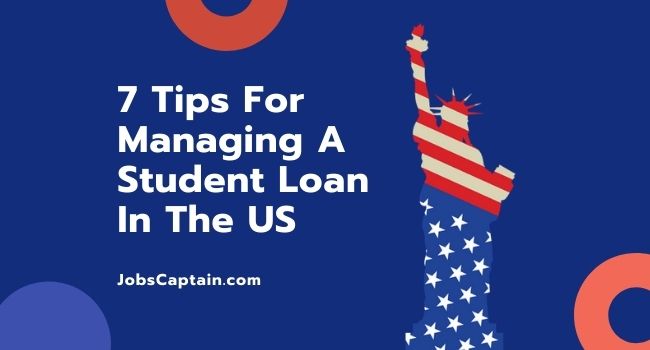 Higher education in America is an expensive affair and few students have the required funds for it. So, today I am going to tell you how to manage a student loan in the United States of America?
A lack or shortage of money to pay for tuition and other study-related costs can be a nightmare for those who are ambitious and serious about making a good life for themselves.
Getting into the institute of your choice is no mean task; if anything it is a testament to your hard work.
It is a pity, then, if one is unable to pursue their studies due to insufficient monies. But thankfully there are ways out of this difficult situation.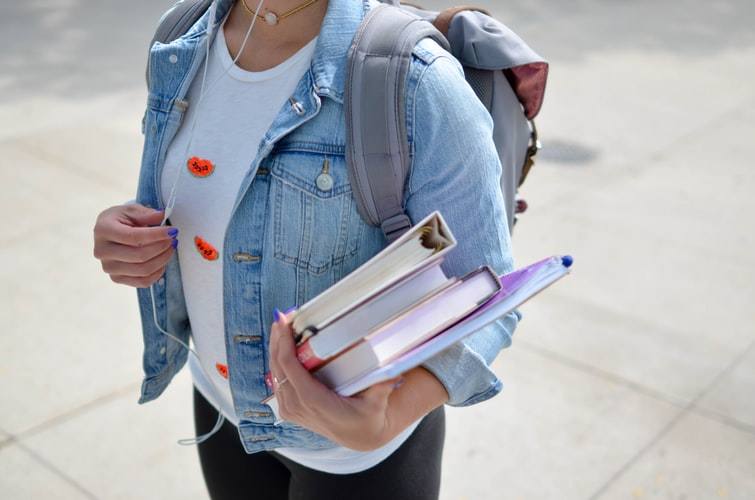 I'm talking about taking out a student loan to fuel your career dreams and goals.
Tips For Managing A Student Loan In The US
---
Here I am going to provide 7 tips for managing a student load in the Unites States (US).
Various factors, however, need to be taken into consideration before you take out a student loan, the first and foremost being its repayment.
Other things that you need to pay heed to before going for a loan are mentioned below:
1. Forecast Your Earnings before You Take out a Loan
Depending on the course you're undertaking and the kind of job you expect to land after its completion, you need to forecast your loan figures.
Ideally, try to keep it so that the monthly installments turn out to be well within your budget, i.e. much lower than your monthly earnings so that the repayment doesn't pinch your pocket too much.
That way you will also be able to save or spend on other things like rent, household purchases, etc. more freely. Remember to borrow only what you need.
2. Keep an Eye out for Grants and Scholarships
You can reduce your loan amount with the help of financial aid that most institutes provide to their best students. If you're particularly good at academics or sports, chances are there may be grants or scholarships available at your institute which you may be eligible for.
These resources help you fund your education and are free of cost. Although very few are lucky enough to land such help, it is definitely worth checking if you are eligible for any of them because they will considerably ease your financial burden.
3. Opt For The Safest Loan
Federal loans are considered the safest hence it is always advisable to choose them over private loans. This is because interest rates on federal loans do not fluctuate over time and aren't affected by your credit situation.
They also come backed with borrower protections in case you're unemployed or experience other financial problems after college.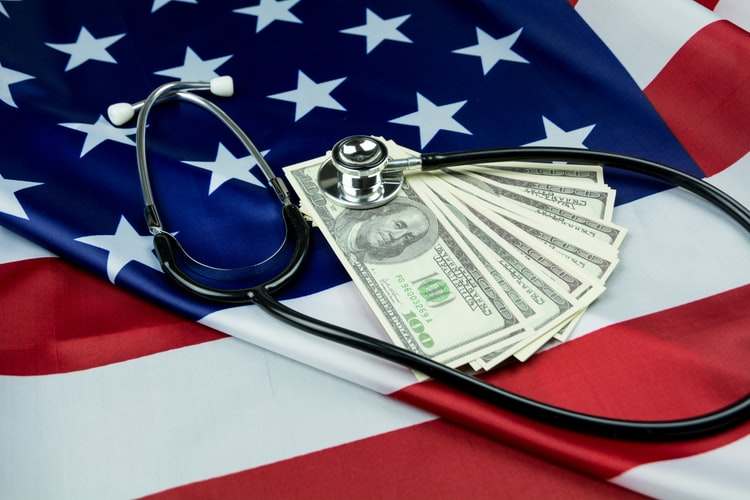 Private student loans or "alternative" loans are the riskier type that may turn out to be dicey in the long term. This is because often the interest rates seem pretty low at first but can shoot up any time without warning.
Furthermore, the interest amount can easily go much beyond the amount you initially borrowed. They do not even provide you with any borrower protection.
4. Compare Policies
Price comparison websites have made the task of comparing student loan rates faster and convenient. You can easily skim through the offers and schemes of various banks and lenders and find the loan with the most attractive rate. If you get confused, feel free to consult an experienced friend or family member.
In case your institute recommends borrowing from a particular lender, find out the reason for this. Colleges have various reasons for referring specific lenders and you never know how that may benefit you as a student! It could get you a better deal, comfortable repayment options, or other goodies.
Just ensure you thoroughly understand all the terms and conditions of the lender before making any commitment.
5. Consider Getting a Second Job
One of the surest ways to generate a higher income and increase your savings is by taking up a second job. Apart from that, you can also use the additional money to increase your loan payment installment amount and pay off the balance more quickly. This way you will spare yourself from paying a lot of interest.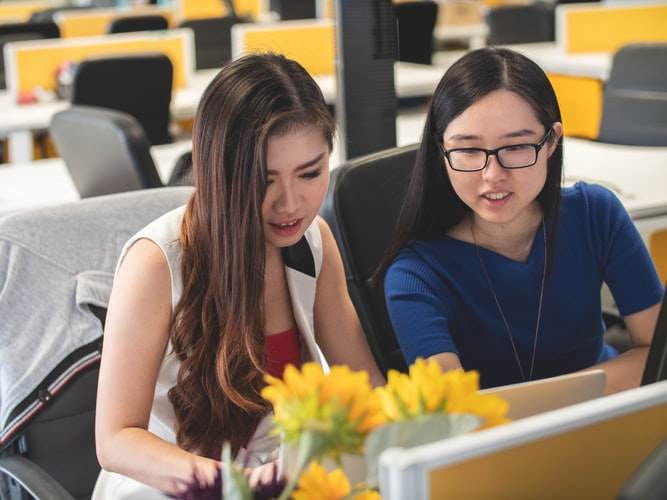 Besides, finding a well-paying second job shouldn't be a big deal for someone who is competent enough to pursue higher education at one of the best educational institutes.
6. Always Be Regular with Your Payments
Did you know that even declaring bankruptcy cannot exempt you from paying back a student loan? This should give you an idea about what you will get into once you take on a home loan. It is always advisable to be regular with your monthly loan payments and never miss them.
If you do you will only invite more trouble in the form of a falling credit score, penalties, collection fees, court costs and even attorney fees (yes, your lender can sue you).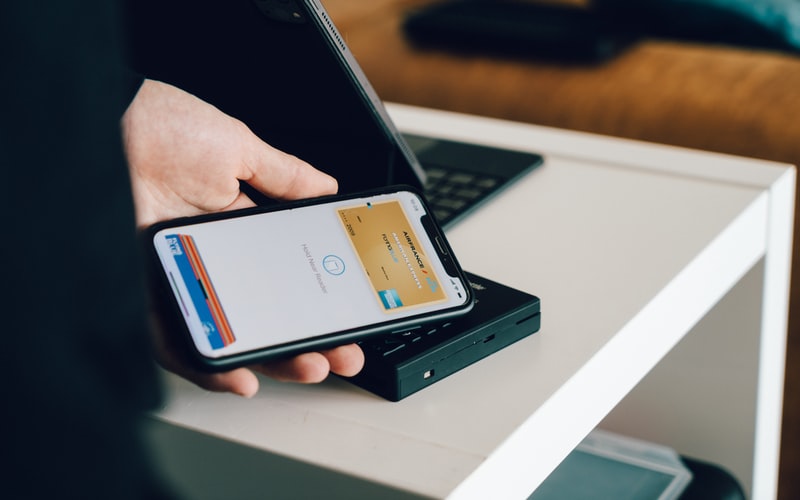 Apart from that the IRS also reserves the right to cut off your state and federal income tax refund, take away a part of your wages, and even withhold a certain amount as benefit payment until your student loan is fully paid off.
Furthermore, a delay in payment can also result in you becoming ineligible for procuring certain professional licenses,financial aid, and debt relief programs in the future. It is therefore crucial that you always make repaying your student loan a priority.
7. Hang in There
In case you find it difficult to manage loan repayment due to unemployment, health problems, or for any other reason, know that there are ways, such as deferments and forbearance, to legally postpone a federal loan payment.
However, interest continues to mount on all the loans during forbearance and on some types of loans during deferment, which increases your total debt.
Also, the income-based repayment option should be helpful if your income turns out to be lower than expected.
Conclusion
Cutting costs and curbing unnecessary expenditure until you pay off your home loan should be on the top of your agenda in your effort to repay your student loan. All your efforts should be directed towards increasing your income and reducing expenses so that you don't need to pay more than what you have to.
Thank you for reading 7 tips for managing a student loan in the United States (US). If you have any suggestion or query related to this topic, please do comment below, our career expert will sure help you.