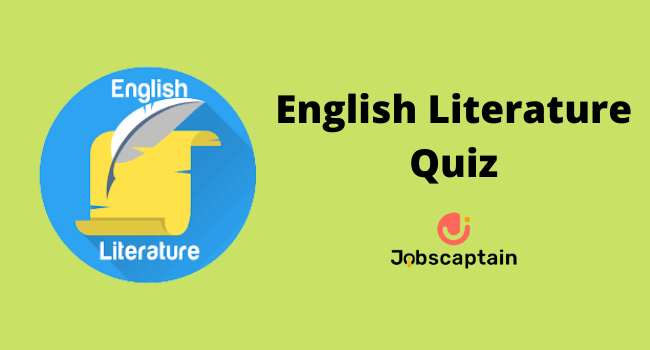 Question 1. The dictum 'only connect' is central to the writings of ___________.
(A) Aldous Huxley
(B) Virginia Woolf
(C) ) E.M Forster
(D) D.H Lawrence
Question 2. The criterion of Leavis's Great Tradition is __________.
(A) Moral purpose
(B) Sublime subject matter
(C) Reader-response
(D) Truth to life
Question 3. Free trade signifies ____________.
(A) trade without government control
(B) trade with only government control
(C) freedom to trade in all commodities
(D) freedom to export anything
Question 4. In 'Culture and Anarchy', Mathew Arnold recommends ___________.
(A) Adoption of Hellenism
(B) Adoption of Hebraism
(C) Fusion of Hellenism and Hebraism
(D) Rejection of Hellenism and Hebraism
Question 5. Lamia is a poem by ____________.
(A) Rossetti
(B) Shelley
(C) Keats
(D) Spenser
Question 6. In which year did the Great Exhibition take place?
(A) 1851
(B) 1857
(C) 1861
(D) 1871
Question 7. Yeats' Leda and the Swan drawn upon __________.
(A) ) An oriental myth
(B) ) East European myth
(C) Celtic myth
(D) A Greek myth
Question 8. The source of E.M Forster's title Where Angels Fear to Tread is __________.
(A) Pope
(B) Dryden
(C) Milton
(D) Donne
Question 9. The lines "Things fall apart/ Centre cannot hold" occur in __________.
(A) Byzantium
(B) Gerontion
(C) Second Coming
(D) Sailing to Byzantium
Question 10. The 'Movement' is a literary phenomenon in the ____________.
(A) Thirties
(B) Forties
(C) Fifties
(D) Sixties
Question 11. John Donne 'affects the metaphysics'. This remark was made by ___________.
(A) Samuel Johnson
(B) Allen Tate
(C) T.S Eliot
(D) John Dryden
Question 12. "The Lunatic, the love and the poet are of imagination all compact". These lines occur in ___________.
(A) Twelfth Nigh
(B) A Midsummer Night's dream
(C) As You Like It
(D) The Tempest
Question 13. Alexander's Feast is ___________.
(A) A mock epic by Alexander Pope
(B) A play by Dryden
(C) A play by Marlow
(D) An Ode by Dryden
Question 14. Who said this: "Life is not a luminous halo, a semi-transparent envelope"?
(A) Dorothy Richardson
(B) James Joyce
(C) Henry James
(D) Virginia Woolf
Question 15. In which book of Gulliver's Travels does Balnibarbi find a mention?
(A) "Laputa"
(B) "Lilliput"
(C) "Houyhnhnms"
(D) "Borbdingnag"
Question 16. The phrase 'Sweetness and Light' was first used by ___________.
(A) Dr. Johnson
(B) Keats
(C) Mathew Arnold
(D) Swift
Question 17. Carlyle's Sartor Resartus is ___________.
(A) an autobiography
(B) a fictional narrative
(C) a biography
(D) a fictional biography
Question 18. Hopkins's Curtal Sonnet consists of _____________.
(A) 14 lines
(B) 101/2lines
(C) 131/2 lines
(D) 12 1/2lines
Question 19. God is referred to as the 'president of Immortals" in ____________.
(A) The Paradise Lost
(B) Tess
(C) Ulysses
(D) The White Devil
Question 20. Osborne's Look Back in Anger was first staged in ____________.
(A) 1956
(B) 1957
(C) 1958
(D) 1960
Question 21. Maurya is a character in ___________.
(A) She Stoops to Conquer
(B) Volpone
(C) Riders to the Sea
(D)  The Golden Gate
Question 22.  Which of the following is a poet as well as a painter?
(A) Tennyson
(B) Keats
(C) Shelley
(D) Rossetti
Question 23. Which English poet referred to Oxford as "that sweet city with her dreaming spires"? 
(A) Robert Graves
(B) Matthew Arnold
(C) W. H Auden
(D) Alexander Pope
Question 24. "Cover her face, mine eyes dazzle; She died young" – this was said by ___________.
(A) Hamlet about Ophelia
(B) Othello about Desdemona
(C) Lear about Cordelia
(D) Ferdinand about the Duchess of Malfi