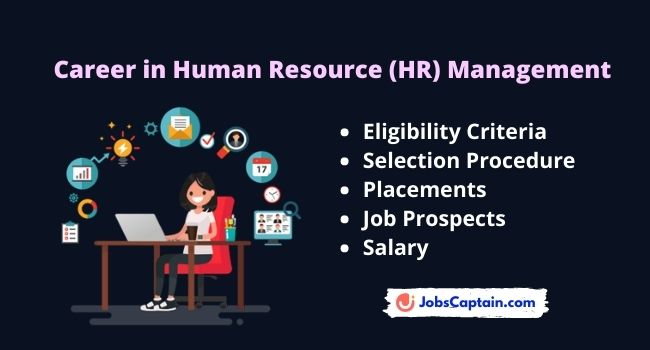 Any organization or company's growth is dependent on the performance of their employees and therefore it is important to manage and optimize the most important resource of a company.
The management in Human Resource is focused on the managing of internal employees of the company.
Human Resource primarily concentrates on the issues related to the employees' growth, recruitment, optimization of their skills, keeping employee's records, making policies and activities to benefit employees etc.
The management course; thus is designed in a manner which can offer skills to the students to manage the personnel asset of an organization.
The management courses help students to attain knowledge and tools which are beneficial to make a ground for them and compete globally. On the training, summer camps, guest lecturers etc benefit students and build confidence.

Selection Procedure
---
To apply for MBA (HR) full time two year post graduate course require minimum 50% in graduation as well as scores of the aptitude tests conducted by independent bodies  like CAT, MAT, XAT, GMAT, ATMA, JMET etc.
If in case a student is unable to clear any of these tests, students can also opt for tests conducted by institutes themselves.
After the test students also require to appear for group discussions as well as interview. The procedure might differ from institute to institute.
There are also certificates and diploma courses available or students can also go for distance learning course.
Also Read -> how to prepare for an MBA interview after qualifying entrance exam?
Career as HR Manager
---
A wide range of career opportunities are available for students. Students are absorbed at different levels according to their academic performance and prior experience if any.
HR personnel can be given the responsibility of Compensation Manager, Labor Relation Manager, Recruitment Manager, Career Counselor, Trainers etc.
After completing MBA in HR, You need crack an interview. Read here Interview Questions For Your Preparation.
Salary or Remuneration
---
The students at the entry level get from 300k per annum to 600k per annum according to their performance and interview with the company.
We hope this article will helpful to clear your human resources career path planning and you will get perfect answer of why choose a career in human resources.
Thank you for reading important information on Career in Human Resource Management, Selection Process and Salary of HR manager.
Further if you need any help, please do comment below.