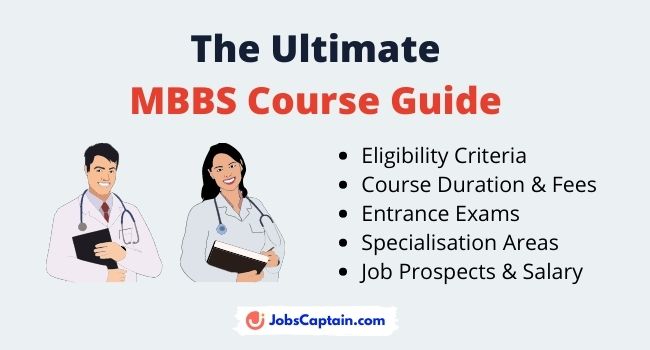 The MBBS Entrance exam (Bachelor of Medical and Bachelor of Surgery) are exams held by various universities or medical colleges' across India offering a degree in MBBS to aspiring students who have successfully completed their pre degree or Plus 2.
The MBBS degree is pursued by students who wish to build a career in field of medical sciences.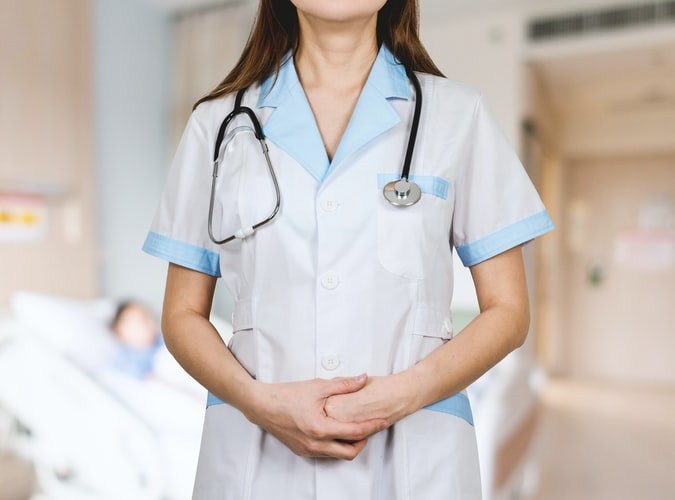 After MBBS the student can choose to take up specializations to further equip themselves with in-depth knowledge on a particular topic of their choice.
Some of the top institutes available in India imparting the MBBS degree are:
All India Institute of Medical Sciences
Armed Forces Medical College
Jawaharlal Institute of Postgraduate Medical Education and Research
Kasturba Medical College.
Apart from this, there are several other institutes available all across India.
MBBS Course Duration & Description
---
The MBBS course is a four and a half year course and is focused towards training students to become physicians who are capable of providing preventive, curative and rehabilitative treatments to their patients.
In addition to these four and a half years course the students have to undergo one year of compulsory rotational internship as a house surgeon. Post this period, the student becomes a certified doctor.
4.5 Years Academic Education + 1 Year Mandatory Internship
The first year of the course are aligned towards the pre clinical information followed by Para clinical procedures and concludes with the clinical procedures followed by a year of compulsory internship.
During the internship the student is posted in various clinical departments of an approved hospital on rotation basis. This internship is required to equip the student with practical and hands on knowledge on all disciplines in medical sciences.

Eligibility for MBBS Entrance Exams
---
There are several eligibility criteria's that have to be considered while appearing for an MBBS Entrance Exam. The first and foremost eligibility is that the student should have secured above cut-off marks in the All India Entrance Examination.
CET or the various entrance exams conducted by the various medical colleges for selection in a good Medical college. The student also should have completed his or her higher secondary exam or 10+2 or equivalent with a period of 12 years of study with Science subjects.
The student should also have secured anything above 50% to 60% of minimum marks to be eligible for the admissions to an MBBS college. However these percentages vary from state to state. There are merit seats and paid seats available in various colleges.
Here we provided top MBBS entrance exams list in India:
IPU CET
CMC Vellore
AIIMS MBBS
JIPMER MBBS
AIPMT
NEET UG Eligibility
| | |
| --- | --- |
| Age | Candidate should be a minimum of 17 years of age. |
| Education | class 12 with at least 50% aggregate score and must have individually passed in Physics, Chemistry, Biology/Biotechnology, and English. |
MBBS Specialisation Areas
---
Some major MBBS course specialization areas are listed below:
General Medicine
General Surgery
Pediatrics
Obstetrics and Gynecology
Dermatology
Ophthalmology
Orthopedics
ENT
Psychiatry
Anesthesiology
Plastic Surgery
Neuro Surgery
Cardio-Thoracic Surgery
Continuous Urinary Surgery
Pediatric Surgery
Gastroenterology
Endocrinology
Clinical Hematology
Nephrology
Cardiology
Immunology
Craniologist
Pathologist

MBBS Course Fees
---
The average MBBS fees in India for a student pursuing MBBS ranges from INR 70,000/- to 21,00,000/- per annum.
The fee structure may vary as per the institute, the infrastructure, faculty, and prestige of the college/university as well as government-mandated quotas.
Job Prospects after MBBS
---
There are several options available for students who have completed their MBBS. Most of the students pursue higher specialization like an MD or MS. Students can also get into the research field or pursuer various diploma courses and the look for job opportunities abroad.
For students who wish to work, there are several hospitals, both private and government who employ the services of MBBS degree holders in their facilities.
Private nursing centers, health care centers and clinics, medical colleges and several large manufacturing companies too require doctors in their facilities. Another option available for an MBBS degree holder is to start their own practice.
Salary after MBBS
The average salary offered for a graduate after MBBS is INR 30,000/- per Month.
Check out here Course Guidance on various courses.
Thank you for reading  ultimate MBBS Course Guide 2021. We hope this article will you full knowledge about MBBS eligibility criteria, course duration & fees structure, MBBS Specialisation Areas and your job prospects.
Further if you need any help, please do comment below, our team will reach to you soon.