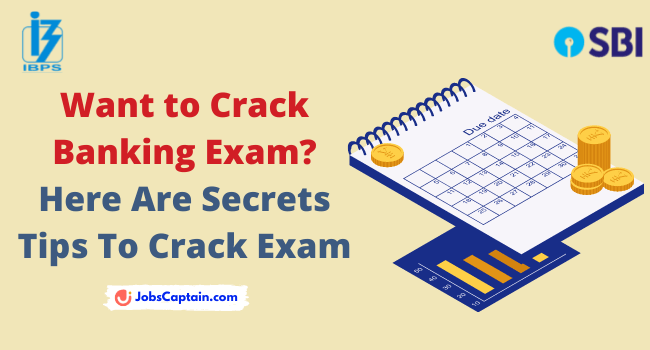 There are thousands of vacancies in Public sector banks and their recruitment process is very clear and simple these days. All India entrance tests are conducted by IBPS for every type of post, whether clerical or probationary officers.
Candidates, who are willing to take up banking jobs, have to take this route by appearing in this test. Let us discuss how to get prepared for the online entrance test conducted by IBPS and SBI.
Let's read the golden tips to crack the banking exam:
Bank Exam Subject-Wise Preparation Tips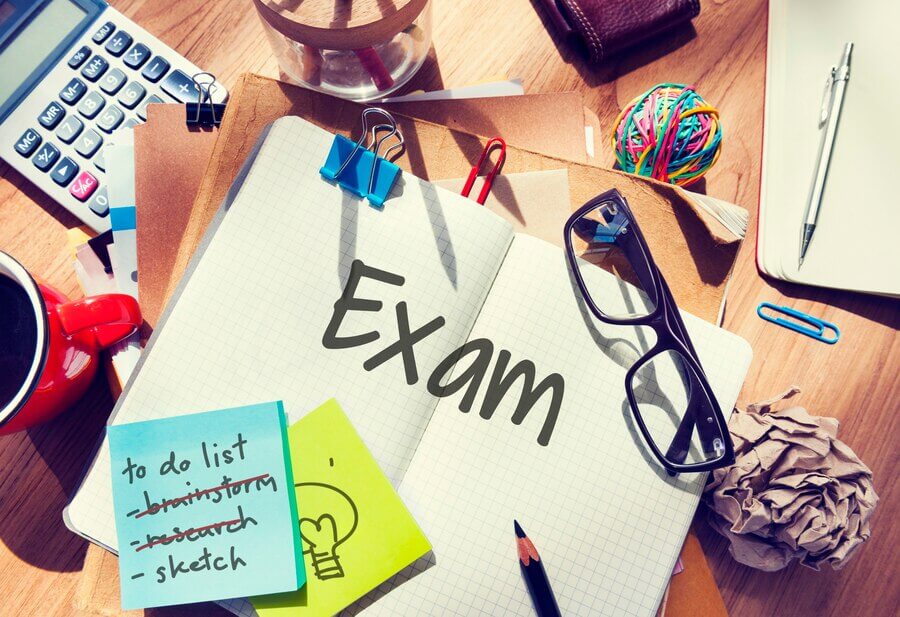 The main five subjects you need to care for are English, General Knowledge, Banking Aptitude, Mathematics, Computer knowledge and reasoning are five important things that you have to learn properly to crack any kind of competitive exams. Among these subjects Computer awareness, English and General Knowledge are scoring in comparison to mathematics and reasoning part.
1. Preparing Reasoning and Aptitude for Bank Exam
The reasoning and aptitude section mat take out some of your exhaustive time because it is a bit lengthy and meritorious. Practice is the only solution to solve this paper. So devote at least three to four hours to this subject for its practice and make this a routine habit. Time calculation plays the key role in this section.
In any competitive exam, each part has its cut-off marks. So, keeping that in mind, try to solve as many as you can in short time. Remember there is a negative mark for each wrong answer. So be confident when clicking on any answer option.
2. Computer Knowledge For Bank Exam
The computer application part is the easiest to score. There are many books available in the market. Follow previous year question papers and gather knowledge on MS Word, Excel, PowerPoint, Browsers, OS name. You have to fix your time to finish these objective type questions. Five to ten minutes are enough for this part.
3. How to Prepare Mathematics Section in Banking Exam?
Mathematics is another decisive part of any competitive examination. It is scoring but time consuming.  So be calm and concentrate on the problem. Hard work and strategy can lead you to fulfil your goal. You have to use the quick method to solve any sum.
4. Preparing English Subject for IBPS and SBI
If English is your strength, try to solve the maximum questions from this section. Give priority to enhance your vocabulary skill and prepare synonym and antonym along with article, preposition and other parts of speech. Read the comprehension carefully so that you can answer the questions extracted from it.
5. General Knowledge for Banking Exams
Read any national daily thoroughly and make notes out of it if you find any relevant information. General awareness is a common paper in all possible competitive exams. Books are available on banking aptitude and to keep you updated, follow India Today magazine, business page of the newspaper and subscribe to any current affairs magazine for the best result.
As you know the importance of time management, you must set a target to finish each section in a fixed time. Identify your strength and start your exam with that segment. Moreover, don't panic if you can't answer or solve any problem. As time is a big constraint, don't waste it. Try to solve the next question that you are confident of.
Ultimately your rank is everything. Once you pass the IBPS/SBI entrance test, look for vacancies in various banks. Different banks have different cut offs. So apply it accordingly. Based on the result of your online test, you will have to go for the interview session. Just be confident about your job role and give answers promptly. The interviewer verifies your skill, knowledge, computer literacy and general awareness. They declare their result in a very short period of time. So keep practicing previous years' question papers and keep an eye on the timing.
Now you can solve online papers by registering on the site. In this way, your typing speed will be faster than usual and you can also judge your skills.
Thank you for reading. Furthermore, if you need any additional tips to crack IBPS or SBI Banking examination then do comment below.