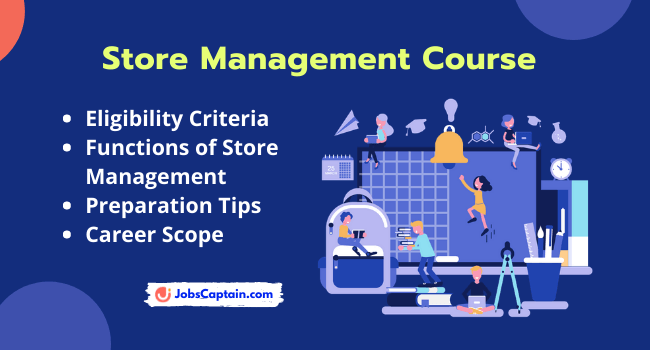 Store management course is for people who are interested in handling a business unit containing the storage, packaging, distribution and sales of goods. These goods can be anything from raw materials to finished products.
Goods like vegetables, clothes, shoes, medicines, electronics goods or any other products which need to be stored and managed appropriately. The administration of such stores is a challenging and well-paid option.
In the previous article we are discuss about roles and responsibilities of a store manager. Today we are going to share information about basics of store management course eligibly and various career opportunities.
Basics of Store Management Course
---
The duration of such courses varies depending on the degree and the institution. Many well established and recognized institutions such as IIMs offer diploma courses through correspondences.
Some educational institutes offer store management courses as a part of management courses like retail management, material management etc. This course can be availed through distance education as well.
Eligibility Criteria for Store Management Course
---
Depending on the type of the industry, this course can be taken after a degree in any discipline.
A professional graduation degree in pharmacy, engineering, business administration or any discipline can be added advantage. Some institutes do allow persons who have passed their 10+2 in any discipline with some set amount of experience.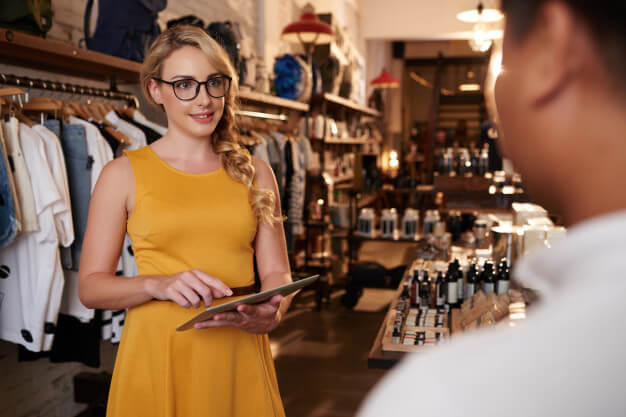 Functions of Store Management
---
Store management involves a lot of administration. Keeping inventories, maintaining environment depending on type of goods, financial aspects of related to stores such as payments of goods, employees etc. and customer services are part of store management profession.
A person with extraordinary communication skills has a good chance to succeed in this profession, as it helps in communicating with the customers and clients a lot.
Similarly, a person needs to have good interpersonal skills in order to maintain a cordial environment with the colleagues and subordinates.
Store management personnel have the responsibility to look after the daily operations and works of a store. A store manager needs to be equipped with all the information in relation to:
Sales
Finance
Customer care
House keeping
Special requirements of storing goods
HR and legal aspects of store management
Keeping inventory
Handling grievances of customers as well as employees and
Advertising and marketing
A store management course can help a person acquire all traits needed to manage a store. These skills include good communication skills, professionalism, mathematical skills and social skills.
Career Scope
---
Store management falls in the category of retail management as well. A person who gets into the profession of store management has a lot of opportunities to earn a decent and high salary. Nowadays, stores are gaining a lot of popularity in India.
Now people like to go to a store that can provide them with all the basic goods at one place at reasonable rates.  Instead of going to open markets people prefer to go to such stores.
Considering these facts, one can actually think of opening his own store. All the skills learnt through this course are beneficial for people who have ambitions of getting into retailing and store management business.
Thank you for reading Store Management Course in India and career opportunities in this field. Further if you need any help regarding this course, then please do comment below.