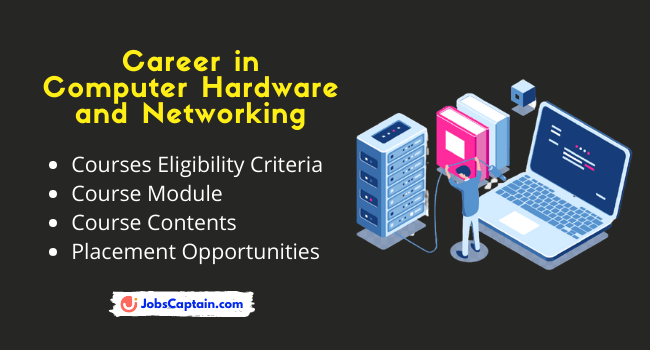 Want to make a career in Computer Hardware and Networking? If yes, then read this expert career guidance on it.
Computers nowadays have become an integral part of our lives, it has made things really fast. Its increasing use has provided an opportunity for youngsters to start of an exciting and highly payable career in this world of IT.
As if in past computer hardware and networking was not considered as a good career opportunity but now the situation has changed, Among various courses related to IT, Computer hardware and networking courses are gaining much popularity.
Sales of desktops, laptops, printers, UPS etc.. is rapidly increasing leading to the need of hardware and networking professional in the field. Computer hardware and networking courses serve these needs.
These courses not only provide high-paying career in various units as a hardware or networking engineer but it also increase your experience and provides much needed exposure.
Eligibility Criteria for Course
---
High school or 10+2 pass out
Basic knowledge of computers
Course Module Computer Hardware and Networking
---
You can choose from various courses offered by the institutes, which also provide certification from reputed IT companies. The course duration varies from 15 to 18 months according to the chosen course.
The basic objective of this course is to provide vast and useful knowledge about this field and give you the upper edge among the untrained professionals in this field.
Here we are given some benefits of joining computer hardware & networking course.
You will know all the minute technicalities of this field
You get rich experience during industrial training
Better placement in the field due to certifications from reputed players in IT field like Microsoft, Novell, Sun etc.
You gain better communication skills with confidence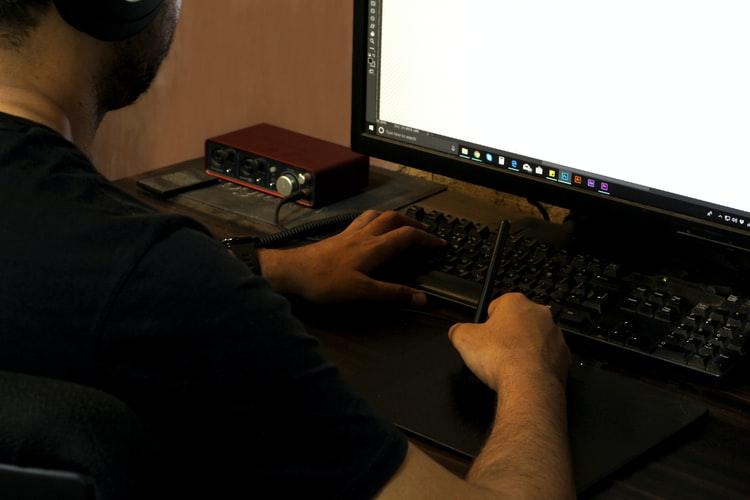 Computer Hardware and Networking Course Contents
---
You are introduced to the computer hardware and networking in-depth and the fundamentals of the course content, which primarily contains:
Computer essentials
Introduction to computer hardware and networking
Basic components of PC
Hardware configuration
Assembling a PC
Operating system installation
PC Troubleshooting
Network essentials and network configuration
Preface to various types of cables and connectors used in networking
Preface to networking and networking concepts
Repeaters, Hubs, Switches, Bridges, Routers
Installing the NIC Card
LAN Standards – Ethernet
LAN Practical's
IP Addressing and IP Classes
TCP/IP Concepts and Configuration of IP Address
Network troubleshooting
Network security
After the completion of the course, most of the institutes provide industrial training in the reputed industries in the field.
Placement Opportunities for Computer Hardware and Networking
---
On successful completion of the course most of the institutes help in direct placements and you can easily start of career as a computer hardware engineer, network administrator, specialist in server support, technician as a field support person or IT and network support engineer.
After completing one type of certification you can go on to another one or a higher level according to the needs of the current technology and industry, which helps you to be a pro in this field.
This field requires updated knowledge along with experience due to rapidly changing technology which doesn't make your work monotonous and hence always provides scope for expansion and handsome earnings.
If you desire to complete this course and you have no time to handle some of the tasks or you face some challenges, you can hire a tutor from homeworkmarket to assist you. After the completion of the course, most of the institutes provide industrial training in the reputed industries in the field.
Thank you for reading an article on career opportunities in Computer Hardware and Networking. Further, if you need or have questions then please do comment below.