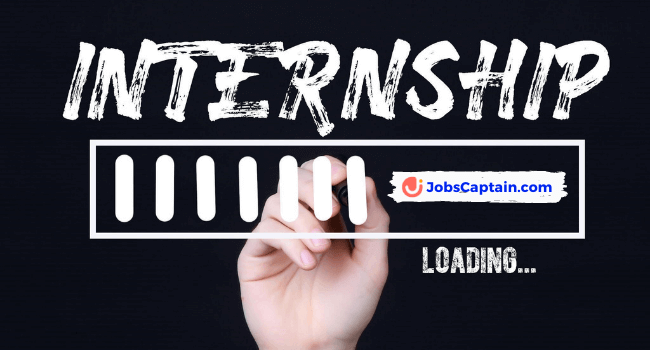 It seems you're looking for your first internship for the next term. Or maybe you've done internships before and are now deciding between the 'Only One,' 'The Major One,' and 'The Ideal Internship.'
Internships are a brilliant way to get meaningful information and expertise into a field you're interested in. If you're a student or about to begin your professional career, an internship is an experience that helps you prepare well.
Internships can be paid or unpaid. While some unpaid internships provide you with extra perks like college credit. On the other hand, a paid internship is different from a traditional internship. They involve labour in exchange for a stipend, letter of recommendation or maybe some bylines for your testimonial.
Defining a Good Internship
An internship is a service exchange agreement between a student and an organization in exchange for experience. It transforms classroom concepts into real-world skills. In addition, it allows you to engage and learn in a professional context.
Internships are structured, formative, and foundational experiences that help in long-term career growth.
Also, searching for the right internship is a whole new game! In order to find what would work best for you, understanding what might not suit your working style, niche, or expectation is also important.
Prepare a list of questions that helps you understand the time you wish to devote, skills you want to work upon, and what kind of people and organizations you want to learn from, for the next three months at least.
5 Things to Consider Before Applying!
Is it possible for me to realistically afford to work for a company if I am not being paid? There are few instances where a full-time unpaid internship is more than a way to get free labour.
How many hours do I need to dedicate to an internship to maintain a balanced schedule? If not, then maybe I should look for another job.
Before interviewing, do a bit of research on the company's website and social media to see if their work fits your style. It's okay to be excited about the prospect of working for the company, as long as it's beneficial for you and the result is less than ideal.
An unpaid internship should not be a replacement for a regular job. It should be considered to improve and develop skills.
Are you willing to work remotely or prefer to work in the company's office? The rise of remote internships has prompted companies to adapt to new technology and allow their employees to work from home. It means that working from home is becoming more prevalent. Also, it means that you'll be able to communicate with your management team through various means, which is becoming more prevalent within the industry.
To conclude, it's important to narrow down on your basic essential needs as in time, rewards, and experience fetching you a way to the real-life world in your area of expertise.
3 Ways to Land a Right Internship
Now, you are aware of the importance of an internship. Let's focus on the checklist of the right ways to secure an internship.
Use Your Resources
Write down what kind of internship you are looking for. The best way is to look into the Jobsite and explore the job description starting from junior level. Following that, what type of when and where do you want to start the internship. Discuss it with your family, friends, seniors, college advisers, and career counsellors.
Contacting alumni from your college and seeking help could get you useful information about career opportunities and internships.
There are numerous such job sites where information regarding internships is available. Apart from that, you can get information on internships on Google, where you can search for companies that provide internships in your area.
If you live in Delhi and want to do an internship with any company in the city, you might be able to do so. Search for 'top 10 companies' lookup for the information and availability of contact details. Many organizations post about various summer internships or winter internships posted a semester in advance.
Indeed
LinkedIn
Glassdoor
Internshala
Letsintern
Networking
Heard about the Career Fairs? Numerous companies come to these fairs to provide jobs to students. And, if you go there with a strong resume, you might be considered!
In today's world, it is easy to find such career fairs. You can be a part of career fairs and ask questions in the breakout rooms for a better perspective.
Secondly, you can reach out to the organization that you want to work at and send an email expressing your desire to work with them along with a good resume.
Apart from that, email them your project, and keep in touch with them through LinkedIn so that whenever you see a point to interact, contact them. If you receive an offer, you should take advantage of it right away.
Start Early
Third, get started as soon as possible. Plan your career thoughtfully with assistance from an expert career counsellor. This will help you get a clear picture of your goals and also which professions to pursue.
You can explore opportunities under government and university fellowship. Look for companies that, in most situations, will pay you. For instance, the Indian Academy of Sciences is among the most renowned fellowships.
MITACS for Canada, DAAD for Germany, Charpak for France, S. N. Bose, Khorana Scholarships, Viterbi for the United States, and many others are available for international internships.
For Internships in India, Internshala, Internships and Internship Jobs in India for the particular year you are applying for, and others to stay up to date. Eduinfo also has information on numerous company-sponsored competitions where you can get hired if you do well.
If you have a certain company in mind, try to contact their human resources department. Alternatively, contact your institute's placement department. They may be able to assist you in getting an internship.
Few roles involve passing an entrance exam followed by an interview. These roles are competitive but are quite easy to crack, just keep the mentioned below points in mind.
Brush up on your logical and analytical reasoning skills, as well as your aptitude. Don't overlook your verbal aptitude abilities.
Brush up on your coding knowledge. Programming is a valuable skill set that most employers seek.
Solve riddles and puzzles. They're typically asked during the interview process.
Make an effort to contact those who have succeeded. Learn about the company's true requirements. Make contact with those who can help you.
Contact those that made it to the final round but were unable to cut. They'll tell you exactly what went wrong.
When you apply for an internship, your efforts are visible. Persons who recruit are more interested in people who are devoted and eager to learn.
Conclusion
Finding an internship is tough, but then again, you have to show up your potential and intense desire to grab the opportunity to explore. It helps you narrow down your interest and if you see yourself excelling in that. Internships are a great start to begin your career and enjoy the guidance and earning stipend in addition to your college years!
Also Read,
Thank you for reading!