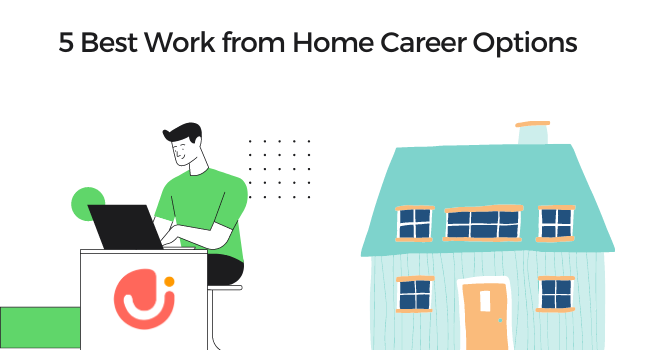 Gone are the days of toiling lots of hours in an office. The advent of technology has brought on many such jobs where you can work from the comfort of your home and earn a plentiful living. These jobs demand your skills rather than manpower and pay you well too.
Most of these are suited to all people irrespective of age, gender and qualifications. You just need the right skills and time. You start to build a whole career through working from home and that too very early in life.
The Corona-virus pandemic has given the work from home concept a steady rise. With limitless benefits to offer for employees and employers, Work from Home offers a futuristic glimpse of our ever-growing world. Here's a list of some of the best careers for working from home:
Content Writing
Content writing is one of the easiest, well paying and best work from careers. All you need is a laptop and the calling to write creatively. The reason being Businesses and every kind of venture needs to educate or entertain the masses about their products, services and brand. The need for new content is endless. You can pursue a course in Content writing or directly land an internship to become job ready.
The pay scale is also good, ranging from Rs. 15,000 to Rs. 30,000 per month for full-time work in reputed firms. It is ideal for students and graduates alike. You can opt for taking projects that pay you handsomely or opt for working in a firm.
Another great possibility for Content writers is to start their own blog earn through advertisements, promotions and build their own brand. Blogging is also a full-ledged career with booming profits after initial hard work and struggle.
Digital Marketing/ Managing
Digital marketers and managers are an ever-growing workforce since every business wants to expand their sales through social media and make a presence as a brand. The job profile includes running campaigns on social media, email marketing campaigns, mobile marketing and SEO related tasks. One of the new and upcoming work from home careers, you can pursue a short course in the field and start a career. As you gain more experience, you can keep upgrading your skills.
Social and digital media marketers are known for applying creativity along with skills for the growth of a business. Another sub-profession as a Social Media Manager is quite popular and well paid too. Professionals in this field are expected to have a salary of Rs. 20,000 to Rs. 40,000 per month. You could opt for working part-time or full time on a versatile set of tasks.
Influencing
Influencing is something that has become a trend today. You will find influencers all around you but that does not mean there is an abundance of influencers out there. Most people think influencing is about glamour but in reality, influencing has a lot more to it than that.
You can become an influencer if you have a passion for it and are creative. An active social media presence and a YouTube channel are a must for an influencer. You need a laptop, camera and microphone for YouTube along with a strong will to contribute something meaningful to society and impact lives.
Social media influencers indulge in promotions with brands where they get paid as a part of their marketing campaign. A career as an influencer is filled with outdoor experiences and creatively coming up with new innovations. An influencer on Instagram is paid for every sponsored post ranging from anywhere between Rs. 1,000 to Rs. 15,000 based on the number of followers he/she has.
Online Tutoring
If you are someone who is good at studies then you could easily opt for this work from home career. Teaching kids and primary school students require the basic knowledge and understanding of their textbook curriculum along with a lot of patience.
You can work in different styles and have the freedom to control your work timing. Online tutoring comes in two variants – Private tutoring and teaching in groups. While teaching in a group is easier, private tutoring offers more pay scale. The possibilities are of earning up to Rs. 30,000 per month and more based on your skills and experience.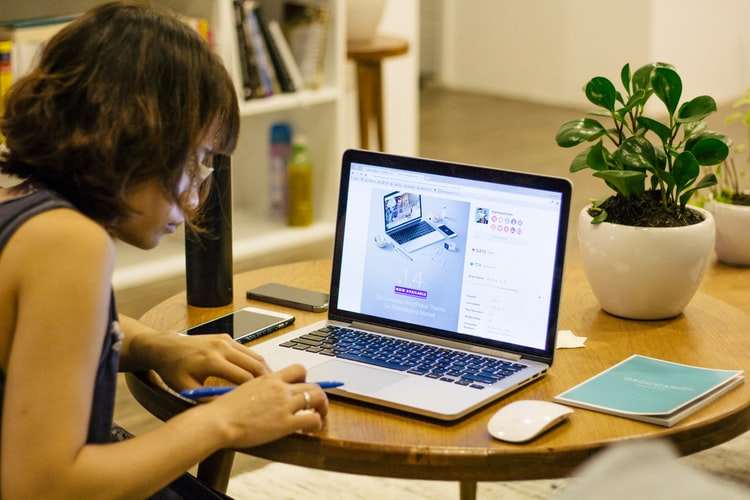 Technology has made education easier and more accessible. If you have the right qualifications you can opt for becoming an online teacher too. Sites like tutor.com, Tutorme, Chegg, Teacheron, Indeed and Naukri offer great opportunities for starting a career of tutoring and teaching online.
Developing and Designing
All you need is coding skills and a laptop to have a fabulous career in the web development industry. A person can pursue short courses on various coding languages like Java, C, C++, Python and many more. Then take up projects and build a strong portfolio and resume.
You are ready for a well-paid career in  Information Technology Management that too just from home! Having coding skills come in handy for careers in web development, app development and more. The earnings in this profession range from Rs. 1,000 to Rs. 1 Lakh depending on your skills.
Another well-known career in the same field is Web Designing and Graphic Designing. Known for creating visual content of every kind, digital designers are well in demand. The skills required are Photoshop, Coral Draw and some advanced skills. You could earn up to Rs. 35,000 and more every month in this career.
These are some of the best work from home careers that could earn you a fortune and have no death or shortage in the coming years. Besides these, there are other well-pursued work from home professions like Data entry jobs, Transcriptionist, HR recruiters and Travel Agents.
The work from home concept helps to cut down commuting costs, workspace loads and helps in reducing pollution too. With so many benefits, this ideology is here to stay for long. It is also observed that there are a lot of scams for work from home opportunities. In such situations, it is best to do your research about a company or business and apply from trusted job sites. Good luck to you for fabulous work from a home career!