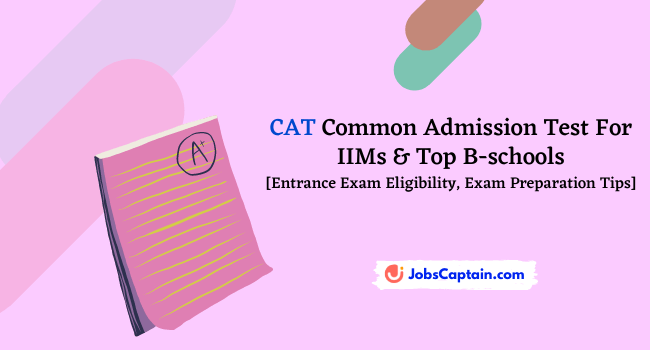 CAT is the acronym for Common Admission Test. It is the gateway for admission into the Indian Institute of Management (IIMs). Since MBAs are much sought after in the corporate world, an MBA degree is what everybody wants.
No wonder then thousands of students from all over India appear for the CAT entrance exam but only a select few actually make it through the doors of the IIMs.
The Common Admission Test (CAT) is one of the most sought after career routes these days among youngsters. CAT is all about determining the attitude and aptitude of a candidate, so you must have certain attributes to pass this exam. You need to prepare for CAT in advance so that you are able to give your best.
Other than books and references etc., you can make use of technology to make your CAT preparation better.
In other words, you can use the internet in the most effective way to prepare for CAT. The Internet can give you access to sufficient study material including sample question papers.
CAT Entrance Exam Courses
---
The CAT examination is a perfect example of testing students in a pressure environment – it has a list of questions that have to be solved in a ridiculously short amount of time.
At the looks of it, a CAT exam does appear to be extremely difficult but with the right coaching and focused preparation, cracking the CAT code should be easy.
Preparing for CAT requires months and often years of careful planning, dedication and strategic direction. Looking at the immense potential and the growth of the MBA fan following, numerous institutes offer coaching classes for CAT preparation for aspiring candidates.
Eligibility For CAT Entrance Exam
---
Eligibility for enrollment into CAT is graduation. Since MBA is a Master's program, only graduates are allowed to apply. Certain relaxations may be applicable based on the caste of the candidate.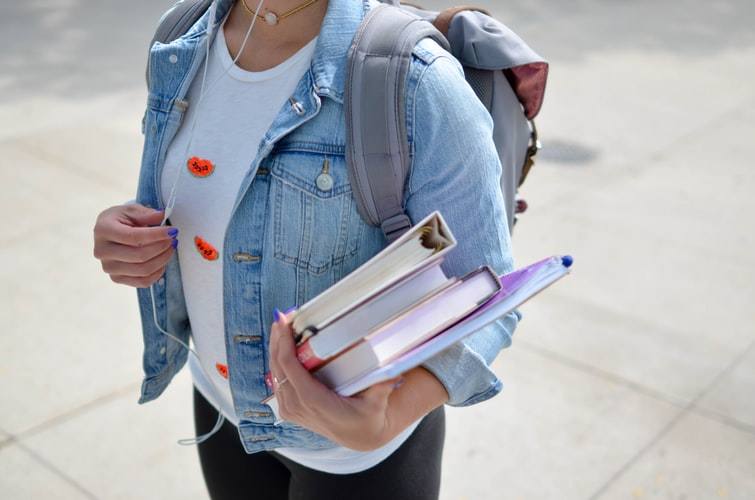 How to Online Preparation For CAT?
---
Let's describe in brief various online CAT Preparation study material:
E-Books for CAT Preparation
You can get numerous e-books available on the internet about CAT exam preparation. These nooks are written by renowned writers to guide the candidates for the exam. You can also buy these books online.
Bestseller No. 1
Bestseller No. 2
Bestseller No. 3
Bestseller No. 4
Sale
Bestseller No. 5
Model Test Papers for CAT
There are model test papers for the CAT exam on the internet which can be easily downloaded. You can get solved as well as unsolved model test papers.
You might need to register on some websites before you are allowed to download these papers, but most often the registration is free.
Blogs for CAT Preparation
You can find various blogs on CAT preparation on the internet. These blogs are written by students who have earlier attempted this exam.
You can get lots of knowledge from these personal experiences. Here, you can also find about the best CAT training centres and useful books.
Online Mock Test for CAT
This is perhaps the best way to judge your preparation level for the CAT exam particularly if you are preparing on your own.
You can find free as well as some paid online CAT preparation resources which conduct mock tests for the candidates. You can take this test from your home itself and after judging your preparation, you can work on your weaknesses.
CAT Entrance Exam Preparation Tips
---
Let's read powerful tips for crack Common Admission Test 2021.
Don't stick to a question you can't solve; rather, skip it and keep on moving forward. At first, solve only those questions which you find really easier. This is very important because you have just 120 minutes at your disposal. In other words, your procedure for attempting questions must be easier to tougher.
Keep your exam preparation balanced by not overdoing any specific test area or underdoing another. Students often fail to perform as per expectations in the areas about which they were confident. This happens because they neglect the part they find easy while preparing for the exam.
Do take mock tests, but don't allow their results to let you down. Whatever is the reality, you should face it and ponder over what has gone wrong and where; and rectify them beforehand.
Must solve previous question paper of CAT 2020, 2019, 2018 etc.
Prospects
---
Upon successful clearance of CAT exams, candidates get admission to the IIMs. After graduating with a Master's degree, candidates, especially from the IIMs, are offered plum jobs and are scooped up by large multinational companies and are places as managers and above.
It is not uncommon for IIM graduates to start at a pay package of a minimum of Rs. 30 lakh which is the minimum and the maximum can be anybody's guess.
In the upshot, keep on preparing with strong will and put your best. Do not allow the fear of an exam to overcome you and attempt the exam with proper and planned preparation.
Thank you for reading the information about the CAT exam. Furthermore, If you still have any question related to this examination for admissions in For IIMs & Top B-schools, then please do comment below.