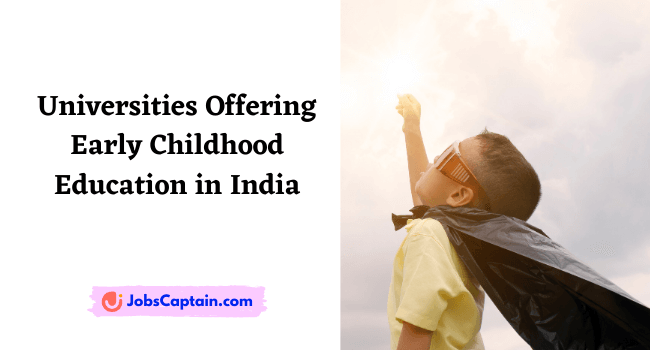 Learn about the Best Universities Offering Early Childhood Education in India at jobscaptain, in addition here you can get information about the Eligibility Criteria and Career Prospects.
Early childhood education course is meant to prepare professionals for the education of small children who belong to the age group of 3 to 6 years. This can also be regarded as the pre-school education course.
Early childhood education is very significant in building a strong, confident, disciplined and responsible citizen of a country.
An appropriate education given by a dedicated professional helps lay tough societal values and good habits in a child.
This is not only challenging but an interesting profession in which an effort is made to mold the character of innocent children in a right direction.
Universities Offer Early Childhood Education
The duration of this course is usually 1 year, but certain universities do offer it for the duration of 6 months as well.
Some universities do offer childhood education on distance learning courses. Some of the major universities that offer the childhood education courses are:
Maharaja Sayajirao University of Baroda,
Osmania University, Hyderabad,
Madurai Kamaraj University,
Punjab University,
University of Mumbai,
S.N.D.T Women's University and
University of Delhi.
Indira Gandhi National Open University (IGNOU) offers distance course in early childhood education.
You may also read: Benefits of Additional Tutoring
This profession is full of enthusiasm as the childhood educators are required to have a creative outlook towards the teaching process. Human nature has versatile aspects attached and children are no exception.
Each child has different requirement and grows in his own pace. Due to these differences amongst children a person involved in early childhood education needs to develop innovative learning methods.
The abilities to narrate tales, to play with music and to make variety of tools such as toys are developed extensively in a professional.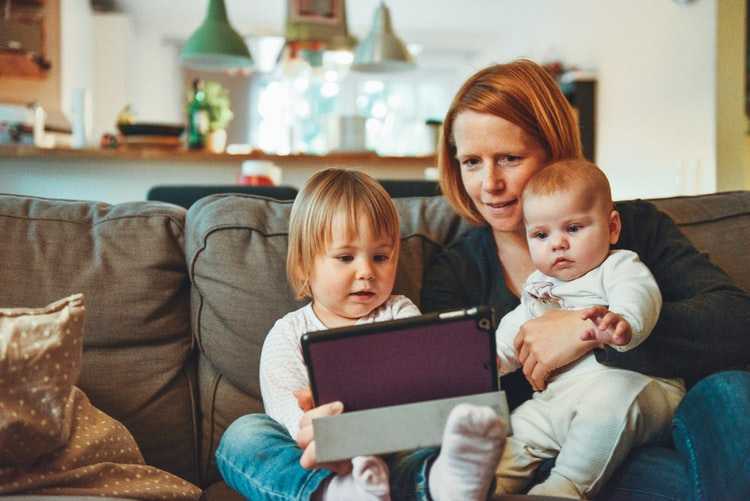 The early childhood education curriculum introduces the professionals to child's frame of mind. A lot of emphasis is given to the fitness and diet of children as well.
Eligibility Criteria for Early Childhood Education Courses
Largely most of the universities in India have set 10+2 in any discipline as the minimum eligibility criteria for early childhood education course.
This may vary with certain universities in India. Some of the universities accept only graduation in any discipline as the minimum qualification.
Career Prospects in Early Childhood Education
One has a lot of opportunities available after completion of childhood education course in India. This can actually give a good option for women to become financially independent in a short duration of time.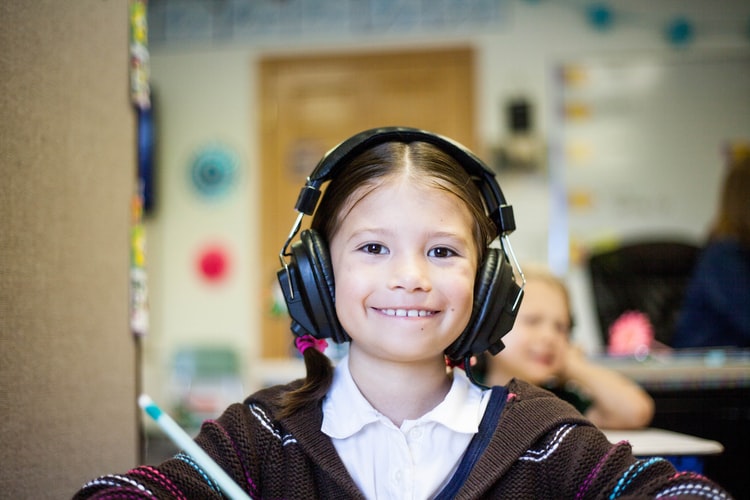 A person can opt to become nursery school teacher in KG/UKG classes, Montessori schools, play schools and schools where elementary education is given.
This is also a good home based earning activity. One can start a home based play center or creche centers. With growing number of working couples in India this has actually opened a wonderful avenue to generate income for some.
As, in the families where both the partners have to stay away from home for some part of the day, children are sent to such play centers or creche centers.
With a good background attained via early childhood education, one can manage such centers effectively. With a very less investment in early childhood education course, a lucrative amount of income source can be generated.
Thank you for reading article on Universities Offering Early Childhood Education in India. We hope our career advice will help you to secure your future career.
Good Luck for future career prospects and all.