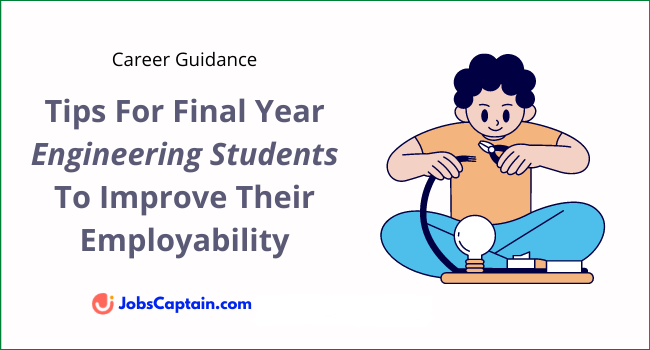 Every year, a large number of engineering graduates are completing their course and so it is quite easy to get lost in the crowd.
If you are in final year of your engineering course, the thing you should remember is that you have only one year left for upgrading your skills and for enhancing your employability.
Here are 4 tips to improve yourself, so that you can get closer to your dream job:
1. Knowledge About Yourself
One question that you are sure to face, regardless of whether you choose higher education or employment is 'tell us about yourself during interview sessions. The great thing about this question is that when you answer this question you can direct the interviewer to your advantage. But, you should prepare in advance for the same.
Just start identifying your areas of strength and work on them to make yourself stronger in those areas. When you are in job interview, you can talk about your strengths with better confidence, so that you can gain better position among the competitors to bag the job.
2. Use Educational Projects To Your Advantage
Remember that when you are attending interviews as a fresh graduate, the interviewers will ask more questions about your educational projects. Projects are tools through which you can put your theoretical knowledge into practice. So, you should be honest about your educational projects and should try to make best out of them.
Remember not to copy project ideas of your peers as your project experience will be of great help in understanding your engineering knowledge as well, apart from being beneficial for your career. Remember that when you do your own projects, you can get complete understanding of all the principles involved.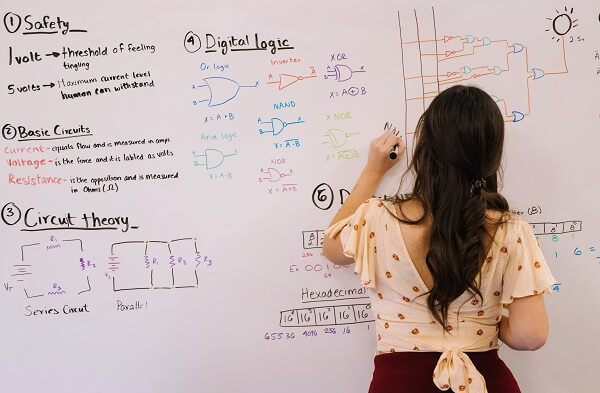 3. Stay Updated With Technology
As you might be aware, engineering technologies are always developing. Almost every day, new technology gets into the arena and of course, as you know, the internet is best source to keep yourself updated with recent technological developments.
Remember that your education does not stop with graduation and so you should be ready to widen your knowledge base all through your career. Books, blogs and magazines related to your field of practice will also help in this regard.
4. Practical Experience Will Help
In general, most recruiters look for achievements and you can showcase your achievements by doing well in your educational projects as mentioned earlier. You can also take part in technical training sessions and workshops to develop your practical knowledge.
The experience you gain in these areas will be of great help to you in developing team spirit and you can gain knowledge as a problem solver and you can also develop your critical and creative thinking ability. Even, these workshops will help you in experiencing the fun associated with engineering. When participating in workshops, do not restrict yourself from your area of engineering alone, you can take part in interdisciplinary activities. The reason is that when you turn out to be a professional engineer, you will have to deal with many subjects.
The other things you will have to do are to strengthen your basics, improve your non-technical skills and you will also have to develop your network for finding right job.
Also Read,
Thank you for reading our tips for Engineering Students to improve their employability. Furthermore, if you have any questions regarding your career in engineering then do comment below.