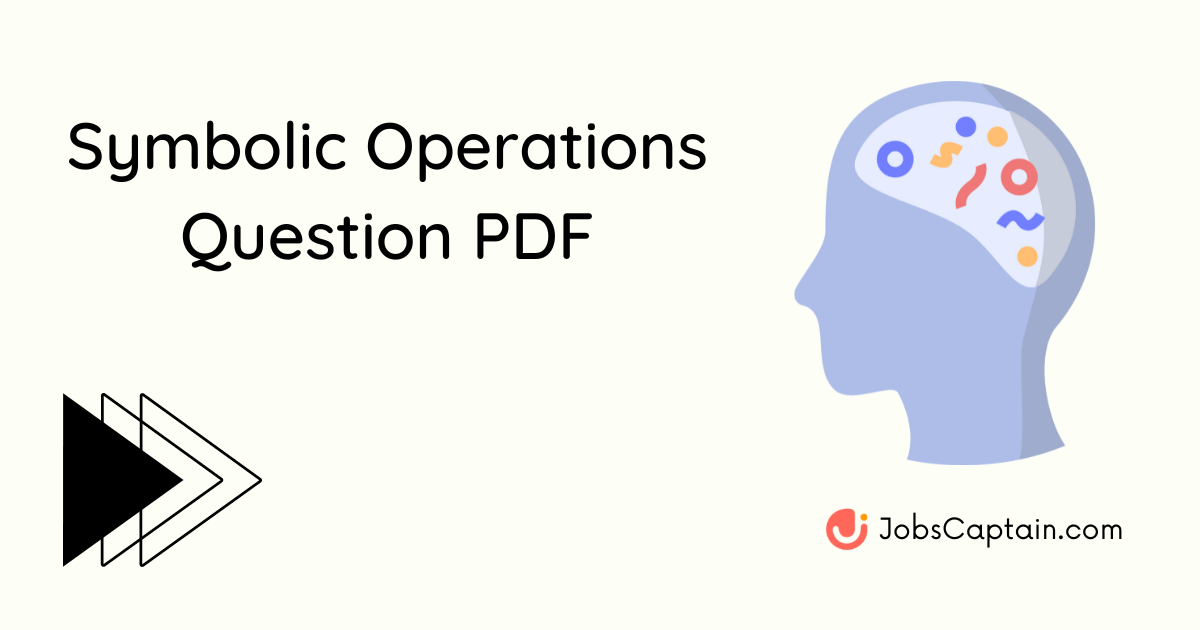 Symbolic Operation Question And Answers PDF is used for SSC, Railways and other competitive preparation exams. These questions are designed to assess the knowledge and skills of students in symbolic operations.
This topic is easiest and most scoring area for the general intelligence and reasoning section for any competitive exam. Questions and answers in this PDF are designed to help students prepare for various kinds of questions related to symbolic operations reasoning.
What are Symbolic Operations?
Symbolic operations are an arrangement of numbers, alphabets, and symbols. Symbolic Operations is a reasoning technique used by many people in the fields of mathematics, engineering, and computer science.
This reasoning allows people to perform the same operations on multiple variables, making it a powerful tool for problem-solving.
Symbolic operations are an important part of the syllabus for many competitive examinations such as the SSC CHSL and Railways Exam.
To help students prepare for this exam, we have provided a SymbOperations Questions and Answers PDF.
Symbolic Operation Question and Answer PDF:
Symbolic Operations Question with Answers: Download PDF
Complete Symbolic Operations Question with Answers: Download PDF
Conclusion
In conclusion, the Symbolic Operations Questions And Answers PDF is a useful resource for those looking to understand and apply symbolic operations for competitive exams. With a wide range of topics and detailed explanations, it provides an in-depth look into the world of symbolic operations and is sure to be valuable study material for anyone looking to gain a better understanding of this subject.
In Addition, if you want to learn more about General Intelligence and Reasoning