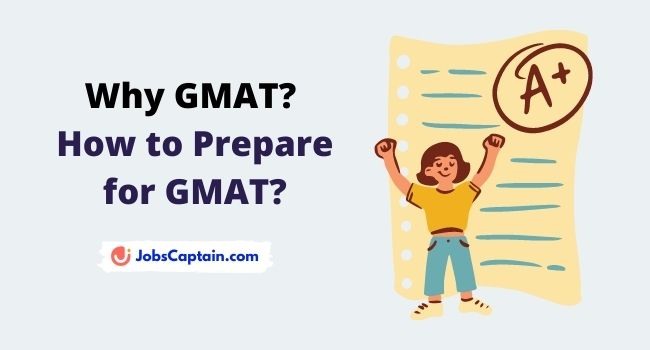 Hello Friends,
Today we are sharing with you importance of GMAT and how to prepare for GMAT 2021 entrance exam.
GMAT (Graduate Management Admission Test) score are one of the best eligibility criteria for admission in Business School around the world. This entrance exam for management courses is conducted by GMAC (Graduate Management Admission Council).
Why GMAT?
---
The importance of GMAT has increased manifolds in the present times owing to the increasing difficulty and uncertainty quotient of the other well known management entrance tests.
The GMAT consists of many important elements and to get an admission in a reputed institute, one has to master all of these. The surging popularity of this exam is due to many other factors also.
Importance of GMAT 2021
By getting a good GMAT score, one clears the basic requirement for getting an admission to many well known Indian and International Business School and thus it can assure a growing direction of a management career.
The GMAT is important because there is a craze among the youth to get admission to the best management colleges outside of India. GMAT score is their ticket for an admission to the best management colleges across the globe.
The GMAT exam is important because it is comprised of a number of other important elements namely the essays, the interviews and your performance throughout. That is one of the reasons why the GMAT can be taken a number of times in a year. If you cannot get good score once, you can always reconsider the thought of appearing for the test again.
Also, the pattern of the test is such that a candidate is provided with an easier question if he/she got the previous question wrong. It is compulsory to answer all the questions of the test and therefore it is advised that one should try a reasoned guess rather than a wild guess. Although there are other factors that are important but the GMAT score still remains one of the deal breakers.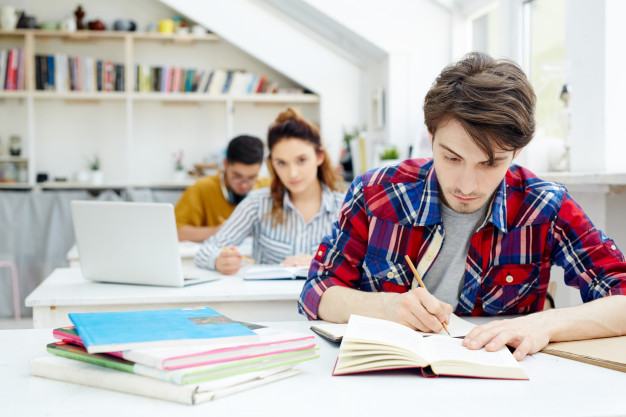 The GMAT score is one of the basic requirements and that make this exam such an important one. And especially in a scenario where the CAT is becoming more and more unpredictable and more and more complex, students opt for GMAT where they can be sure that after a sufficient hard work, their efforts will be fructified.
It can also be asserted that if a student is not successful in scoring a good GMAT score, he/she looses the chance to get an admission to the best management institutes of India and abroad.
Also, a good GMAT score signifies high quantitative capabilities of the students and that is why he/she is preferred by the selectors. And therefore, a high GMAT score will help you get admission to the topmost colleges.
But it is also worth noting here that the GMAT score also needs to be accompanied with good academic background which is taken into consideration by the selectors. Also, the past experience of the candidate is also very important factor that influences the admission probability of the candidate. The personal traits like the positivity of attitude and a pleasing personality also plays an important role while deciding your future in a good business school.
Thus, we can say that although there are a number of factors that affect the admission of a candidate, the importance of GMAT cannot be undermined.
Also read comparison between CAT and GMAT.
How to Prepare for GMAT 2021?
---
As soon as one begins to think about GMAT preparation, hundreds of questions arise in the mind regarding its format, types of questions, topics to be covered or even whether to go for some coaching or not and many others.
Below given best 6 tips will help you prepare for GMAT entrance exam.
The Beginning of GMAT Preparation
It will be best if you have an idea how much time you need for preparation and then you better take an exam date. Generally, you will require about one and a half month time in going throng hall the study material and thereafter, it is all about more and more practice. You must bear it in mind that most of the top Business Schools accept students with 700+ score so you need to work hard not just to pass but to have a great score.
Also read our expert section on Exam Preparation Guide.
Practice GMAT Online Tests
Internet has made things actually easier as you can take advantage of demo GMAT test online. Browse internet for websites providing online quizzes and related study material for the exam. However, a note of caution, always cross check the information you gain via internet so that you choose only trustworthy resource.
One of the best resources for GMAT preparation is Official Guide of GMAT which contains questions asked in previous GMAT exam. So it is must have for all GMAT aspirants.
Time Your Practice
It might seem a very general point to discuss but it is equally true that so many students overlook it. They put their best in practicing for GMAT exam but do not keep watch over the time. You must bear it in mind that the importance of time in GMAT is simply not affordable. While practicing, keep watch over the time you are spending on each section.
Plan Your Study for GMAT
It is best that you start your GMAT preparation at least two months in advance. Thanks to internet, you can have easy access to loads to free MOCK Test available online such as Kaplan GMAT Test, Manhattan GMAT Test, Princeton GMAT Test and Veritas GMAT Test to name few. It is better that you plan to give any of these tests on all weekends.
Make it is serious issue and start accordingly, start with the section which interests you most like if you are good in Mathematics, then start with Quant it will help in developing interest for the test.
Solving GMAT Test Problems
Often equations given in the test are very simply, you just need to learn to find the concept hidden. Still, do not give one equation more than 4 minutes as it will affect your performance to the remaining test.
Preparing Other Sections
You need to learn and practice a lot for getting proficiency in sections like Sentence Correction, Critical Reasoning, Reading Comprehension and Data Sufficiency.
In the end, you know that you have prepared at your best so just remain calm as you enter the exam center and start with all the confidence you have.
Thank you for reading article on Why GMAT and How to Prepare for GMAT 2021. Further if you need any help regarding this exam, then please do comment below, our team will help you.