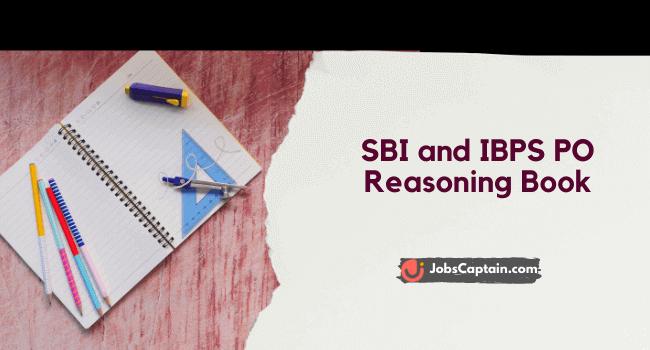 Reasoning Ability is one of the important sections in various competitive exams such as SBI PO IBPS PO and other banking and insurance exams 2022.
SBI and IBPS PO Reasoning book pdf provides all the logical reasoning topics with complete logical reasoning questions and answers. In reasoning math question pdf, questions are based on previous year papers, so candidates can understand the exam pattern.
Bank PO Reasoning PDF
Math reasoning pdf provides each chapter with examples and detailed explanations. Reasoning questions and answers pdf gives many shortcuts in reasoning for verbal, von-verbal, analytical, and critical topics.
Let's download PO Reasoning Study Material PDF books:
How to solve reasoning questions?
It is very important that you only attempt those questions whose topic you are well aware of.
The test is to score the maximum marks in less time. Do not spend more time on any question no matter how well you know that topic.
Do not feel panic if you have solved fewer questions because maybe the exam is difficult.
While practicing make sure to keep a timer as this will help you to fasten your speed.
Attempt easy topics first like blood relation, inequality, syllogism, etc.
Attempt the puzzle in the end no matter how good you are in it.
Analyze your mocks to make sure that you are correcting your mistakes.
Thank you for visiting our site. Further, if you need additional tips to solve PO Reasoning questions then do comment below.