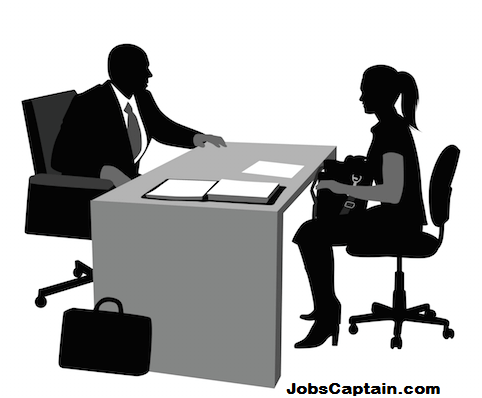 Interview Tips in Gujarati & English
We're about to give you the best interview tips in the Gujarati language. They also give you a chance to find out if the job and company are right for you. Follow the tips here to Avoid Interview Mistakes. The interview round is the last round of all excruciating government competitive examinations and needs to be handled with care.
Interview Tips for UPSC, GPSC, MPSC, MPPSC, RPSC, BPSC, UPPSC, APPSC, SSC, PI, PSI, DY. MAM, DY. SO, CHIEF OFFICER, RAILWAY, RBI-IBPS – PO & CLERK – SBI PO. SBI CLERK and Banking Exam, HTAT TAT TET, CAT, SPIPA Entrance or any type of Competitive Exams.
Getting through a competitive examination and securing a job with the government is nothing short of a dream come true and hence demands equal dedication. Just like a candidate prepares himself months in advance for his examinations, he should similarly put in an equal effort for his Interview Structures.
A candidate could have a vast cauldron of knowledge, however, if he is unable to channel that to the panellists in an appropriate fashion, it is as good as an empty cauldron.
By reading this job interview preparation article, you'll understand:
How to prepare for a job interview in the most effective way possible.

Dozens of good interview tips that will allow you to feel confident and poised.

Important interview rules and things to know before an interview.

How to do well in an interview so that you get that job offer.
Interview Tips pdf

Best Interview Tips in Gujarati pdf

Interview Questions Ask in Part – 1
Interview Questions Ask in Part – 2
Here are some job interview tips that can help you interview effectively. Proper preparation will help alleviate some of the stress involved in job interviews and position you for a positive and successful interviewing experience. Even when you have gone on more interviews than you can count, job interviewing never seems to get any easier. With each job interview, you are meeting new people, selling yourself and your skills, and often getting the third degree about what you know or don't know.
If you think most hiring decisions are based on hard experience and qualifications, better keep reading. A resume gets you in the door, but how you interview determines whether you're offered the job. This article will cover 2 types of job interview tips in Gujarati is help you to pass the job interview and get the job you want: Interview Preparation and Job Interview Tips.
A positive end to the interview is another way to ensure your success. It is extremely important for every candidate to continue preparing for their Interview round through reading newspapers learning informative information every day.  Be courteous and allow the interview to end on time. Don't forget to say a thank you after the interview.
If you follow the strategies, you'll be as prepared as any candidate an interviewer has ever seen. Check out our Open Jobs to start your new career today. Good luck!