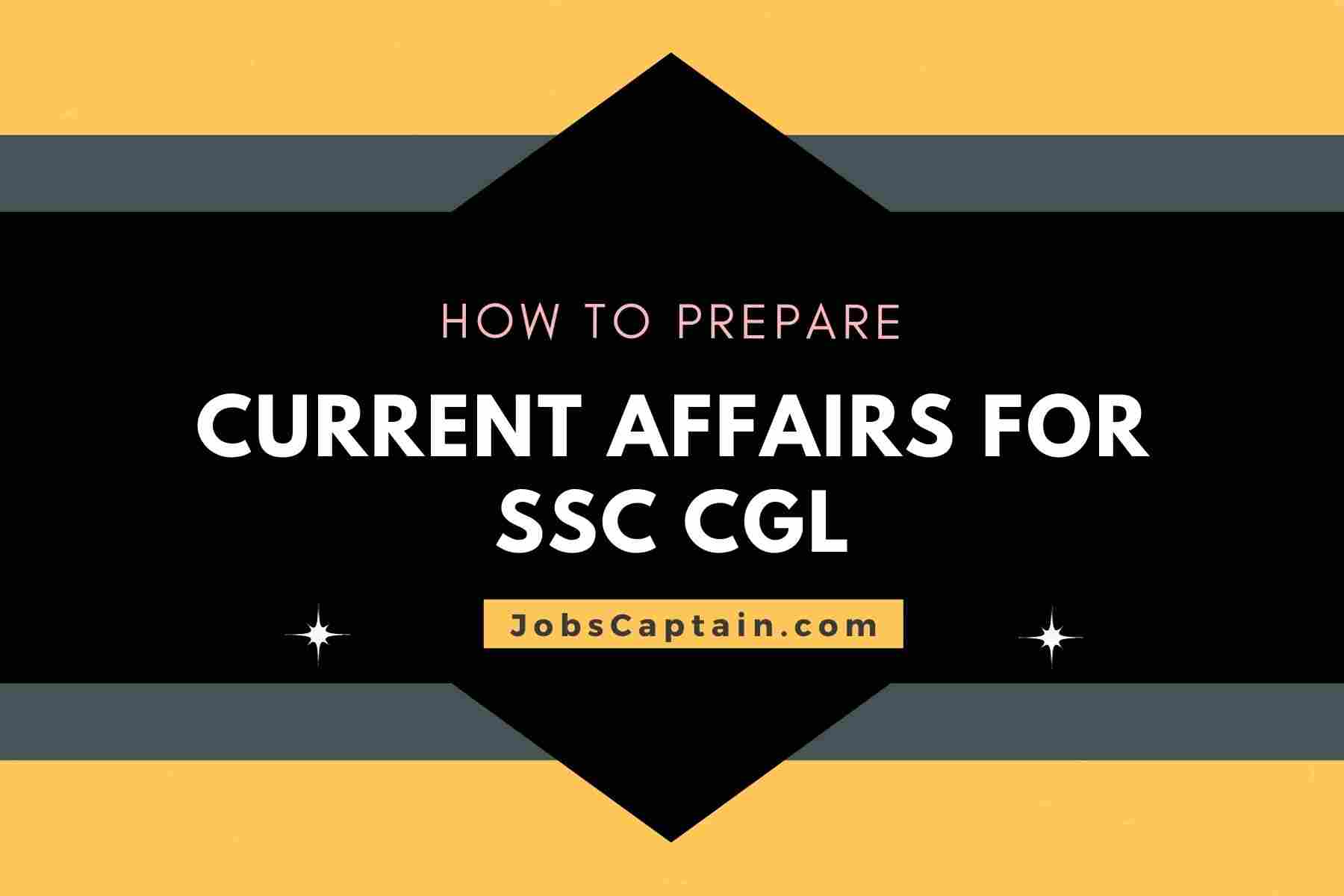 Complete Guide on How to Prepare Current Affairs for SSC CGL 2022 Exam, with Books, Study Material and Magazines for CGL Exam.
In our previous posts, we are continuously discussing the various Subjects of SSC CGL Exam, previously we have discussed in detail about the General Awareness for SSC CGL and today, we will discuss the Current affairs for SSC CGL Exams. It is worth mentioning here that Current Affairs is a subsection of General Awareness.
Check out Most Recommended Books for SSC CGL Exam.
If, you are yet to go through the SSC CGL Syllabus, then do so at the earliest as there is not much time left for exam and moreover this year's, 40 lakh+ aspirants are likely to appear in CGL Exam, which makes its one of the most competitive exams in India, next only to IBPS and other competitive exams.
Why Current Affairs is Important?
---
After reviewing the Last 10 years of SSC CGL Question Papers, we have found that Current affairs form a considerable part in General Awareness section. On an average, Current Affairs comprises of 10 to 12 Marks ie 5-6 Questions are asked in the Staff Selection Commission's CGL Exam.
In the recently held SSC CGL 2021-22 Tier-1 Exam, we have found that Current affairs are given considerable weightage and same trend in likely to continue for SSC CGL 2022 Exam.
So, if you are yet to start your preparation for CGL 2022 Exam, then include current affairs too and start reading newspapers and Current affairs magazines.
What is the Syllabus for Current Affairs in SSC CGL 2022?
---
There is no defined syllabus for Current affairs, as already mentioned Current affairs is a subsection in the General Awareness section. And Questions in this section are designed to Candidates awareness of Current events happening around the World. So, anything that is a big news is a Current affair. So you need to brush yourself with the latest news and events of India and World.
When it comes to Current affairs, one question that is commonly asked, "What should be time span of covering the Current Affairs" and we have the answer for this Questions from the previous SSC Chairman Shri Kannan Raghupathy.
Dr Kannan suggests that you should cover the One year's Current affairs and his words are to taken in the form of Expert's advice.
Going by the Trends of Last few years, common Questions asked in the SSC CGL Exams are:
Appointments, Resignations and Deaths of Important Persons
Important Committees
Persons, Places in News
Latest Who's Who
Current Affairs Related to Sports
Awards and Honors
Some important political news etc.
Where to Study for Current Affairs?
---
Yes, this is important, because you must know which books you need to study for the preparation of Current Affairs for CGL Exam. There are many books available in the market, but you need to choose, the Books, that comes with one and complete package for Current Affairs.
Magazines for SSC
Here are some of the Recommended Current Affairs Magazines for SSC CGL 2022 Examination:
Pratiyogita Darpan
Competition Success Review
General Knowledge Today
India Today's
Newspapers
The Hindu
Times of India
Indian Express etc.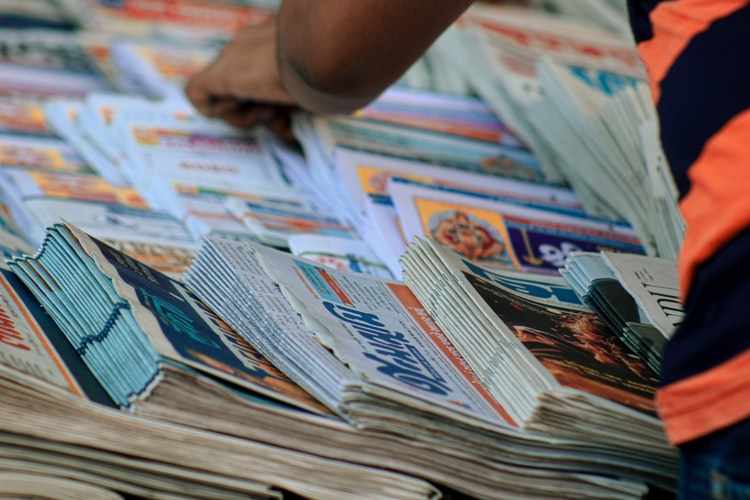 In, case, you don't want to buy the Individual Issues of these Current affairs magazines, then we suggest buying the Special Current affairs Issue of Pratiyogita Darpan, that contains, Last 1 year of Current Affairs.
Thank you for reading article on "How to Prepare Current Affairs for SSC CGL 2022". If you are preparing current affairs in other unique and style, please do comment below. It will be helpful to other SSC candidates.
Also read, Want know top job post in staff selection's CGL segment?
Moreover, All kinds of important Pdf notes and around 10,00,000 questions and complete General Knowledge Material can be found here. Subject wise Download Links for Handwritten Class Notes and Quizzes in Hindi and English.
Subject Wise Study Notes and Quizzes 
| | |
| --- | --- |
| Computer Awareness Notes – Open | General Hindi Notes – Open |
| Reasoning Notes – Open | English Grammar Notes – Open |
| Maths Notes – Open | Economics Notes – Open |
| General Science Notes – Open | Indian Polity Notes – Open |
| History Notes – Open | Today History in Hindi – Open |
| Environment GK Notes – Open | Banking GK in Hindi – Click |
| Geography Notes – Open | Computer Gk in Hindi – Open |
| JEE and NEET Notes – Open | Class 11 & 12 Science – Open |
| English Grammar Quizzes – Play Now | General Knowledge Quiz – Play Now |
You have further any problem in preparing current affairs, than do comment below, our expert will surely help you.