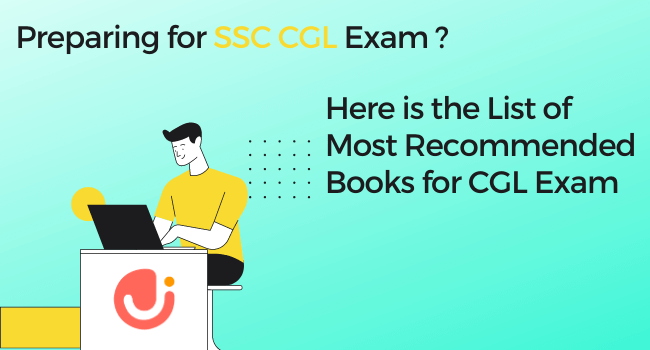 If, you are reading this post, then chances are that are you preparing for upcoming SSC CGL 2022 Exam.
SSC CGL is one of the most competitive exams in India, the competitiveness and popularity of this exam is known by the fact, that in 2019, a whooping no. of 40 lakh+ candidates have registered for this exam, but the good news is that only 45 % candidates appear in the exam and remaining 55% did not appear for the exam.
Now, CGL 2019-20 is over and aspirants have already started looking for SSC CGL 2022 Notification and Exam Dates, however, it is too early to predict the Notification and Exam Dates, but going by the trends of last few years, SSC Combined Graduate Level Notification is expected to be released by Feb, 2022 and Tier-1 Exams will be held around, June, 2022.
It is worth mentioning here that, as soon as the Notification is announced, CGL Online Registration starts soon. Normally, there is time of one month for submitting the SSC CGL 2022 Online Application form.
The most accurate information regarding the SSC CGL 2022 Exam Date, will be known when the Official SSC Exam Calendar will be announced. This SSC calendar has tentative schedule of all the exams conducted by SSC is a given year.
That means, you still have more than Six to Eight months to prepare for CGL Exam. and starting to preparing early for this exam, will help you in the long run, as the CGL 2022 syllabus is quite lengthy and requires wide extensive study and for that, you need to choose the Good Books for CGL Exam.
Choosing the right books is itself an art, we all know the market is flooded with lots of Books for CGL Exam, but choosing the one, that helps you in clearing your concepts and at the same time, provides Tips and Tricks, Shortcut methods, Practice Questions etc, are the ones, best suited for the preparation.
If, you have appeared for CGL Exams in previous years, then, you will be aware of the Pattern of the exam and accordingly you are wise enough to choose the books for the exam, but, if you are fresher, and this is your first CGL appearance, then in this post, we will share the complete list of Books for SSC CGL 2022 Exam.
Remember, a single book is not enough for SSC CGL GK as these are 4 sections, and for each section, you may need separate Book(s).
Why These Books?
Now, the question is why we are recommending these books. What is the basis or criteria for the selection of these books? Here are the major reasons, why these are the best books for the CGL Exam
Over the years, these Books have helped people in cracking the CGL Exams in their first attempt. In fact, these books, are recommended by the people, who have topped the CGL Exams in the Last 5 years.
These books, not only cover the Syllabus of CGL Exam, but also clear the concepts, and provide Shortcut methods and tricks, to solve Questions in less time.
Moreover, these Books, are available at affordable rates and you can buy these books online from Amazon and Flipkart at discounted rates.
Books for SSC CGL 2022 Exam
---
As, we mentioned above, that one Single book, is one no use to prepare for CGL Exam. Infect, you need, Books for each section of Syllabus, and sometimes, you may need separate books for various topics for better understanding the concepts.
It is worth mentioning here that recently SSC had made changes in the Pattern of CGL Exam.
Changes in Tier-1 stage are.
Tier-1 is an online exam, comprising of 100 Questions of 2 marks each. Each Section have 25 Questions (2 marks per Question). Total Duration of Tier-1 exam is 75 minutes.
There will be negative marking of 0.50 marks for every incorrect answer.
Books for English Section (25 Questions / 50 Marks)
If, you know the basic Grammar rules and habits of reading English newspapers, then this section can be most scoring section for you.
The nature of Questions is of Matric level.
This section is important from the perspective of both Tier-1 and Tier-2 Exam. In tier-1 exam, there will be 25 Questions of 50 Marks, while in Tier-2 stage, there is a separate paper for English (200 Questions / 400 marks).
Here is the Topic wise distribution of marks for English section: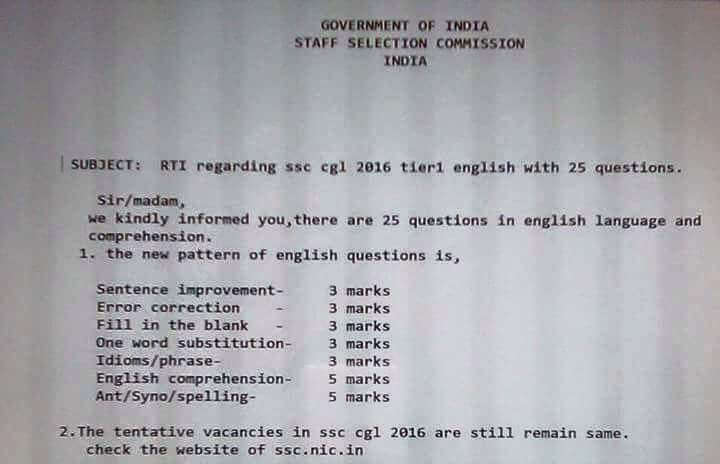 Here is the Best book for English section for Tier-1 and Tier-2 stage
Objective General English + Descriptive English
Below given book is widely considered for SSC CGL applicant
Tips & Techniques in English for SSC Examination
Books for General Awareness Section
General Awareness Section can be most scoring for you if you are good at cramming, as you have to learn so many things. Moreover, there is no defined syllabus, for this section as anything, can be asked from anywhere.
But most of the Questions, from this section, are asked from Polity, General Science, Current Affairs, and Static GK
Master General Awareness for SSC CGL 2017 Exam
General Awareness Chapter-wise & Type-wise Solved Papers



2) For Current affairs: You should read Pratiyogita Darpan, it is monthly current affairs magazine, that is available, at all the leading bookstalls.
Books for Quantitative Aptitude
If you are good at maths, then this section can be favourite. This section is equally important from the perspective of Tier-1 and Tier-2. In Tier-1, there will be 25 Questions, carrying 50 Marks, and in Tier-2 there are 200 Questions, carrying 400 marks.
For the preparation of Quantitative aptitude, we suggest, only 2 books as given below. One Book is for clearing the concepts, while the 2nd is for Tricks to Solve Maths Questions in short time.
Essential Quantitative Aptitude for SSC CGL
General Quantitative Aptitude for Competitive Exams – SSC
Books for Reasoning and General Intelligence
The reasoning is part of every paper, these days. So, there is hardly everyone, who has not heard of reasoning. This section is not only time consuming, but as well as scoring.
When we talk of Reasoning Books, there is one name, that comes in our mind and that is Reasoning by RS Aggarwal, but these days, the nature of standard of questions have changed.
SSC Expert's Text Book on Reasoning Made Easy
All In One Books for SSC CGL Exam

Guide to SSC Combined Graduate Level – CGL Tier I & Tier II Exam
SSC Topic-wise 48 Solved Papers (2010-2019) – Mathematics, English, Reasoning & General Awareness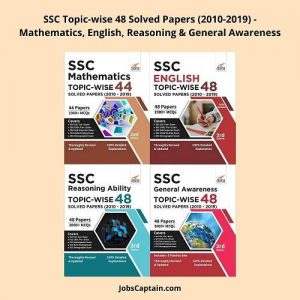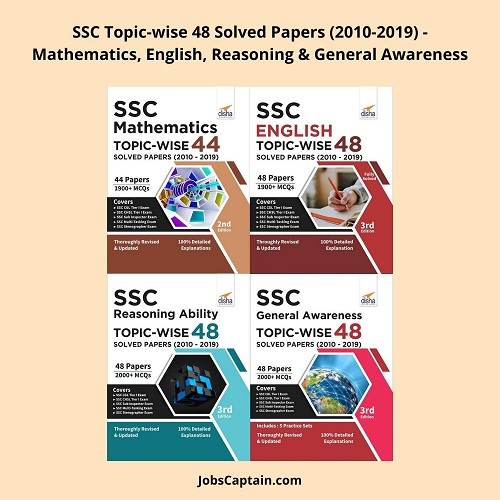 Do you know? Any other Book, that is helpful for the preparation of SSC CGL 2022 Exam. If, you know, any other Books, OR study Material, then kindly let us know through the comments section below.
Moreover, All kinds of important Pdf notes and around 10,00,000 questions and complete General Knowledge Material can be found here. Subject wise Download Links for Handwritten Class Notes and Quizzes in Hindi and English.
Subject Wise Study Notes and Quizzes 
| | |
| --- | --- |
| Computer Awareness Notes – Open | General Hindi Notes – Open |
| Reasoning Notes – Open | English Grammar Notes – Open |
| Maths Notes – Open | Economics Notes – Open |
| General Science Notes – Open | Indian Polity Notes – Open |
| History Notes – Open | Today History in Hindi – Open |
| Environment GK Notes – Open | Banking GK in Hindi – Click |
| Geography Notes – Open | Computer Gk in Hindi – Open |
| JEE and NEET Notes – Open | Class 11 & 12 Science – Open |
| English Grammar Quizzes – Play Now | General Knowledge Quiz – Play Now |