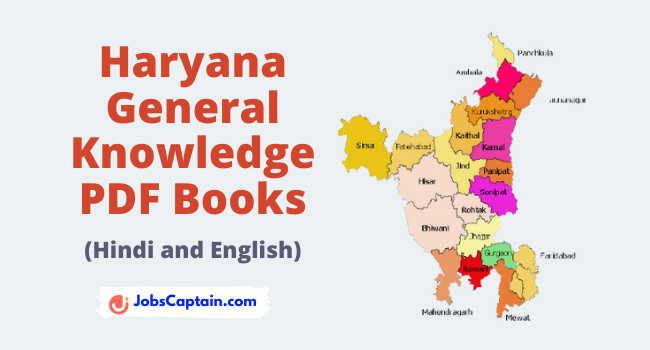 In this post, we shared general knowledge questions related to Haryana, which is useful for the preparation of various government or non-government competitive exams to be held in the state of Haryana.
These are all PDF books available in Hindi and English Language.
This will help you to increase your general knowledge and if you are also preparing for the upcoming Haryana exams, then these question answers will prove to be very important and useful for you.
Haryana GK Questions PDF
Let's download Haryana General Knowledge Questions with Answers PDF Book:
General Knowledge Handwritten Notes of Haryana
You will get Haryana GK Question Sets asked in the previous examinations conducted by the HSSC.
We hope the above PDF books are helpful to you in the various competitive examinations of Haryana State. Furthermore, if have any questions regarding this topic then do comment below.