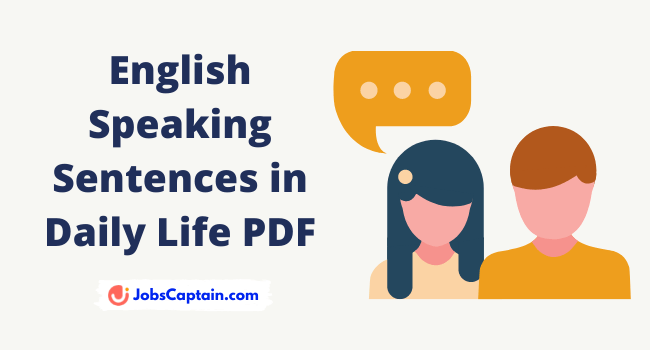 Looking forward to English speaking sentences that are used in daily life? In this post, we are going to share 500+ English Speaking Sentences in Daily Life PDF.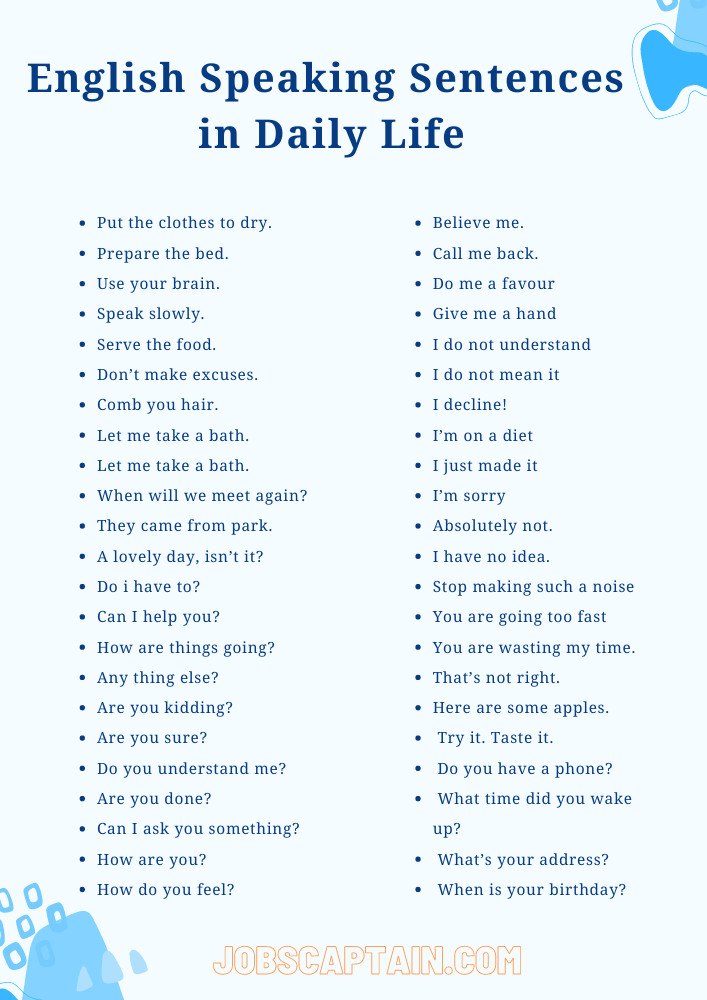 100 English Sentences Used Everyday
Here we shared 100 English speaking sentences that are used in our daily life.
How are you?
Thank you very much
Believe me
What's your phone number?
Call me back
Call me anytime
As soon as possible
Do me a favor
Give me a hand
I do not understand
I do not mean it
I am sorry
I apologize
I agree
I disagree
I'll handle it
It's OK
It really takes time
It's for the best
Be careful
Cheer up!
Good morning
Good afternoon
Good night
See you next time
Come with me
Can you turn the volume up?
What did you say?
Do you know what I mean?
Do you need anything?
It's not rocket science!
Can you please repeat that?
How can I get there?
God bless you
Piece of cake
It doesn't matter
How was your weekend?
How long will you stay?
Allow me to introduce myself
Have a good time
What about you?
What do you think?
Be calm
I apologize for being late
How are things going?
What do you want?
I can't believe it
I got it
That's fantastic!
I like that
Thank you for downloading PDF book of English speaking sentences in daily life.
You may also read:
Furthermore, if you want more English Speaking Sentences list then do comment below.