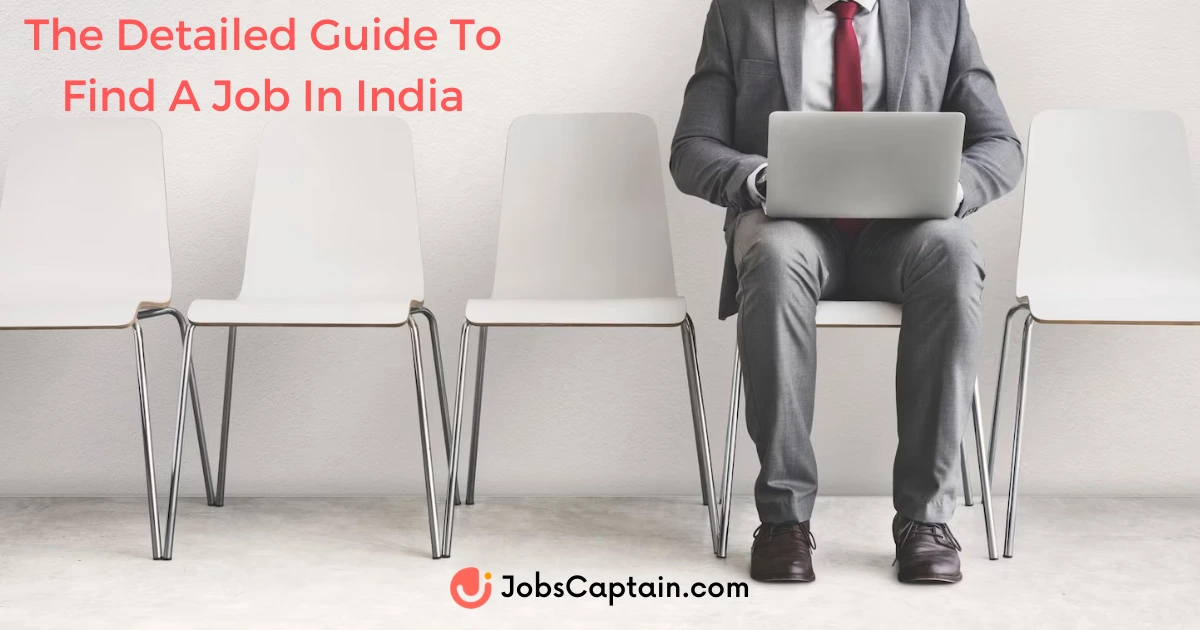 Are you a fresher looking for a Job or an individual who wants to switch your current job? Here in this guide, we have provided a detailed guide to find a Job in India. You will know how to apply for a job and what are the places to search for a Job in India.
Unlike ancient times, these days, finding jobs has become a lot easier. No more is it only the government or public sector, as these days there has been a considerable rise in private sectors. However, the job search has become a lot easier these days, whether in the private sector or government organizations. There has been a massive shift in both industries.
With the rise of medium and small-sized companies and start up trends, most companies are looking forward to increasing their human resources. There is a need for skilled people who have the ability to complete the job.
So if you want to hit the right market and get ample opportunity, we need to leverage the options provided in the online portals.
How to apply for jobs from online portals?
When you make a job search and look forward to applying, it no longer requires paper. The online job search feature helps you to apply easily without any fuss.
The initial step before you start searching for jobs is to create a proper resume with a good cover letter. Your resume should be written in the right format and must be updated, specific, and have clear information regarding your qualifications. This is the first thing that your company will check and would understand if you are a good candidate.
You can check the company's career page and register yourself through the online portals.
Always ensure filling the correct information so that recruiters can connect with you.
After creating the profile, make use of the correct keywords to look for jobs.
Depending on the profile you have created in the online portals, you will be suggested some openings with the recruiting agencies.
Send your application according to the job openings.
If you find that the recruiter is interested in the profile, you will get an email or a callback. After that, you can follow the process asked by the recruiter.
Remember that when you want to find a job through online portals, it is mandatory for you to keep an updated profile.
What are the places to make a job search?
For a very long time, the job search has been done through newspapers and references. But with the advent of online platforms, there has been a major shift in how people look for a job. Following are some of the most common options that you can choose to find a job.
Placement Agencies:
In order to find a job, you can choose placement agencies. The companies generally line up interviews based on the skill and qualifications that the candidates have. There is a need to understand employers, requirements, and skills of the candidate in order to get a job. However, placement agencies generally charge a minimal fee for taking their services.
Company's career page:
The career page of the company is considered the most vital. Generally, they update their career page according to the requirements. If you are willing to become a part of a particular company, you need to keep an eye on their career page and send an application as soon as you find a vacancy. This will help you to find a job according to your qualifications and skills.
Newspaper:
One of the primary and traditional methods of looking for jobs is by taking a look at the newspaper. Even in the internet area, there are some companies that still choose the conventional method. So you can keep an eye on the newspaper to find a job. Most commonly, walk-in interviews are the kind of job options provided through newspapers.
Social media:
Social media is becoming increasingly popular for businesses. Apart from this, some of the most common social media platforms, like LinkedIn, can be used for job searches. This is a professional social media platform that offers excellent career opportunities. You can create a LinkedIn profile and make sure to add relevant information so that you get notifications from the relevant companies.
Check out: Why Isn't Social Media Getting Me a Job?
Online portals:
Lastly, you can choose some of the most popular online portals to find a job. Some of the best jobs portals in India are naukri.com, monster.com, and Indeed.com, which have some of the most fantastic job offers. All you need is to create a profile on these online job portals so that you constantly get notifications through emails or calls whenever there is a relevant job opening.
Why there are increased demands for online job search portals?
These portals have several advantages compared to conventional processes.
You get notified as soon as there is an opening.
You can find a job purely based on your qualifications.
You can directly get calls from the recruiters.
You don't need to go through placement agencies and pay them.
They have a very easy registration process that would not cost you a penny.
Create a profile & start making a career
So, these are some of the most common places where you can find a job. Make sure that you follow the steps in order to get notified by the relevant recruiters. Online portals and social media platforms are considered the best choices as this will let you know about the many job openings. However, you can also keep an eye on the newspapers as you can find walk-in interviews from different verticals. At the end, we are again listing the top three sources where you can keep your eyes regularly to get the job you are looking for.
Online Job Portals (Naukri, Monster etc.)
Company's Career Page
Social Media (LinkedIn etc.)
Are you searching for the top paying jobs in India or overseas from any well-known and reputed organization? If yes, then you should know that top organizations and recruiters double-check their future employee's resumes. So before start applying for a job it is very important to create a high-quality resume by clearly mentioning all your qualification details, skills, certification, and career goal. For this, you can take help from any employee of the organization that you have a contact with or can take the help of premium resume building services from online job portals.