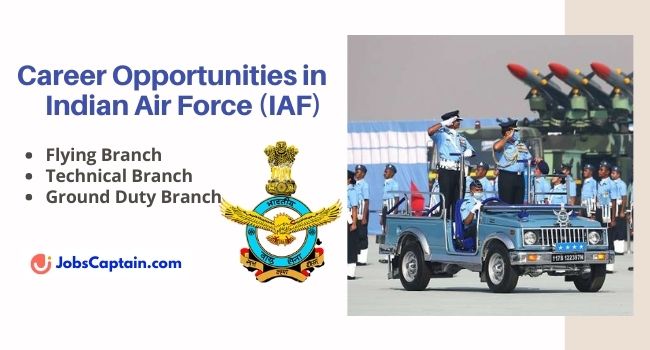 If you are one of those enthusiastic youth who not only look for a career which could offer them the highest satisfaction but also opportunity to touch the sky in actual term, then career opportunities in India Air Force is the right choice.
To be a part of India Air Force is a dream of numerous aspiring youth across the nation. Here they are nurtured so that they are mentally and physically robust so as to protect the motherland from enemies.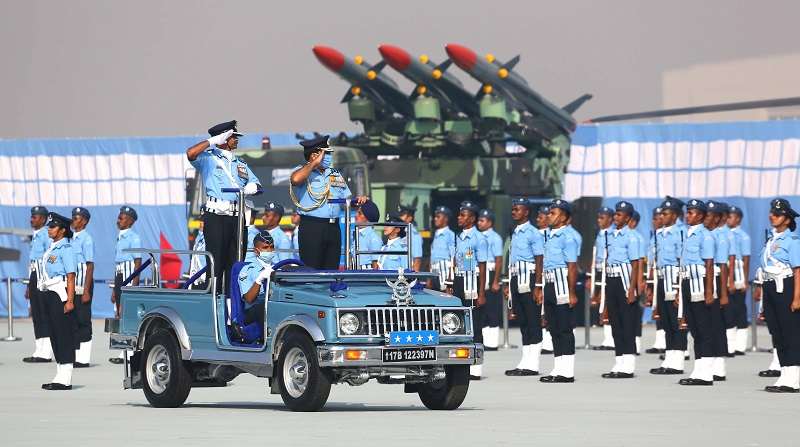 Once you are part of it, you are sure of numerous positive traits like leadership, integrity or how to lead a life in a disciplined manner just to name few.
From Senior Secondary pass outs to graduates and engineers, all have options to be part of this glorious force. However, you will have to face various challenges to reach the goal.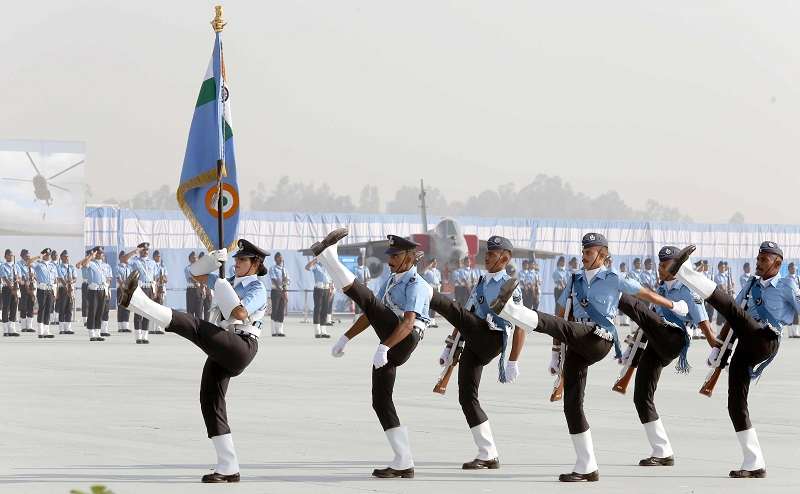 India Air Force can be categorized mainly into three branches:
Flying Branch
Technical Branch
Ground Duty Branch
Now let's take look detail into Career Opportunities in Indian Air Force.
Let's get started!
Flying Branch
---
If you choose this branch then you will be flying fighter aircraft's. You can be appointed as a transport pilot or chopper pilot or be a part of VIP transport.
Eligibility for Career in Flying Branch:
You must be 16 and ½ to 19 and ½ years of age and have passes 10+2 with Physics and Mathematics.
You need to appear in written examination conducted by UPSC NDA and thereafter qualified candidates are called for an interview.

Technical (Engineering) Branch
---
If you incline towards technical side then you can try your hands on sophisticated aircrafts etc in India Air Force.
You can get into engineering branch of India Air force via the University Entry Scheme where you can be chosen for Permanent or Short Service Commission during your Final Year in the Engineering College.
Other way is by Direct Entry Scheme after completing graduation.
Eligibility for Career in Engineering Branch:
You must have any of the qualification with minimum 60% marks.
Engineering degree in Electronics or Telecommunications or Electrical
B.Tech in Radio Physics & Electronics
B.Sc (Physics with Electronics)
M.Sc Electronics
B.Sc (physics, Mathematics & Chemistry)
For career in Aeronautical Engineering you need to have Engineering Degree in Aeronautical or Mechanical or Production /B.Sc (physics, Chemistry and Mathematics)
Ground Duty
---
In this branch of India Air Force you can get job in administration, accounts, logistics and meteorology.
Eligibility Criteria for jobs in Ground Duties:
You must be 20 to 26 years of age in case of graduation or 20 to 25 years in case of post graduation.
In graduation you must have secured at least 60% marks in aggregate and if it is post-graduate (PG) then required percentage is at least 50.
Candidates with management degree can also apply for ground duties in India Air Force. Law graduates (both three years and five years) are also eligible for the jobs in this branch.
India Air Force publishes advertisements in the newspapers from time to time for openings in different branches of Air Force. You need to keep track on the advertisements in employment news to know about the opening.
You need regular to visit of official web portal of Indian Air Force Career.
Also read – Indian Air Force Airman Group X and Y Syllabus
We hope you get all information about the Career Opportunities in Indian Air Force. If you have any query or question please ask in comment section below. We will get back to you as soon as possible.