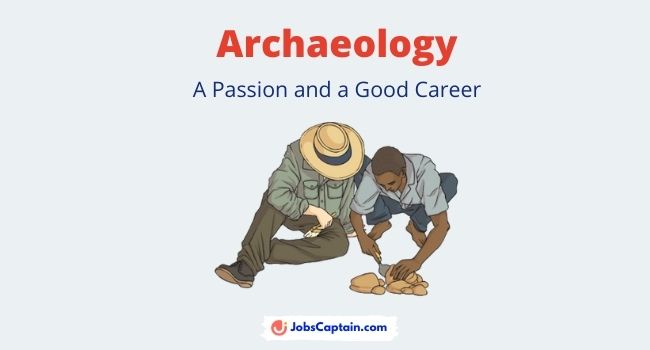 Archaeology is one of the most fascinating subjects in the field of social studies. Lately it has emerged as a good opportunity to earn a good income and a source of immense gratification.
Archaeology can be studied in variety of ways. Firstly it can be studied as a subject as a whole. Secondly a student can pursue his studies in archaeology to form a sound background for other professions for instance law, teaching and business etc.
Unlike the other admired professions like doctors or engineers, archaeologists have no fixed path to follow. One can follow the track of his education according to his interest and desire.
For example some students obtain a graduate degree, some take advance studies by doing post graduate program and some even opt for a doctoral program for research purposes.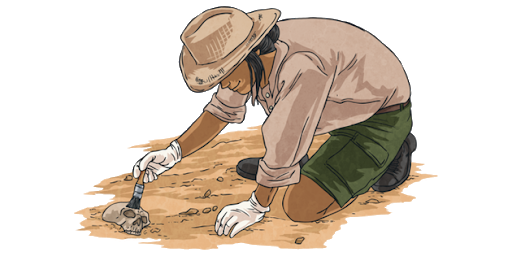 The Prerequisite of Becoming an Archaeologist
---
The minimum qualification required is an intermediate certificate from a recognised school. There is no specific set of subjects recommended but a profound knowledge of subjects like geology and geography always prove helpful.  Subjects like mathematics help in statistical analysis.
If a student aspires to be a writer than a handy acquaintance with English becomes a necessity. Diving is a necessary skill if a student wishes to be an underwater archaeologist.
Thus it can be stated that a student needs to select his subjects very carefully in order to fulfil the dream of exploring into the depths of archaeology.
Now let's read what are the career opportunities in Archaeology?
Job Prospects in The Field of Archaeology
---
The opportunities of getting a job after attaining obligatory qualifications in this subject depend from state to state. Tourism forms the basis of job chances in this particular area.
There is also a scope of employment in various museums but it usually requires a post graduate degree. The various universities and institutes provide employment to the students who have acquired a PHD. Field archaeology also offers a large number of posts for experienced candidates.
The bottom-line is that the scope of getting a good job after reaching at educational milestones depends upon the level of expertise obtained while studying the relevant subjects.
Reading is an integral part of this interesting career. The students who are definite to have a career in this field can start really early by reading matter available on various websites regarding historical issues.
One can also gain knowledge and relevant information by visiting museums and the exhibitions conducted from time to time.
If a student is lucky enough to have a chance to assist someone on an excavation or expedition to discover the prehistoric caves and objects then that can prove to be very beneficial.
Salary Expectations
---
Salary varies from job to job. It also is a dependent factor of the level of experience. For instance archaeologists working for the government and the universities get a fixed remuneration which is usually quite high.
The students who get a job in the tourism industry get a salary which is usually dependent upon different local factors. Same is the case with freelance archaeologists who are hired by private companies.
The topmost earning students in this field are those few who get a chance to feature themselves regularly on television or write some books.
Salary of Archaeologist
| | | |
| --- | --- | --- |
| Job Profile | Starting to Mid Level Salary per Month (in INR) | Senior Level Salary per Month (In INR) |
| Archaeologists (Government) | Rs. 30,000 to 45,000 | Rs. 80,000+ |
| Lecturer | Rs. 21,000 to 33,000 | Rs. 50,000+ |
| Documentation Specialist | Rs. 22,000 to 30,000 | Rs. 45,000+ |
| Palaeontologist | Rs. 30,000 to 55,000 | Rs. 80,000+ |
| Assistant Archaeologist | Rs. 15,000 to 30,000 | Rs. 50,000+ |
| Museum/ Gallery Officer or Curator | Rs. 12,500 to 30,000 | Rs. 45,000+ |
***Above salary figures of Archaeologist are an estimate and may vary from individual to individual and company to company.
A variety of colleges and universities provide different short and long duration courses in various disciplines of archaeology. A student needs to be aware of announcement of such courses. We wish you have a great career in Archaeology.
Also read here career guide on various field and courses.
Thank you for reading article on career in archaeology, Further if you have any questions, please do comment below.