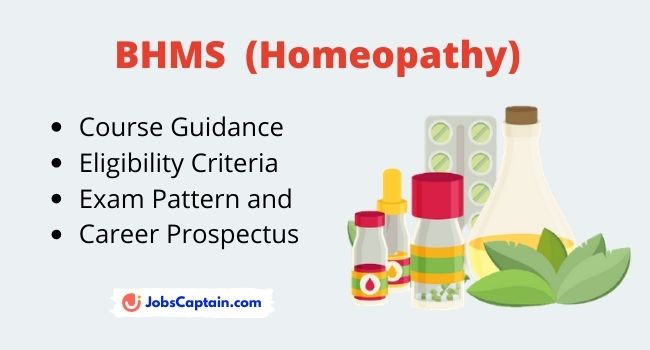 For last few years, traditional medicine fields such as Ayurveda, Homeopathy and Unani have earned a very high reputation worldwide.
Considering this, a huge number of colleges and universities are now offering numerous courses in this field.
Homeopathy in India
---
Just have a glimpse over the status of homeopathy in India; let's consider some statistics. Currently, you can find about 188+ homeopathic colleges in which 35 are government owned while the rest colleges are managed by private sector.
In addition to this, it is also a point worthy of attention that homeopathy has acquired third place as a healing method after Allopathic and Ayurveda.
According to estimation, the number of medical practitioners in homeopathy in India is approximately quarter million and surprisingly, every year this number is on increase as around 20,000 new homeopaths are joining this field.
The status of homeopathy in India is equivalent to conventional medicine.
Homeopath Course
---
One can get admission into Bachelor of Homeopathic Medicine and Surgery course which is offered by about 118 colleges affiliated to various universities.
Similar to all other medical courses, one has to pass All India Entrance Examination (AIEE) to get admission into this course.
However, CCIM (Central Council of Indian Medicine) has asked state governments to conduct a separate entrance exams for these Indian Traditional Medicine courses from the year 2020-21.
It is not a tough task to find the names of institutes or colleges degree in homeopath. Just a bit of online research will tell you the names of numerous colleges which offer degree in homeopath.
Let's read BHMS Course Highlights:
| | |
| --- | --- |
| Course Level | Undergraduate |
| Duration | 5½ years and Internship 6 month |
| Full Form | Bachelor of Homeopathic Medicine and Surgery |
| Examination Type | Semester system |
| Eligibility | 10+2 level with 50% marks |
| Admission Process | Entrance Exam followed by Group Discussion and Personal Interview |
| Course delivery method | Lectures, Industrial Training, Project |
Eligibility for BHMS Entrance Exam (Homeopathy)
---
 You must have passed 10+2 or equivalent level exam from an affiliated institution or board.
 You must have Physics, Chemistry and English as compulsory subjects and biology as optional.
 If you are looking for post graduation course, then you need to have BHMS degree.
 Minimum Marks Required (Aggregate): 50% to 60%, depends upon the college to college.
Duration of BHMS (Homeopathy)
---
The duration of BHMS is five and half years similar to any other medical course in which one year of internship is included, while the post graduate course is of three years.
Exam Pattern
---
Similar to most of other entrance exam, here too you have to answer objective type question from Physics, Chemistry, Mathematics and Biology.
| | | | | |
| --- | --- | --- | --- | --- |
| Date to be Conducted | No of Questions | Question Type | Marking Scheme | Duration of Examination |
| 13th September 2020 | 180 | MCQ | +4: Correct -1: Incorrect | 3 Hours |
[
Note:
Exam pattern may be change in year 2021.]
Career Prospectus in Homeopathy
---
You have numerous job opportunities as a homeopathic practitioner in India and aboard as well.
You can apply for the job of a medical officer or doctor at any government or private homeopathic medical centers. If you want to work as faculty in medical colleges or institutions than you can do.
In addition to this, you can open your own a retail shop of homeopathy medicines. If you are interested in research work then you can link yourself with industries doing researches in the filed of homeopathy.
In the end, demand for homeopathic practitioners is on high and one can expect more progress in this field in future too. Keep in mind, a homeopath is capable of treating numerous minor to major health problems.
Thank you for reading our expert course guidance on BHMS Course, Eligibility Criteria & Entrance Exam, Career Prospects etc.
If you have still any questions, please do comment below.