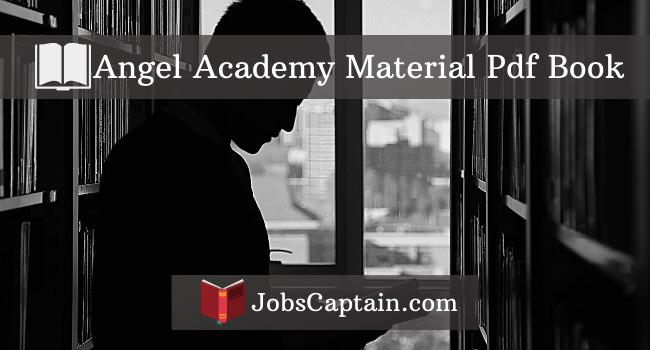 Angel Academy offers a wide range of study material pdf in Gujarati to help candidates for all competitive exams. They focused on the clarity of every concept to every individual student and provided regular mock tests based on the latest exam pattern.
They help you to prepare yourself mentally to sit for the exam. Angel Academy is located in Gandhinagar, Gujarat. Angel Academy provide Quality study material prepared by a subject expert.
Angel Academy is the best class for all Gujarat govt jobs plus, they also provide coaching for Talati, Bin Sachivalay, GPSC, CGL, TET TAT, Bank and Railway competition exams.
Angel Academy PDF Books
Angel Academy Gandhinagar Study Material and Books are available in pdf for free to download here.
1. GK Books
2. Maths and Reasoning
3. Grammar Books by Angel Academy
These all materials are most important for GPSC, Talati, Bin Sachivaly Clerk, Police Constable, Forest, TET Exam, GPSC exams and much more competitive exams of Gujarat State.
This is one of the study materials designed to assist candidates with their exam preparation. However, They work to identify the strengths and weaknesses of each student and motivate them to achieve their goals.
Institute wise books for Gujarat Sarkari Exam
In conclusion, The main objective of this academy is Knowledge and Strategy Solutions for candidates on various vacancies to meet the Gujarat govt exam.
Please write in comment, if you want more study material related to Angel Academy or any other.