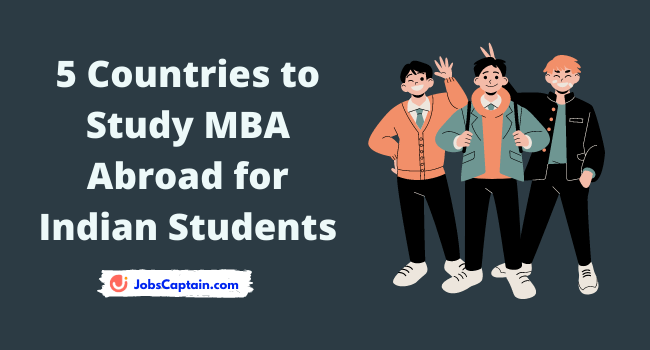 MBA is one of the demanding courses in today's life. Before applying to the course, one must be aware of selecting the best B-School keeping in mind that it is also one of the factors for the future career. If one will choose best B-School, he/she can get a chance to work in the top companies with good package through the institute placements.
Nowadays top B-Schools are tied up with top notch companies for the placements of the students after completion of the course.
By pursuing MBA abroad, one can get better work experience, good practical knowledge and many more. One of the most important advantage is, Students have the option to get the resident ship in the countries like Australia, Canada etc. This is one of the opportunities for the students who study in abroad for a long time.
Here is the list of the top 5 international education places in abroad which will fulfill the dreams of the students who wish to study MBA in abroad.
1. United Kingdom
The United Kingdom is one of the dream places for Indian students to study higher education abroad. It is one of the most popular study destinations in Europe.
London is one of the world's leading finance and banking centers and other regions of the UK have excellent opportunities in the services industry.
This reveals the reputation of the top B-Schools in UK for the academic approach for the job opportunities of the students in the top companies with good packages.
Most of the Indian students prefer UK because there is a much Indian population which helps them to survive easily with similar background.
Top B-Schools in UK
Lancaster University Management School
University of Edinburgh Management School
Cranfield School of Management
London Business School
Imperial College London
Manchester Business School – The University of Manchester
University of Strathclyde – Strathclyde Business School
London School of Economics & Political Science
University of Cambridge – Judge Business School
The University of Warwick – Warwick Business School
University of Oxford – Said Business School
2. United States of America
US is one of the most popular places for business schools which is having the number of high-status B-Schools.
The advantage of studying MBA in USA with top notch institutes, one will get strong infrastructural support, good internships, and exposure to the latest technology.
Students will pursue internships in top companies in the USA will help an individual to become a good business executive.
To get into US B-schools, the quality of work experience is given a little preference over the academic record.
Applicants should clear the GMAT and English proficiency tests like TOEFL and IELTS with an overall band score of 7.0 with individual module score of 6.0 in each to get a chance to study MBA.
Top B-Schools in USA
Kellogg School of Management, Northwestern University
Stanford Graduate School of Business
Harvard Business School
Booth School of Business, University of Chicago
The Wharton School of the University of Pennsylvania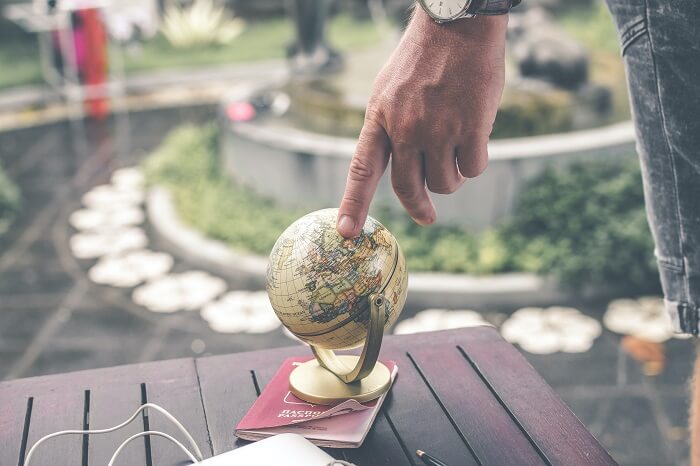 3. Singapore
Singapore is one of the safest place for students because the government of Singapore's best non-tolerance policy towards drug abuse and ragging on campus.
We know that Singapore is becoming the best place for foreign education in the Asia Pacific region. The overall expenses in most of the educational institutes will range from 12 to 15 lakh.
One advantage of studying in Singapore is, Students can also go to work for 16hrs per week which supports them economically.
Top B-Schools in Singapore
JE Educational College
NUS Business School
NANYANG Business School
University of Liverpool
INSEAD Singapore
4. Canada
Canada is one of the top place for Indian Students to study MBA. It is one of the preferred top place by International students to study MBA.
Canada is called the land of opportunities as its economy is thriving with major industries such as oil & gas, mining, manufacturing, agriculture and forestry.
Students will get the job easily, that is what makes this place attractive to Study and for Jobs.
One of the important advantage is one can get easy immigration for students looking for permanent residence abroad.
Top B-Schools in Canada
University of New Brunswick
University of Toronto – Rotman's School
Richard Ivey School of Business, Queen's University, Kingston, Ontario, Canada
University of Alberta's Business School
York University Schulich's Business School
McGill University's Desautel's School
5. Australia
Australia is another popular study hub for Indian students which offer high quality education opportunities.
One of the advantages is, the climate in Australia is similar to India which helps the student to adjust quickly and low academic fee structure in the Institutes.
If one should get into the top institutes in Australia for MBA course, applicants must clear tests like GMAT, IELTS/TOEFL. Cut off marks would be 550+ for GMAT, for IELTS 6.5 overall with not less than 6.0 in any, and TOEFL would be above 90.
In Australia, Students intake will happen twice a year. Once in September and the other in January. Indian students are preferred to join in September.
Top B-Schools in Australia
Sydney Business School (SBS), University of Wollongong
Faculty of Business and Economics, Monash University
Melbourne Business School, University of Melbourne
Curtin Business School
Macquarie Graduate School of Management (MGSM), Macquarie University
Faculty of Business – Queensland University of Technology
Australian Graduate School of Management (AGSM), University of New South Wales
Thank you for reading. We hope the above article will help to decide your country for study MBA abroad in the year 2022. Furthermore, if you have still any questions then do comment below.