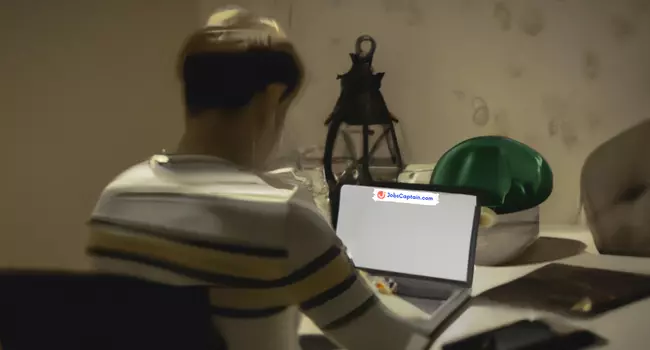 Working from home has become increasingly popular in recent years, with more and more people finding that it offers them a number of advantages. Perhaps the most significant benefit is the ability to achieve a better work/life balance. When you are not tied to a physical office, you can create your own schedule and work around the other commitments in your life. This can lead to improved productivity as well as decreased stress levels.
Another key advantage of working from home is that it can save you a significant amount of money. There are no commuting costs or expensive office lunches to worry about. You also have more control over your environment, which can help you create a space that is conducive to concentration and productivity.
In addition, working from home gives you greater flexibility when it comes to managing your time. If you need to take a break for personal reasons, it is much easier to do so when you are not chained to a desk in an office. And if you find yourself with some extra time on your hands, you can use it to get ahead on projects or even take on some additional work if desired.
Of course, there are also some potential drawbacks associated with working from home that should be considered before making the switch. These include isolation from colleagues, distractions from family members or roommates, and difficulty "switching off" at the end of the day. However, these challenges can often be overcome by being proactive and intentional about creating opportunities for social interaction and down-time outside of work hours.
Suggest: Best Career Options Work From Home
Overall, working from home provides many benefits that make it an appealing option for those who are looking for greater flexibility and autonomy in their careers.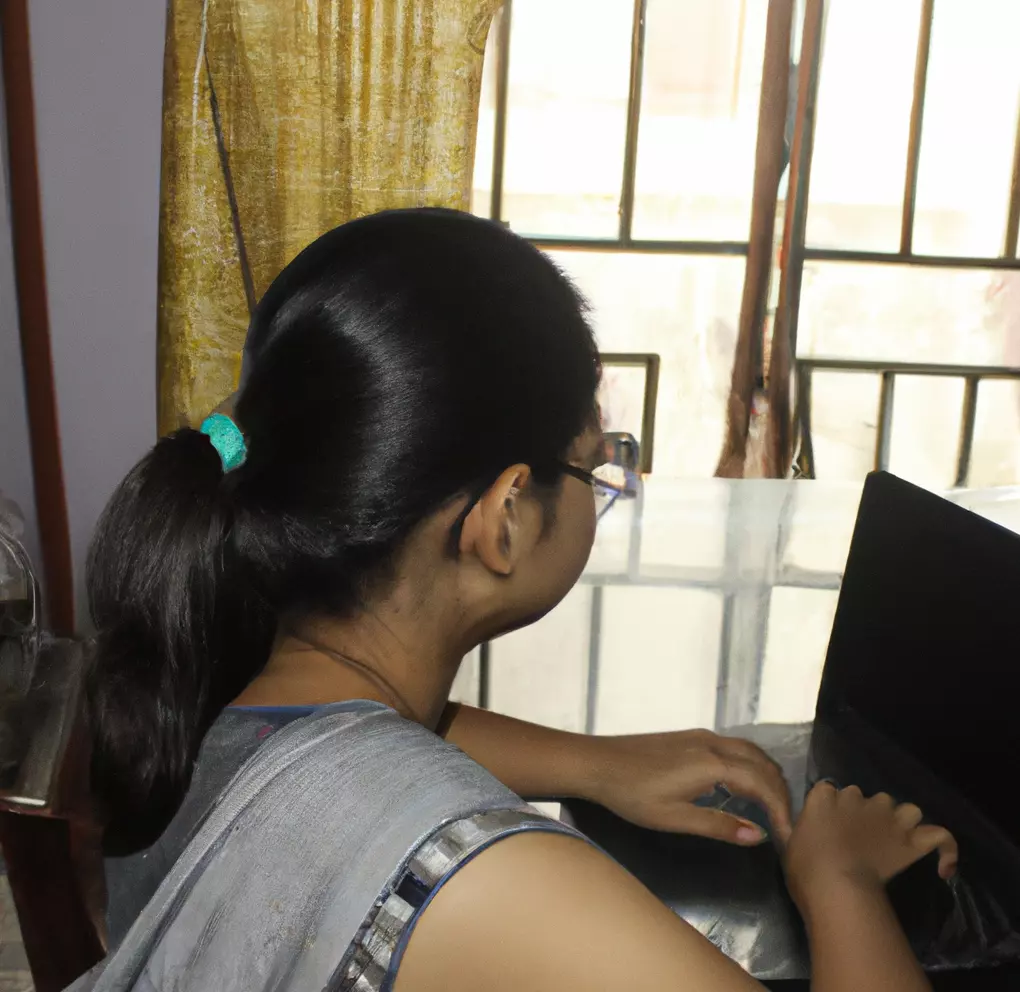 Best Platforms That Allow Working From Home
It's no secret that Amazon is a giant in the publishing industry. But, did you know that they also offer a self-publishing platform called Kindle Direct Publishing (KDP)? KDP is a great option for authors who want to have more control over their work and be able to reach a wider audience of readers.
If you're thinking about working with KDP, here's everything you need to know about the process.
First, you'll need to create an account on the KDP website. From there, you can upload your book files and fill out some basic information about your book. Once that's all set up, you can start promoting your book!
There are a few different ways to promote your book on KDP. One way is through Amazon's own marketing tools, which include things like Kindle Countdown Deals and Free Book Promotions. You can also promote your book through social media and other online channels. And of course, don't forget about good old-fashioned word-of-mouth advertising!
When it comes time to price your book, you have a lot of flexibility on KDP. You can choose to price your book at whatever you think is fair, or you can use one of Amazon's pricing tiers (which range from $2.99 to $9.99).
Keep in mind that books priced at $2.99 or lower will earn 70% royalties, while books priced at $9.99 or higher will earn 35% royalties. So, it's up to you to decide what pricing makes the most sense for your particular book.
Once your book is published on KDP, anyone in the world will be able to buy and read it! That's pretty amazing when you think about it – thanks to technology, anyone with an internet connection can now be reached as a potential reader.
Of course, this also means that competition among authors is fierce; but don't let that discourage you from putting your best foot forward and writing the best book possible!
Freelancing through Fiverr can be a great way to make some extra money on the side. It can also be a full-time job, if you're willing to put in the work. Here are some things you should know about freelancing through Fiverr.
What is Fiverr?
Fiverr is an online marketplace where freelancers can offer their services for "gigs" starting at $5. Buyers can browse through the available gigs and purchase the ones they want. Once a gig is purchased, the buyer and seller communicate through Fiverr's messaging system to work out the details of the project. Once the project is completed, the buyer leaves a review for the seller.
What kinds of gigs can I find on Fiverr?
Just about anything! Some popular categories include writing, graphic design, video editing, and programming. But there are also less traditional gigs like astrology readings, pet sitting, and voiceovers. If you can think of it, chances are someone has offered it as a gig on Fiverr!
How do I get started?
Registering for an account on Fiverr is free and only takes a few minutes. Once you have an account, you can start browsing through gigs or creating your own gig listings. When creating your listings, be sure to include clear descriptions and pictures so buyers know exactly what they're getting when they purchase your gig.
You should also set realistic expectations for delivery time and revisions so there are no surprises once a gig is purchased. And most importantly – don't forget to include that all-important $5 price tag! Once you start getting orders, be sure to deliver high-quality work so you can get positive reviews from buyers which will help attract more business in the future.
Upwork is a great platform for freelancers who are looking to get started in the online world of work. It provides an easy way to connect with clients and build a portfolio of work. For many freelancers, Upwork is a great starting point that can lead to long-term success in the online workplace.
The first step to getting started on Upwork is creating a strong profile. This means filling out your skills, experience, education, and other relevant information. You will also want to upload samples of your work so that potential clients can see what you are capable of. Once your profile is complete, you can start bidding on jobs that interest you.
When bidding on jobs, it is important to remember that clients are looking for quality over quantity. This means that you should take your time when crafting your proposal so that it accurately reflects your skills and abilities. If you win the job, be sure to deliver high-quality work so that the client is satisfied and leaves a positive review.
One of the great things about working as a freelancer on Upwork is that you have the freedom to set your own hours and work from anywhere in the world. This flexibility can be especially beneficial if you have other commitments such as school or family obligations. However, it is important to keep in mind that most clients expect timely communication and quick turnaround times for projects.
Overall, working as a freelancer on Upwork can be a great way to get started in the online workplace. By taking some time to create a strong profile and bid on quality jobs, you can build up a good reputation and eventually land long-term clients.
Toptal is a global network of top talent in business, design, and technology that enables companies to scale their teams by hiring freelancers on demand. With over 18,000 members in 130 countries, Toptal is one of the largest and most exclusive communities of elite freelancers in the world.
As a Toptal freelancer, you can work with some of the world's leading companies and startups on a variety of projects, ranging from short-term tasks to long-term engagements. In addition to being able to work with some of the best companies in your field, you'll also enjoy the flexibility and freedom that comes with being your own boss.
If you're looking for an opportunity to work with the world's top businesses on interesting projects while enjoying the freedom and flexibility of working as a freelancer, then Toptal is the place for you.
Truelancer is one of the most popular freelancing platforms available today. It offers a wide range of services to its users, including job postings, portfolios, and contact information for freelancers. The site has been operational since 2010 and is headquartered in India. Truelancer has a strong presence in South Asia, but also caters to clients from all over the world.
The platform allows businesses to post projects/jobs that they need completed, as well as browse through the profiles of individual freelancers to find the perfect match for their projects. Once a business finds a suitable freelancer (or group of freelancers), they can send them an offer outlining the scope of work and agreed-upon compensation. If both parties agree to the terms, then the work can begin!
One of the great things about Truelancer is that it offers protection for both businesses and freelancers.
For businesses, there is an escrow system in place so that payments are only released once work is completed and approved by the client. This protects businesses from paying for subpar work or not receiving any work at all if a freelancer flakes out mid-project.
And for freelancers, milestone payments can be set up so that they receive partial payment as they complete different stages/deliverables of a project – this ensures that they don't get stiffed on their entire fee if a client decides not to continue working with them after seeing some initial results.
If you're looking for an affordable way to get quality freelance work done, then Truelancer is definitely worth checking out!
Here's a look at 3 of the most common freelance jobs out there according to Job.Guide.
1. Social Media Manager
As a social media manager, you would be responsible for creating and managing an organisation's social media presence. This would involve tasks such as creating content, scheduling posts, responding to comments and queries, and monitoring analytics. To succeed in this role, you need to have excellent writing skills and a good understanding of how social media works. You also need to be able to work quickly and efficiently under pressure.
2. Web Developer
If you're experienced in web development, then you could use your skills to secure freelancing work developing websites for clients. This could involve anything from building simple WordPress sites to complex eCommerce platforms. To succeed in this role, you need to have a strong technical understanding of web development technologies and trends. You also need good project management skills so that you can deliver projects on time and within budget.
3. Graphic Designer
Graphic designers are responsible for creating visual designs for clients, which could include anything from website layouts and logos to the product packaging and marketing materials. To succeed in this role, you need an exceptional creative flair and an eye for detail. You also need a good working knowledge of industry-standard design software such as Adobe Photoshop or Illustrator.