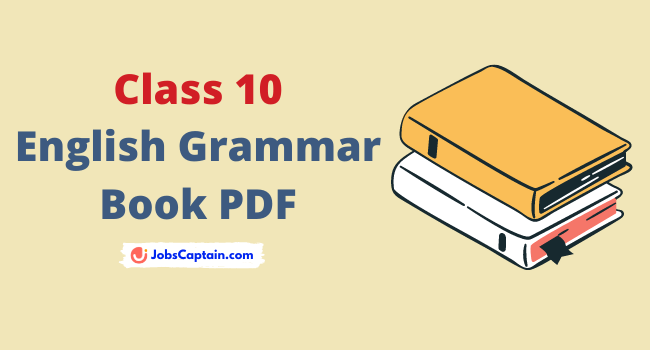 In this post, we provided the best free 10th Class English grammar books that you can simply download and read by yourself & start learning now!
This English grammar book covers important topics of 10th Class. Class 10 English grammar complete material prepared by English subject experts for 2022 board exams as per CBSE (NCERT) guidelines.
Let's read the basic information and go ahead.
| | |
| --- | --- |
| Book Name | English Grammar Book PDF |
| Class | 10th Std. (Class X) |
| Education Board | NCERT and CBSE |
| Language | English and Hindi |
Book Content
The book is divided into two parts comprising of
Part I – Grammar
Tenses
Modals
Active and Passive Voice
Subject-Verb Concord
Direct and Indirect Speech
Clauses
Determiners
Prepositions
Part II – Integrated Grammar for Practice
Gap Filling
Editing
Omission
Sentence Reordering
Sentence Transformation
10th Class English Grammar Books
---
These books include detailed grammar explanations, question answers and workbook solutions. Let's download 10th class English grammar books pdf.
Handwritten Notes
Class 10 English Grammar Notes PDF [Best Handwritten Notes] – Download
class 10 English grammar notes in Hindi – Open PDF
Thank you for downloading 10th Class English Grammar Book.
English Grammar Books
We hope the above English Grammar books will help you in your 10th Class examination.