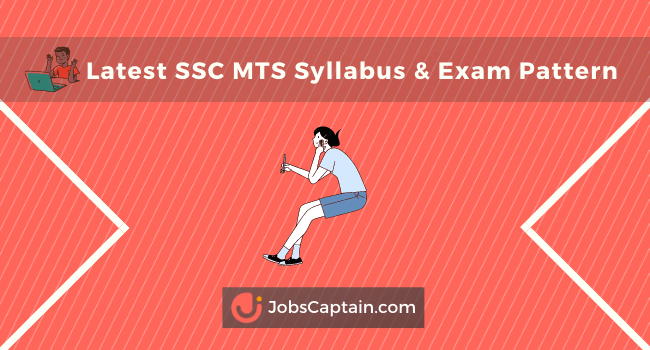 Applied for SSC MTS 2021 Exam? An expected No. of 90 lakh+ candidates will appear for the exam. For you, here is the Detailed Syllabus and Pattern for SSC MTS Exam 2021.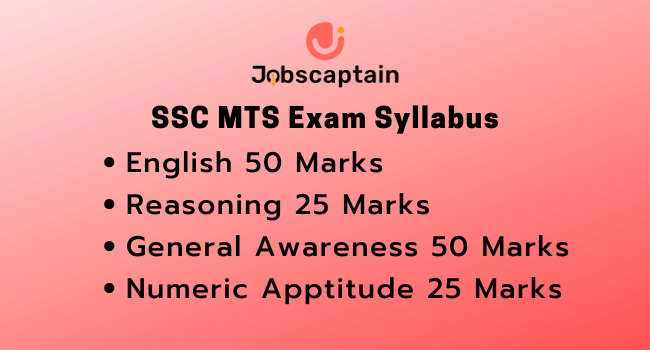 MTS Exam is blessing for those, who are looking for Government Jobs after Matric. Yes, there is an exam, conducted by SSC, that enable you to get Government Jobs right after 10th Class. SSC conducts this exam once in a year. The timetable for the conduct of SSC MTS Exam, is given in advance by SSC through its Exam Calendar.
If, you are looking for SSC MTS Exam Dates 2021, then we would like to inform you that SSC MTS Notification 2021 will announce.
SSC MTS gets an exceptional response from the candidates, and it is expected that over 90 lakhs candidates may appear for this exam. This shows the immense popularity of SSC MTS Exam. Now, the Question, How much are you're Prepared for this Exam? What is the Syllabus for SSC MTS Exam and Which Books, you need for the preparation of this Exam.
If, you are looking for SSC MTS 2021 Syllabus and Exam Pattern PDF, then you are on the right page, as here, we will discuss each and everything, regarding the SSC MTS Syllabus and Exam Pattern. We will also elaborate the Syllabus, so that you understand, what you actually need to study for this exam.
SSC MTS Syllabus and Exam Pattern
Before, we discuss the Syllabus and Exam pattern of MTS 2021 Exam, we need to discuss the Selection process and Scheme of Examination.
As per the information, given in the Notification, following is the Scheme of MTS Exam
An Objective Paper of 150 Marks having Duration of 2 hours
Descriptive Paper of 50 marking having Duration of 30 minutes
Paper-1 (Objective Paper):
All, those who have applied for SSC MTS Exam, will have to appear in the Objective Paper, comprising of 150 Questions, carrying 150 marks, with composite time of 2 hours,
Here is the Scheme of SSC MTS Paper-1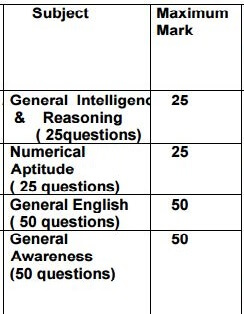 Note:
Paper-1 will be set both in Hindi and English.  SSC reserves the right to introduce the Questions in Paper from Regional Languages too.
There is a negative marking of 0.25 for every incorrect answer in Paper-1. So be very careful, while writing the answers.
Paper-2 (Descriptive Paper):
Those who qualify the Paper-1 as per the cut off marks fixed by SSC will have to appear in the Descriptive Paper, comprising of Short Essay / Letter in English Language or any other language as mentioned in the 8th Schedule of Constitution.
Paper-2 carries weightage of 50 marks having 30 minutes of Exam duration.
Note
1) Paper-2 is of qualifying nature and is designed to check the writing ability of candidates.
2) Paper-2 will be only for those, who qualify the paper-1, as per the cut off marks specified by commission. The Date of Paper-2 will be communicated to candidates, after the announcement of results of Paper-1
Detailed Syllabus of SSC MTS 2021 Exam
Till, now, you have learnt about the Scheme and Pattern of SSC MTS Exam, now we will discuss the Detailed Syllabus of MTS 2020 Exam.
If you have appeared for other SSC Exams Like SSC CHSL OR SSC CGL Exam, then this syllabus will be much easier for your, as SSC CHSL and SSC CGL has higher difficulty level and those who have appeared in these exam, may find, MTS Syllabus much easier.
It is worth mentioning here that SSC MTS Syllabus is almost same as SSC CGL Syllabus, but only difference is in Difficulty level and Marks Distribution. While CGL Syllabus has higher difficulty level and MTS has moderate difficulty level.
SSC CGL Question Paper is designed to check the aptitude of Graduates, while MTS Paper is for Matriculates.
1) General Intelligence:
This is reasoning and Questions from this section, will be from Non-verbal reasoning, considering the functions, associated to the post. This test is designed in a way to check the candidate's ability to deal with abstract ideas, Symbols and their relationship, computation etc.
This section comprising of 25 Questions, carrying 25 marks
here is the detailed Syllabus of General Intelligence section.

2) Numerical Aptitude:
As the name specified, Numerical Aptitude is Math's. Or we can say that it is Basic maths. Questions in this section, will be of Matric Level only. This section has 25 Questions carrying 25 mark
here is the detailed Syllabus of Numerical Aptitude section

3) English Language:
In this section, there will be 50 Questions of English Grammar exercises, carrying 1 mark each. Questions in this section comprises of
Vocabulary
Basics of English Language
Grammar
Sentence Structure
Synonyms / Antonyms etc.
4) General Awareness:
This is General Knowledge and its includes Questions, both from Static & Dynamic GK and Current Affairs. Well there is nothing as such defined for the General Awareness section. But for SSC MTS Exam. SSC had specified the Syllabus for General Awareness section.
Checkout here best Geography Notes PDF  for SSC MTS
This section has 50 Questions, comprising of  50 marks, with each question carries 1 mark.
Moreover, All kinds of important Pdf notes and around 10,00,000 questions and complete General Knowledge Material can be found here. Subject wise Download Links for Handwritten Class Notes and Quizzes in Hindi and English.
Subject Wise Study Notes and Quizzes 
| | |
| --- | --- |
| Computer Awareness Notes – Open | General Hindi Notes – Open |
| Reasoning Notes – Open | English Grammar Notes – Open |
| Maths Notes – Open | Economics Notes – Open |
| General Science Notes – Open | Indian Polity Notes – Open |
| History Notes – Open | Today History in Hindi – Open |
| Environment GK Notes – Open | Banking GK in Hindi – Click |
| Geography Notes – Open | Computer Gk in Hindi – Open |
| JEE and NEET Notes – Open | Class 11 & 12 Science – Open |
| English Grammar Quizzes – Play Now | General Knowledge Quiz – Play Now |
If, you have any question, regarding the Syllabus and Exam Pattern of MTS Exam, you can ask us in the comments section below.