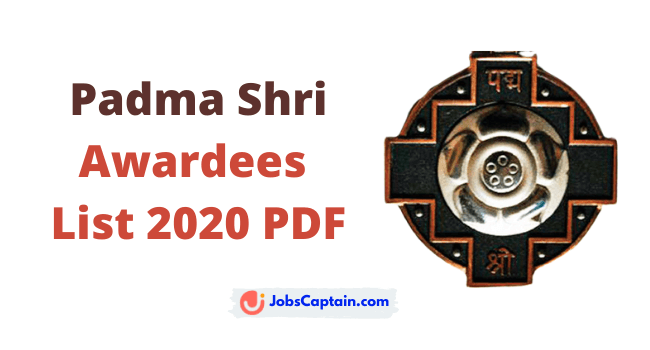 Who received Padma Shri in 2020? Do you want the complete list of the Padma Shri Award Winner List?
Here we provide you complete PDF e-book of the PADMA SHRI Award Winner list of 2020. 'Padma Shri' is given for distinguished service in any field like art, literature and education, social work, sports, medicine, etc.
Check out the complete list of Padma Shri awards 2020 by downloading the below PDF:
List of Padma Shri Awardees 2020
PADMA SHRI 2020-21 Complete List with details – Download
The Padma Awards are the highest civilian honours in India announced annually on the occasion of Republic Day every year.
Thank you for reading Padma Awardees 2020 list PDF.