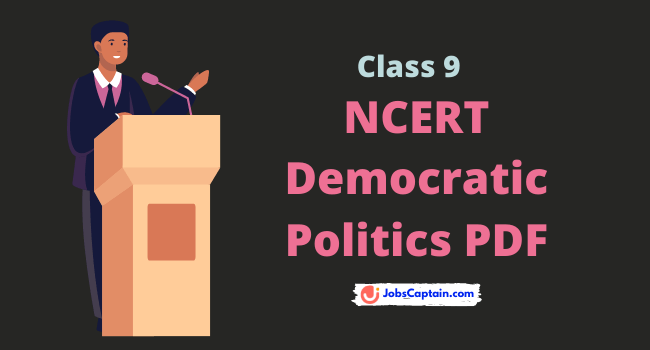 Download CBSE Political Science (Civics) textbook Democratic Politics I for class 9. You can direct download these Civics full PDF Books or chapters with just one click.
Students can also download NCERT Solution PDF for Democratic Politics subject to prepare for their forthcoming exams.
Democratic Politics Class 9 PDF
Download Textbook in Political Science PDF for Class IX.
NCERT Textbook for CBSE Class 9 Civics PDF in Hindi
Free Download NCERT Political Science Class 9 PDF books in Hindi.
Thank you for downloading NCERT democratic politics class 9 pdf in English and Hindi.