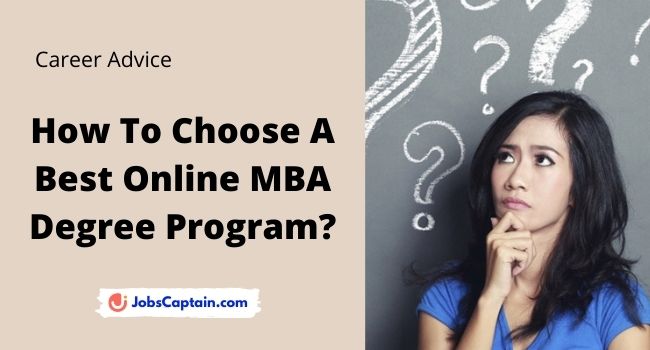 Nowadays, several Online MBA degrees are available on the Internet and students are spoilt for choice. But how does a student evaluate and decide on an online MBA (Master of Business Administration) degree is the best option for them?

Criteria For Choosing An Online MBA Program
---
There are many criteria for choosing an online MBA program and we shall discuss some of them below:
The Reputation Of The Institute
It is very important not to get an online MBA degree from any unknown online university. If possible, look at online MBA degree's only from colleges that offer full-time MBA degrees.
This way, it will be easier to evaluate the college. If a college offers only online MBA (Master of Business Administration) degrees and not full-time degrees, then you must check whether it is affiliated to a university and authorized to run this program or not.
The Syllabus
Just because it is an online MBA degree, it doesn't mean that you should not get a good education. Compare the curriculum of the online MBA degree with that of the university's full-time program.
The Faculty-Student Interaction
Some online MBA degree institutes just send you the course material and tests whereas others offer a chat facility with faculty and the best ones offer video streaming lectures, chats, webinars and other modes of online interaction.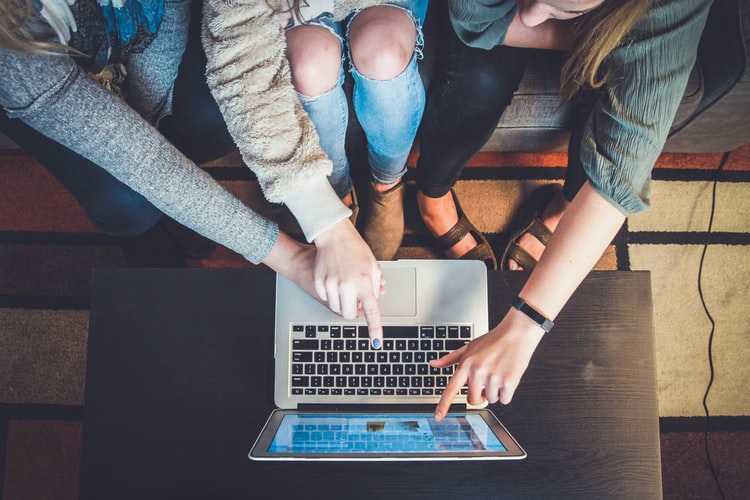 Look for the maximum points of interaction between faculty & student. Also make sure that if you need help or guidance, a faculty member is available for you to contact.
Contact Sessions
Though the degree may be an online one, you should have the option of attending live lectures and meetings with the faculty once in every 3-6 months. This is also an opportunity to meet other students and get to know them.
Alumni
Contact old students of the online MBA degree program at the college you plan to attend and see what they have to say about the college.
You are ultimately taking an MBA to further your career prospects and if your online MBA degree is seen as useless, then it could be a waste of your time or money. Check the references carefully before you pay any fees or deposits.
These all are basic criteria for choosing An online MBA program.

General Advice:
---
Finally, here we are given some general advice:
An online MBA degree can be a rewarding and enriching step on the corporate ladder.
Making the right choice of college and program for your online MBA degree can make all the difference between it being a great step or a small step on your way to success.
Evaluate all your options wisely, talk to as many people as you can.
Online MBA degrees can help you get a qualification while you have a full-time job or home responsibilities during the day. But they still require study and hard work if you want to gain an education from it.
While choosing an online MBA (Master of Business Administration) degree, also take a look at the specialization that is right for your career path and where you want to go in the future. The right choice of specialization can also help you change your career path.
Thank you for reading career advice article on "How to choose a best Online MBA Degree Program".
If you want to give any suggestion based on your experience or do you have any query related to online MBA Degree Program, then please do comment below.