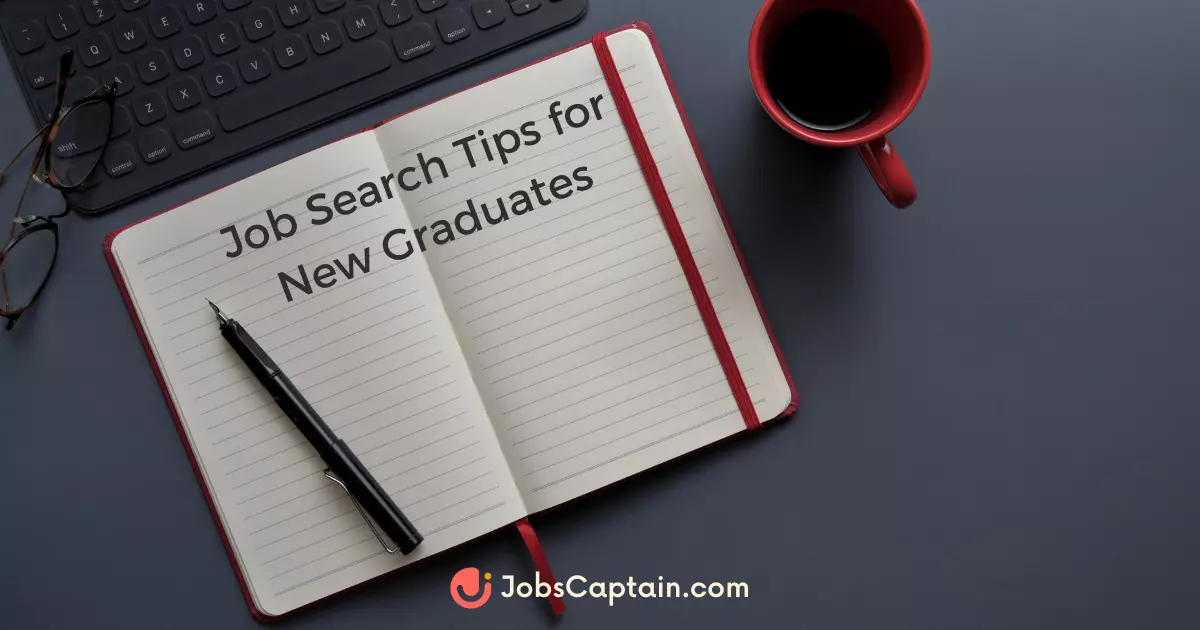 College graduation is exciting and terrifying, all at the same time. You've worked hard to get your degree and you're ready to start your career, but at the same time, it's time to find a job and enter the real world. Without the right preparation, it can be hard to go from college graduate to new hire.
Common Struggles for New Graduates and How to Conquer Them
One of the main problems with getting a job after graduation is that you may not have a lot of work experience. If you were prepared enough to volunteer or complete an internship while earning your degree, that will help you get a job. If not, it's time to wow the recruiter with your life experiences and education.
Also Read: Career Options for Girls After Graduation
In your resume, show potential employers how your life experiences have shaped you and made you an ideal candidate. Show empathy, fortitude, ambition and determination by focusing on the things you've experienced throughout your life. Here are some concrete examples:
If someone you love died, highlight how that gave you empathy for others in similar situations and how it forced you to push through grief and learn to manage your emotions in difficult situations.
If you struggled with a class in college, use that experience to showcase your determination and hard work in understanding things that take time to learn.
If you have a learning disability or other cognitive setback, show how you used that situation to define alternative ways to learn, and how you learned how to think outside the box.
Another common struggle that new graduates find is that their network is very small. Networking is a huge part of your career, and knowing the right person often allows you to get your foot in the door. In today's world where many people work remotely, it can be even harder to meet people in your industry.
Take advantage of every opportunity where you can network. Participate in local conferences, join professional organizations attend their seminars and meetings, and look through sites like LinkedIn to make connections with those in your industry. Introduce yourself online and develop a relationship. It takes time to develop professional respect, so don't be discouraged if this process seems to take longer than you'd like.
Simple Ways to Improve Your Chances
To improve your chances of getting a job, we have a few simple tips.
Clean Up Your Social Media
As you work with a resume creator to design a document to catch the eye of those recruiting, consider the information you put out there. Anything you put on your resume is viewable by those in the company once you submit it. Many people use social media to blow off steam and weigh in on controversial topics.
Clean up any personal social media profiles that a recruiter could find with a simple search. Tighten up your security settings and remember that once something is on the internet, it's never really gone. If you haven't yet, set up a professional profile on LinkedIn, and use it only for networking and work-related conversations.
Focus Your Search
Hopefully, you have an idea of which companies you want to work for before you leave college. While it can be beneficial to apply to many jobs, try first to really focus your efforts on the ones you want. Change your resume to match the job description every time you submit one and do your research on the company.
If your focus is only on a few companies, you can really delve into their culture and long-term goals. For your first round, pick five companies you want to work for. Check their job descriptions and find keywords to use in your resume. Scour their website to see what their values and goals are. Clean your resume up to highlight the skills and experience they want in a candidate.
Once you've put extensive effort into the first five, you can expand and start sending your resume out, but you still want to adjust it for each job you apply for.
Be Ready For an Interview
If you're lucky enough to get through the applicant tracking systems and the narrowing down process, it's now time for several rounds of interviews. Be prepared for those before you get the call for them.
In most cases, you'll meet first with recruiters or company personnel who handle hiring. This may be a remote interview, so make sure you are set up for success with audio and video that work from the beginning. Practice with someone to get constructive feedback.
If you pass the first interview, they may call you in to meet at the office. In this case, what you wear and how you present yourself is important. Body language matters, so maintain eye contact, use your hands while speaking and lean forward when the interviewer is talking to show interest. Because you don't have a lot of work experience right out of school, this is your chance to dazzle them with your personality, ambition and ability to adapt to any job.
Follow-up
Interview etiquette says that you should send a follow-up email thanking those who met with you. Remember that these people often fill more than one role at a company, and they manage everyday tasks on top of hiring. They may be slow or forget to get back to you after an interview. Make sure you stay visible to them without overdoing it. Feel free to request a timeline about the hiring process Not only does this help you schedule your job searches, but it also gives you an idea of when it's appropriate to follow up.
Don't Let Your Lack of Work Experience Deter You
Finding a job right out of school can be tough, and you may have to settle for something less than your dream job to get your foot in the door of a company. Stay positive, don't be afraid to step out of your comfort zone, and remain organized in your efforts. Every day, set aside time to work on applying for jobs or following up. Eventually, you'll find the right connection.