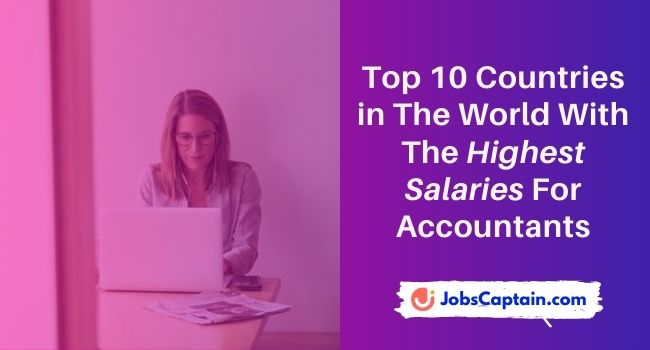 The accounting profession is definitely not one of the sexiest jobs in the world, however, it's one of the most lucrative careers.
For those who sleep and dream numbers and all things analytical, becoming an accountant seems like a great career choice and a dream come true.
With globalization, it is now possible for one to ply his/her accounting profession trade from any corner of the world.
We've put together for you, courtesy of salary data information for the year 2020 from worldsalaries.org, a list of the top 10 countries in the world with the highest salaries for accountants to help you out just in case you are planning to pursue your career aspirations as a global citizen.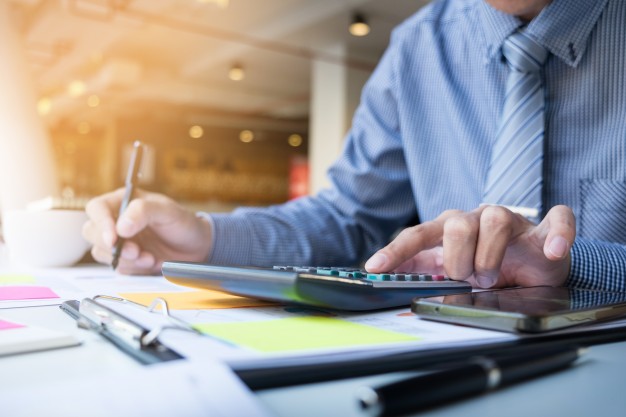 So, where are accountants most in-demand and how much can they potentially earn there?
#1. Peru
---
⇒ Average Salary: $ 48,500
Accountants in Peru are the highest paid in the world.
The minimum level of education required to become an accountant in Peru is a diploma recognised by the Asamblea Nacional de Rectores. You will then need to become licensed with 1 of the 25 regional accounting bodies. There is also an express route that allows accountants from other countries to practice in the country temporarily for short assignments.
#2. Brazil
---
⇒ Average Salary: $ 47, 312
Brazil is the second best country in the world for accountants in terms of salary, which is probably why there are over 500,000 accountants in the country – 140,000 of which are based in São Paulo alone. Before you start making plans about immigrating to Brazil, though, there are some things you need to know beforehand about pursuing a career as an accountant there.
There are some restrictions on foreign accountants, who are only allowed to work as consultants and have to register with the Conselho Federal De Contabilidade (CFC). Registration is valid for three years.
#3. South Korea
---
⇒ Average Salary: $ 45,000
South Korea is the only Asian country to appear on the list, making the Top 3.
To qualify as a certified public accountant in South Korea, you'll need to pass Levels 1 and 2 Examinations facilitated by the Financial Services Commission. To be eligible to sit the Level 1 Examination, you'll need a minimum of 24 credits in accounting and related subjects (12 in accounting and taxation, 9 in business administration and 3 in economics). You'll need to pass the Level 1 Examination to be eligible to sit the Level 2 Examination.
Once you've passed these examinations and obtained your CPA certificate, you'll need a minimum of 1 year of practical experience in an accounting firm or another designated organisation to perform CPA work, or at least 100 hours of training offered by the Korean Institute of Certified Public Accountants (KICPA). You will then be able to obtain your license to practice as an accountant.
#4. United States
---
⇒ Average Salary: $ 42,900
According to official US government statistics, employment of accountants and auditors is expected to grow 11 per cent from 2014 to 2024. This means that, by 2024, 142,400 new jobs will have been created to meet demand.
Most accountant positions in the US require at least a Bachelor's degree in Accounting or a related field, while some employers prefer applicants with a Master's degree in Accounting or Business Administration under their belt. Accountants who file reports with the Securities and Exchange Commission (SEC) are required by law to be certified, which can be accomplished by passing a national four-part exam as well as meeting other requirements which vary by state.

#5. United Kingdom
---
⇒ Average Salary: $42,121 (more than double the National Living Wage)
Accountants here in the UK are some of the highest paid professionals in the world. In fact, private practice accountants have the potential to earn anywhere between £18,000 and £100,000 (depending on experience)!
To start working as an accountant, you'll first need to qualify with the Association of Chartered Certified Accountants (ACCA), the Institute of Chartered Accountants in England and Wales (ICAEW), the Association of International Accountants (AIA) or the Chartered Institute of Management Accountants (CIMA).
Each of these professional bodies has varying entry requirements, but you'll usually need at least 2 A levels and 3 GCSEs (A* to C), including maths and English, or equivalent.You can usually qualify more quickly if you have qualifications in business and finance, and it is possible to enter the field through an apprenticeship.
#6. Finland
---
⇒ Average Salary: $ 36,338
There are two main routes to a career in accounting in Finland: as a KHT auditor (authorised by the Central Chamber of Commerce) and as a HTM auditor (authorised by the regional Chambers of Commerce).
To qualify as a KHT auditor, you'll need a Master's degree in Accounting, Law or a related field, a minimum of three years' practical experience and to pass the KHT professional examination. HTM auditors must have at least a lower university or polytechnic education, a minimum of three years' practical experience and to pass the HTM examination.
Professionals from other EU member states who wish to work in Finland must apply to the competent authority, take an aptitude test and then register.
#7. Germany
---
⇒ Average Salary: $ 34, 955
There are a number of routes you can take to become an accountant in Germany, although students typically first qualify as Steuerberater (tax advisors). The Steuerberaterprüfung state examination is often considered one of the toughest and most prestigious professional examinations in the country and is comprised of three six-hour written exams and one oral exam. Students then usually work toward the Wirtschaftsprüfer (auditor) qualification which involves passing several qualifying exams before taking seven written exams.
#8. Austria
---
⇒ Average Salary: $ 34, 399
The starting point for those seeking to become a chartered accountant in Austria is generally a study course in Economics and Law. You'll then need to obtain at least three years' professional experience working as a trainee accountant with a licensed statutory auditor, as a trainee auditor with an auditing association of purchasing and business cooperatives, or as an assistant auditor or auditor and authorised signatory of the auditing office of the Sparkassen-Prüfungsverband.
Alternatively, after completing a relevant university degree, you will have to successfully pass the professional examination for tax consultants and obtain at least two years' experience of eligible chartered accountancy activities in Austria.
If you meet these requirements, you can then submit a request for admission to the professional examination for chartered accountants to the competent authority, either in person or in writing in German. The Chamber of Chartered Accountants will then issue an official decision on admission.

#9. Australia
---
⇒ Average Salary: $ 33,203
If you're thinking about moving Down Under to become an accountant, it might be a great idea. Between 2014 and 2019, the number of job openings for accountants is expected to be greater than 50,000. Australia, meanwhile, also has the best minimum wage in the world at $9.54 (about £7.68).
Australia's accounting industry is regulated and accredited by three professional bodies: CPA Australia (CPA), the Institute of Chartered Accountants of Australia (ICAA) and the Institute of Public Accountants (IPA). Entry into CPA and ICAA requires at least a Bachelor's degree in Accounting while IPA requires a Diploma or an Advanced Diploma in Accounting. It is possible to become an accountant without tertiary education, but you will not be able to produce any financial reports.
#10. Italy
---
⇒ Average Salary: $ 32,621
You'll need to be fluent in Italian (becoming an accountant is, therefore, another incentive to learn the language if you don't speak it).
There are three main accountancy qualifications in Italy. These are: Expert Accountant, Chartered Accountant and Legal Auditor.
All qualifications require at least a three-year bachelor's degree in Economics, three years' practical training and to pass the state exam (chartered accountants need a five-year Master's degree in Economics).
Kindly note that whilst these top ten countries offer the best compensation to accounting professionals, making the choice to move abroad should never be rushed. Take into consideration all the cultural and logistical aspects involved in whichever destination you may perceive as attractive to advance your career as an accountant.
Thank you for reading an article on the top 10 countries in the world with the highest salaries for accountants.