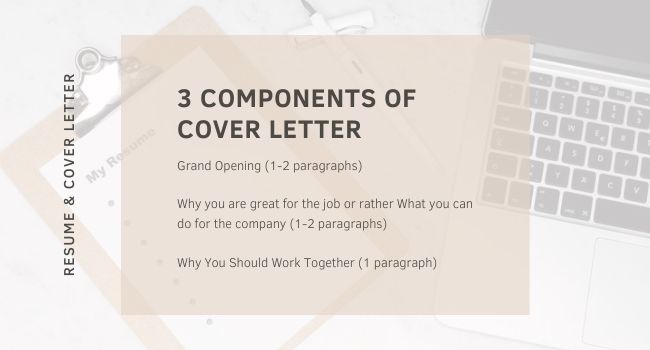 It is worth noting that the cover letter is all about you. So as you get ready to start writing the letter it is imperative to have at the back of your mind this one nugget of truth "it is this document that will knock and open for you the door for an interview". This means that you really need to present the best and winning cover letter to the prospective employer.
This calls for you to understand the major components of a cover letter which i will share in this article.
The first point to note is at times you may find that you have a lot to include in your cover letter. This is a good sign that you're a strong candidate for the job. But it is important to feature only the strongest points in your letter since the length of it should not exceed one page.
The three (3) basic parts that should feature in your cover letter include the following.
The Grand Opening (1-2 paragraphs)
---
This is where you introduce yourself, stating the job you are applying for – remember to include the job as listed in the advertisement (include any Ref No) and why you are applying for it.
You have to begin this paragraph with a strong lead statement, something punchy and sharp that will immediately attract the readers/recruiters and keep them reading. The leadoff statement has to present you strongly and memorably before the recruiter. Never begin with a sentence like " My name is……" or Hallo, I'm applying for ABC job. You could begin with a statement that makes mention of the company's contact and relates the company's business to your skills, interest and experience.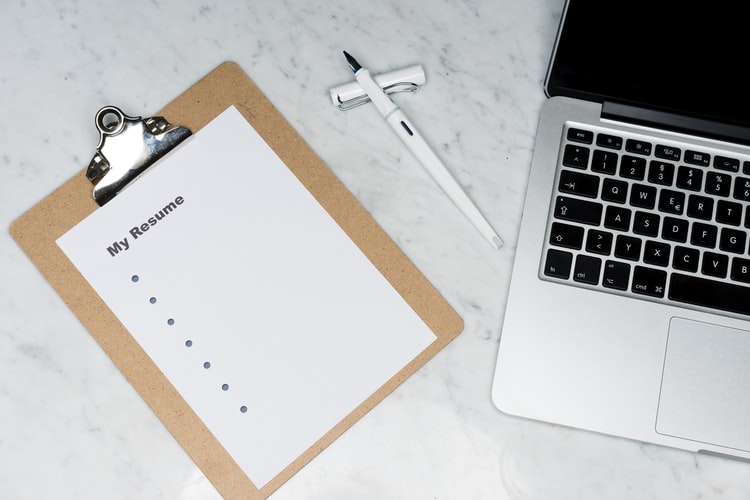 Make mention of your success record indicating strong proof of your past triumphs either in college or any other social institutions/ventures. Be keen to present concrete numbers or figures as much as possible (they speak volumes).
You need to demonstrate strong and wide understanding of the job or field you are applying. This shows that you are very current in terms of information thus top in trends.(a curious and learning mind indeed).
It is very important to make mention of an article or possibly a television piece about the company or its services. However do not mention a scandalous article. (This will bring your journey to an abrupt and unceremonious halt). Learn to mention the company in very positive light in your cover letter no matter what you may think you know.
Why you are great for the job or rather What you can do for the company (1-2 paragraphs)
---
Here you have to explain what you have to offer to the firm rather than what you expect the firm to do to you. Use the job advert as your guide to highlight the skills and accomplishments that match those being sought by the prospective employer. It is here that you will talk about the soft and hard skills you posses and their relevance in the context of the job being applied for.
Key points to remember here include:
Keep your sentences clear and brief. Research has it that recruiters spend an average of a minute or less reading cover letters, do not give them a reason to spend less time on yours.
Refer to but do not reproduce your resume in your cover letter. In mentioning your accomplishments pick at most three and highlight them. The other accomplishments mentioned in the resume will be discussed during the interview. Be sure to refer to the job advert and mention the skills you have that match with the skill set required or rather presented in the advert. Make mention of the skill by its name and even if possible quote the job advert, word to word.
Why You Should Work Together (1 paragraph)
---
Here you need to summarize why you would make a great addition to that team and how you have more information to back that up. In short the final paragraph should fuse your skills and the company needs. Always make certain to offer to contact the recruiter within the shortest time possible to follow up. Give your contact information just in case s/he may want to contact you in the meantime.

Brief note about following up:
Sometimes the job advert will not bear phone contact details or will categorically state no phone calls. Recruiters normally do this to manage well their time and avoid being interrupted by many calls from the applicants. In such a situation consider following via email.
Explain you simply want to know whether your resume was received. If the email contact is not included in the job advert, then you can always get it from the company's website or simply call the switch board and ask for Human Capital desk.
Be kind, identify yourself and state which job you applied for and ask if there is anything else they may require from you. Be brief and polite.- No professional recruiter will fault you for wanting to know your next steps.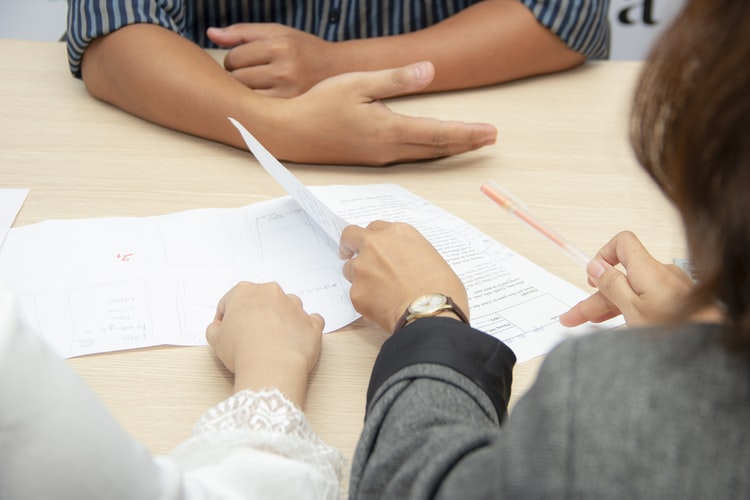 Remember (Most Important):
Your cover letter also needs a header (comprising the recruiters name and title, company address and salutation) and conclusion (Sincerely, Mr/Mrs …..)
The conclusion is straightforward, however for the salutation be certain to address a person and not the common phrase "To whom it may concern". Get the name from the job advert, the company web or by calling the company and asking for the name of the responsible personnel.
In the worst of circumstances address the letter to "Dear Recruiter" or "Dear Human Resource Manager". Avoid phrases like "Dear Sir' or" Dear Madam" since you just never know which gender will ultimately read your winning cover letter.
Thank you for reading article on "3 Main Components of Cover Letter". If you want to add something important thing, please do comment below.