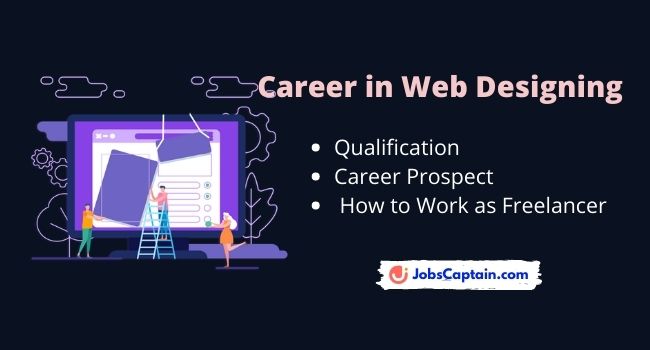 The art of designing and combining pages together in a way to form a website is called Web Designing. Today we are going to share with you the career opportunity in web designing.
Let's get started!
A web designer is accountable to conceptualize, design and build a website according to the demand of the clients and the needs of the target audience.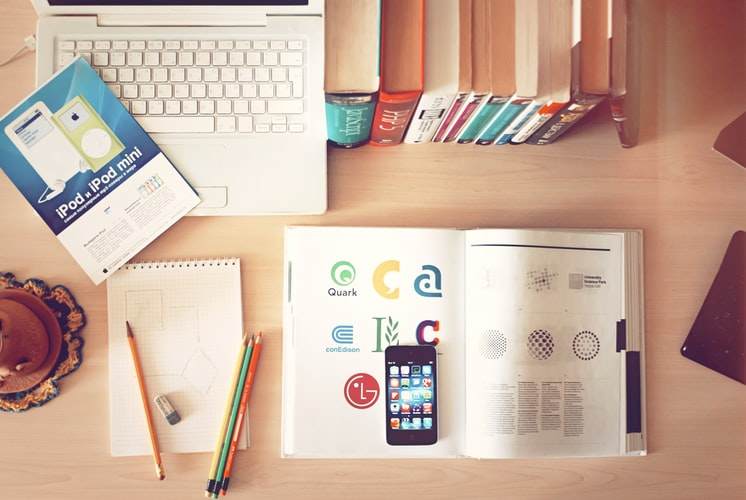 A web designer is responsible for the development and maintenance of each and every aspect of a website consisting of technical expertise required for the website, communication with clients to understand their requirements as well as designing of the website by giving each a unique edge.
Qualification Need for Web Designing
---
The minimum qualification required to enter the web designing stream is a bachelor's degree in any stream but as web designing falls under the IT section it is useful to have a computer science background. At least you have to basic knowledge of computer and internet.
A certificate or diploma course in web designing and knowledge of programming like HTML, javascript, SSI, CSS, MS SQL, ColdFusion, CGI, PHP etc. as well as knowledge of design applications including Macromedia Flash, Photoshop, FrontPage, Dreamweaver etc. are very useful.
Types of Job Role
---
Front end developer
Back end developer
Web application developer
Senior web analyst
Web marketing analyst
Career Prospects in Web Designing 
---
A web designing job requires a lot of technical as well interpersonal skills therefore a web designer have to be a good listener and a communicator too, teamwork, leadership, hard work, creative aptitude are qualities of a successful web designer.
Hence, we can say that web designers are the need for all industries and organizations. With globalization, organizations need to publicize them in order to retain and expand business and websites no doubts have maximum reach for that.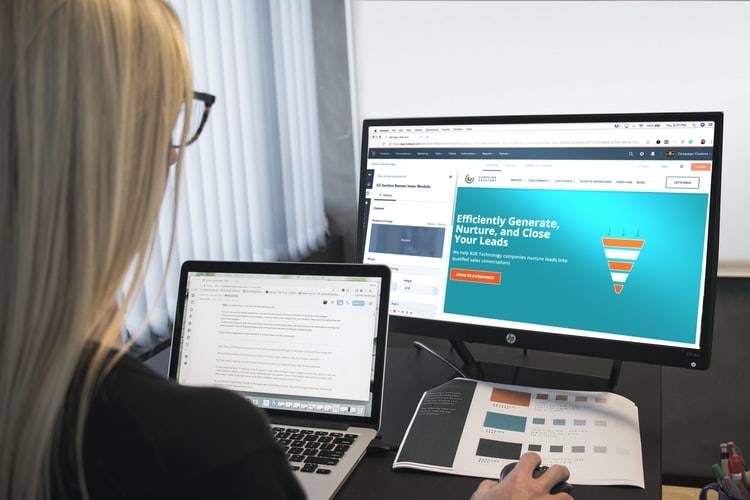 As we all know in every business segment require a website, to develop a website they need a good web designer.
Therefore, whether it's a doctor, an engineer, a lawyer, or large organizations and firms they all require websites and employ web designers to develop and maintain their websites. Right?
Web Designer Work as Freelancer
---
Web Designer doesn't need an office setup or anything else. As a web designer, you need one laptop or pc and a good internet connection. As a freelance web designer, you are work from home or from everywhere. And during this Covid pandemic to work from home as a freelancer is very safe for you.
You may read, Best Work from Home Career Options.
The main question is, wherefrom you can get work of web designing?
You can easily get work online. Here we listed some web portal, in that you need to list yourself as a web designer and show your portfolio or previous work in that portal.
Some of the famous web designing online portal are:
List of Software used for Web Designing:
Epicpxls
Sketch
Figma
Adobe XD
Webflow
Vev
RapidWeaver
Read our expert section Advice on Career.
These are all about a career in web designing. In addition, if you have any question, please do comment below.