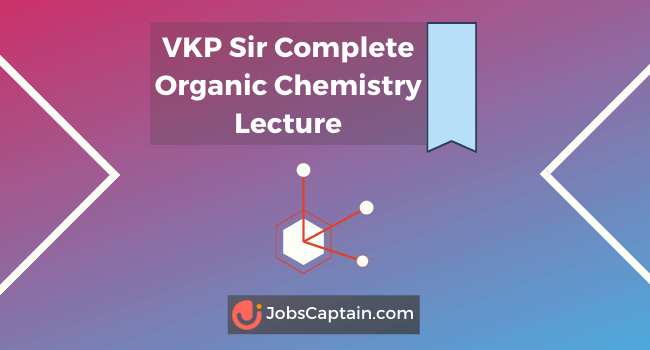 Are you looking for VKP sir Organic Chemistry lecture notes? Here we uploaded direct google drive link of VKP Sir Organic Chemistry Video Lecture Notes.
VKP sir's Free Pdf Study Material are very useful in Upcoming JEE/NEET examination.
VKP Sir Organic Chemistry – I  Lecture
---
Acid and Basic Strength
---
Alkenes, Alkynes and Oxidation
---
Amines by VKP Sir
---
Aromatic Compounds by VKP Sir
Check Price on Amazon
---
Biomolecules by VKP Sir
---
Carbanion and Tautomerism
---
Carbonyl Compounds by VKP Sir
---
Carboxylic Acid
---
GOC by VKP Sir
---
GR Reduction and Alkanes
---
Isomerism
---
Polymer
---
Practical Organic Chemistry (POC)
---
Reaction Intermediates and Mechanism
Check Price on Amazon
I hope you will get all Organic Chemistry pdf notes by  VKP Sir, further if you need any help or any material pdf for jee and neet, then comment below section. We try our best for you.