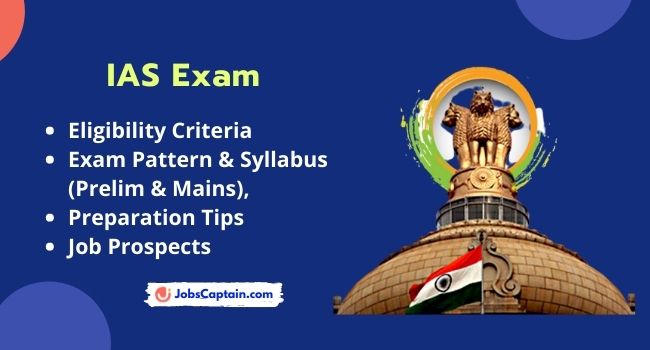 IAS is the acronym for Indian Administrative Services, a highly valued and much sought after civil service sector. Thousands of candidates appear for IAS exam each year but only a select few make it through.
Therefore, this requires a well thought out and carefully planned strategy to tackle this competitive exam. IAS exam comes under All India Services. A civil exam for recruitment in IAS is conducted by the Union Public Service Commission (UPSC).
IAS exam is one of the most highly reputed entrance exams, so one can expect a hard competition and thus, needs preparation accordingly.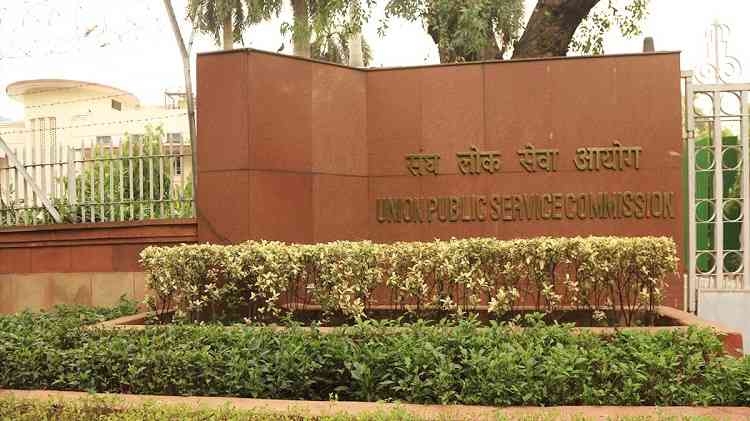 The IAS exam is broken down into two successive examinations:
Preliminary examination for selection of candidates for the main examination.
Main examination after which successful candidates are selected for civil services.
The preliminary examination comprises of General studies, a 2 hour test on general knowledge and another 2 hour test on an optional subject of the candidates choice. Optional subjects could be Agriculture, Animal Husbandry, Botany, Chemistry, History, Sociology etc.
The main examination consists of 9 papers and is designed to assess the intellectual depth and traits of candidates.
Eligibility for IAS exam
---
Only Indian nationals who are above 21 years of age and under 30 years can apply for the IAS. Candidates must be graduates or must be undergoing the final year of graduation. Some of these eligibility criteria can be relaxed depending upon certain factors.
| | |
| --- | --- |
| IAS Age Limit | 21 to 32 years |
| Age Relaxation | As per category (mentioned  in official notification) |
| Educational Qualification for IAS | Graduation |
| Nationality | Indian citizens only |
IAS Exam Syllabus 2021
India is a huge country with thousands of jobs related to administration in various government departments. Civil service is one of the most prestigious jobs in India as it has a lot of honour and respect attached to it.
An IAS officer is looked upon as a person who is not only intelligent enough to have succeeded in an extremely competitive exam, but also has the personality and character to impress the recruiters in the face to face interview.
In order to become an IAS officer, the candidates have to go through an extensive screening process which includes:
Preliminary Exam
Main Exam
Interview
This recruitment process is organized by UPSC which is the governing body for IAS recruitment process. To prepare for each of these stages, the candidates have to prepare according to a pre-determined syllabus.
IAS Prelims Syllabus 2021
| | | | | |
| --- | --- | --- | --- | --- |
| Paper-I Syllabus | General Studies – This paper marks will be counted for getting to write the Civil Services Mains exam. | 100 Questions | 200 Marks | Two Hours |
| Paper-II (CSAT) Syllabus | Aptitude test (CSAT) – This paper is of qualifying nature, but candidate must score at least 33% marks in this paper. However, marks of this paper are not counted for writing the Mains examination. | 80 Questions | 200 Marks | Two Hours |
This is the first stage of the recruitment process. This stage has two papers:
Paper 1
General Studies:
For this exam you will have must study current events, Indian history of India, global and Indian geography, Indian economics and polity.
This paper will require you have an understanding of normal day to day issues. You are not expected to have specialized knowledge on any subject, but a common understanding is necessary. You must know current national and international events and have detailed knowledge of history of Indian political system, society and economy.
Paper 2
CSAT: For this exam, each candidate has to choose one subject from a wide list and prepare for it. This optional subject depends on the type of job that he or she wants to take as an IAS officer.
Here is a list of all the CSAT topics:
Comprehension
Interpersonal skills including communication skills
Logical reasoning and analytical ability

Decision-making and problem solving
General mental ability
Basic numeracy
IAS Mains Syllabus & Exam Pattern 2021
There are as many as 7 exams in this stage. Following are the IAS main papers and their marks.
| | | |
| --- | --- | --- |
| Paper | Name of the Paper | Marks allotted |
| A | One of the Indian language to be selected by the candidate from the languages included in the Eighth Schedule to the constitution (Qualifying only) | 300 |
| B | English (Qualifying Only) | 300 |
| 1 | Essay Paper (Can be written in the medium of the candidate's choice) | 250 |
| 2 | General Studies I (Indian Heritage & Culture, History & Geography of the World & Society) | 250 |
| 3 | General Studies II (Governance, Constitution, Polity, Social Justice & International Relations) | 250 |
| 4 | General Studies III (Technology, Economic Development, Biodiversity, Security & Disaster Management) | 250 |
| 5 | General Studies IV (Ethics, Integrity & Aptitude) | 250 |
| 6 | Optional Subject Paper I | 250 |
| 7 | Optional Subject Paper I | 250 |
| | IAS Main (written) Total | 1750 |
| | IAS Interview  | 275 |
| | Total  | 2025 |
Paper A
For the Modern Indian Language test, the candidate will have to choose one out of 22 scheduled languages. The test will include comprehension, usage and vocabulary, précis writing, translation, and a short essay. This paper will be up to matriculation level of the chosen language.
Following is the list of languages that can be studied for this exam:
Hindi
Sanskrit
Urdu
English
Russian
Chinese
German
Persian
French
Nepali

Arabic
Gujarati
Marathi
Kashmiri
Bengali
Punjabi
Assamese
Dogri
Manipuri
Santali

Konkani
Pali
Bodo
Sindhi
Telugu
Oriya
Kannada
Malayalam
Tamil
Maithili
Paper B – English
This paper is to test the student's English skills. The candidates must have ability to understand complicated prose and express their ideas in clear and grammatically correct manner.
This test will include comprehension, usage and vocabulary, précis writing, and a short essay in English. This paper will be up to matriculation level standard of English.
Paper 1 – Essay
Candidates are required to write an essay on any given topic.
The candidates will be given a number of topics to choose. Candidates are required to practice writing comprehensive, factually correct and relevant essays. The candidate must maintain regular flow in the tone of the essay and ensure that it doesn't have any grammatical or spelling mistakes.
Paper 6 and 7
These two exams test candidate's aptitude towards the second optional subject chosen by him. Candidates have to choose an optional subject. The choice of subject depends on the type of job they are applying for.
IAS Interview
After clearing all the exams, the successful candidates are called for an interview. This interview assesses the personality, physical capability (if required) and mental strength of the candidates. The candidates must possess the right confidence, mindset and mental attentiveness to succeed in this exam. (Read powerful tips for successfully crack your Interview)
The interviewer might ask you the following type of questions:
Meaning of your name or about a famous person who has the same name as you.
About your choice of career
Recent current topics
How do you plan to perform your duty
About your academic record
Hypothetical questions
Also Read -> How to Prepare for IAS Exam 2021?

Preparation tips for IAS exam
---
Now let's read some powerful tips for IAS exam 2021.
The foremost thing you need to consider while looking for Civil Services like IAS is to make a wise selection of subjects for the Preliminary as well as for the Main Examinations. Often you will have choice of choosing the subjects you are familiar with. Make sure that you choose the subject you are comfortable with.
Always do an analytical study of previous years' syllabus and question papers. Look for the pattern of the subject you have chosen. It is always better to seek advice from seniors and colleagues to keep confusion at bay at higher level of the exam.
The IAS exam preparation must be done in a perfect manner. Prepare for General Studies at the same time, while preparing for optional papers. You can adjust your timings for both; thus you will not be bored and be able to give more time to your studies.
Never, ever compromise with your optional subjects for General Studies as every question in optional subjects will get you 2.5 marks and the paper will be of 300 marks in total. Most importantly, the input and output ration is lots better in optional compared to General Studies.
The prominent thing in preparing for the IAS preliminary exams is to identify your weak points and work on them effectively.
Only way to be successful in the exam, in addition to rigorous hard work, is planned and systematic study. Prepare a schedule as per your convenience and stick to it.
It is essential to read newspapers and magazines regularly. Other than keeping you updated with current affairs, you will also get to know how facts are presented in a clear manner. Current issues are addressed in all Civil Services Exams, so it is a must that you are aware of recent happenings in not only India, but across the World.
Complete your entire syllabus at least a month prior to the main exam. Keep the syllabus handy so that you can tally it time and again to be sure that you are not wasting your precious time in studying topics which are not of much relevancy in the exam.
Consider the question papers of previous years and see the pattern of questions asked and point out which types of questions are often repeated.
It is best if you attempt previous years question papers. This will help you know your mistakes and weak points better. Additionally, it will help you in improving your speed and accuracy too.
In the end, no doubt, IAS exam 2021 is an important exam, but depression or nervousness will not take you anywhere. So have faith in yourself and keep on moving steadily. Remember, quality of time you put in your preparation is far important than the quantity of time.
Prospects
---
Successful candidates are then absorbed into the Indian Administrative Services and junior officers, which is the entry level designation for civil services. As a civil servant, one gets the opportunity in participating in the development process of a country and that is a very satisfying and gratifying experience indeed.
A Final Note For An IAS Aspirant
---
There are no hard and fast rules to get through the IAS exam 2021. To succeed, one has to be determined to clear the exam and should be willing to spend the long hours for preparations. Sorting guidance from established and successful coaching centers can help save a lot of time and can direct the candidate in the appropriate direction.