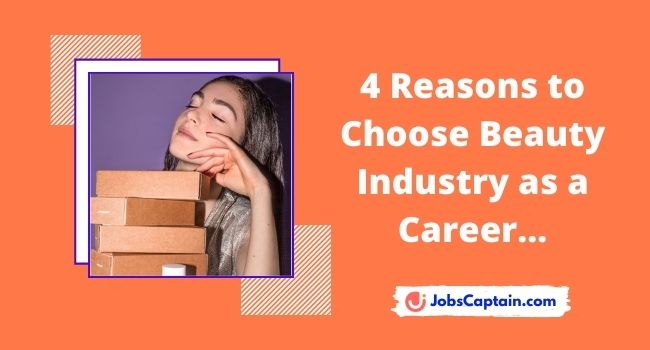 If you've ever dreamed of becoming a makeup artist, hair stylist, esthetician, or any other type of professional in the beauty industry, you're in luck. With the rise of social media influencing trends and creating new standards of beauty, the need for professionals in the beauty industry is increasing. Here are four reasons to choose a career in the beauty industry:
It has been noticed recently that people from different fields like Medicine, Engineering, Airline, Fashion designing, call centres etc are taking up Beauty Cosmetology and Hairdressing as their profession. Many people are wondering why this is happening.
If we take a closer look, it is not very difficult to understand why this is the case. Firstly Beauty Industry in India is USD 6.5 billion in revenue (2019) and it is the fastest growing industry in India at the rate of 22%. Such a high growth rate means plenty of job opportunities.
And now the Beauty & Personal Care market is booming, with revenue projected to reach an astonishing US$25.73bn in 2022.

Why Choose a Career in The Beauty Therapist Industry?
---
Basically, there are 4 other reasons why this industry is very attractive.
It is High Paying
The top hairdresser in Major Cities earns up to Rs. 1,70,000/- starting salary for a beauty therapist in a branded SPA/Salon is anywhere between 10,000-15000/- and can quickly earn between 30,000-50,000/- within a span of 2 years time.
The average earning of a well-trained and qualified hair trainer is more than Rs. 30,000/-.
Huge Demand
Previously people use to go to salons and beauty parlours only on special occasions. Now it has become routine to visit beauty clinics and salons every much. And also many people take online therapy. Much like going to a restaurant at least once a month.
More demand is created as everyone wants to look good these days including male members, teenagers and even older members of a family. With this situation, the demand for well trained professionals is very high.
Comfortable Job Timing
Working hours in SPA/Salons are more comfortable and 99% of the time it is only one-day shift work. You can come home to catch up every day.
Start Your Own Business
Starting your own business in beauty is perhaps one of the easiest businesses. It requires low investment and money normally would start coming right from the first day onward.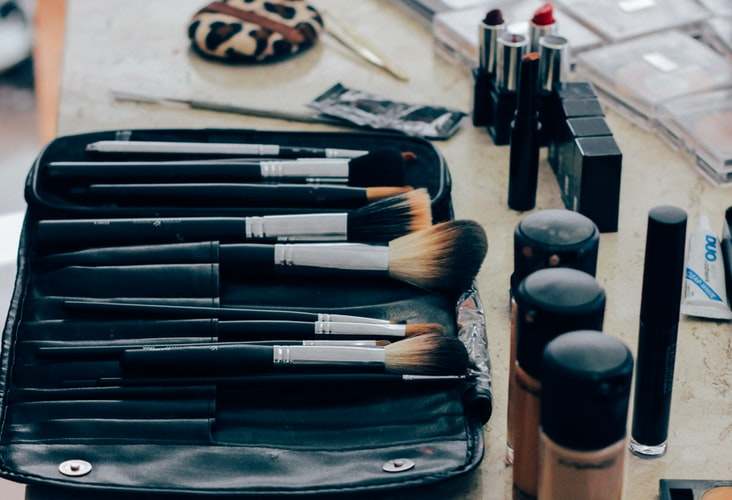 For you to be successful in this industry it is important that you start well. To start with you should not make the mistake of learning from a salon itself as there would not be a proper training facility and not enough practice as salon owners would not like their paying clients to be subjected to learning students.
The first step is to identify a good beauty training school which has a good training facility, qualified trainers, Accreditation from a reputed body and good ethics along with sound safety and hygiene standard.
Points To Keep In Mind
---
Here we have listed some points which are very helpful to you in choosing a career in beauty therapy.
Do Not Go Just For Skill Training
Beauty Training is complete when you have proper knowledge of what you are doing. Students generally make the mistake of going for a short course and learning only the skill and learning how to do a particular treatment or styling.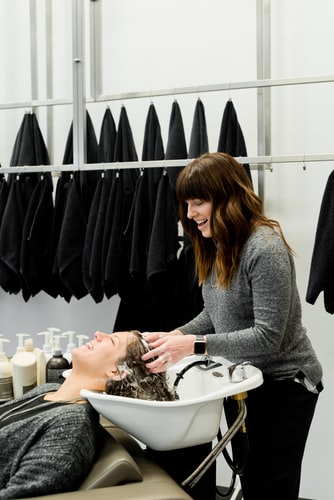 It is more important to how why a particular treatment or style has been recommended. This could only happen when you have a thorough knowledge of the subject. Learn both the Science and art of beauty education.
Learn To Improve Your Communication & Presentation Skill
A well-groomed beauty therapist/cosmetologist or a hairdresser along with good communication skills is a big asset to the company as they would be able to understand the client better, build better rapport with clients and be in a position to explain why a particular treatment/style has been recommended.
This would help n gaining client confidence and ensure the client would come back to you month on month for years together.
Get Certified
It is equally important that you get certified by a reputed body preferably by body whose certification is accepted worldwide. Such certification would help you get jobs not only in India but also anywhere in the world.
Getting the International certification is like getting your PASSPORT FOR AN INTERNATIONAL CAREER IN the BEAUTY AND HAIR INDUSTRY.
Certification like that from CIDESCO(Switzerland), CIBTAC (UK) or City and Guild are among the best certification in the world.
Thank you for reading Career Guidance on Beauty Therapist Industry. If you have any queries related to opt a career in the Beauty Therapy Industry, then please do comment below, we will back to your query soon.
Share this article with your friends and family.