Terrorism.. By my third Eye!!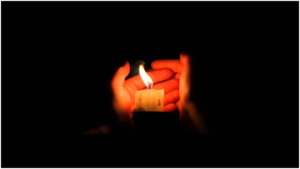 It has been very long since I wrote something. My last post was a poem on brutal Army school massacre in Peshawar, PakPakistanack 2014. Sadly on the same day, I heard about the attack on Army Headquarter in Uri, India.
Many events have taken place after that attack. SAARC boycott by Afghanistan, Bhutan, Bangladesh, Nepal, and Sri-Lanka following India, Ban on Indian TV channels and movies in Pakistan. One Indian political party demanded a ban on Pakistani actors working in India.
This is very strange that some so-called reforming political parties are asking such a thing. I do not see any point in this.
Terrorism must be condemned by every country throughout the world, but to ban the art/artists does not make any sense to me. I mean, what do they have to do with terrorism? Are they supporting terrorism? If there is any proof against them of any kind of connection with terrorism, they must hold legally for their deeds. What I understand is that such a ban can lead us nowhere but to an isolation, which is totally inappropriate in the time of globalization.
Actually, terrorism is not related to any religion. Terrorism is nothing but fanaticism. They proclaim themselves as a protector of their religion but the reality is, they are deceiving their God and religion. Killing innocent people without any cause is zealotry.
Nowadays, people grievously prejudge terrorism with specific religion. But the real scenario is very shocking. People of Islam have endured a lot more from these atrocities and hardship because of this fanaticism than people of any other countries have. Those terrorists have executed people of their own religion(of whom they claim to protect) for forgivable wrongdoings. They have ruined values, faith and dignity of their people and religion.
My point is, we should not relate terrorism with any religion. Terrorism is just a terrorism which must be condemned by each and every peace loving people and countries.
Those extremists want to distort this colorful and lively kaleidoscopic world to dull and lifeless world. But let us all stand against it. Let us explain to our children that none of the religion permits anyone to kill innocent people. Let us teach our children that Islam has nothing to do with terrorism so that they learn to respect other religion. Let us pray for peace for the entire human race,
As Mother Teresa has said,
"Peace begins with a smile."
Let us spread a love with an innocent smile. One day for sure, we shall overcome…
————————————————————————
Every time there is raining outside,
I get my room
and
come outside under a wide sky,  full of dark clouds,
leaving my all work aside.
—
Even though, I have a cough,
I argue with my health-consciousness
saying,"Hey, bro., just for a single minute, Can I ?"
—
I do this
because every time I caress raindrops,
I feel like I really exist.
It makes me feel
how it is to be like being.
Waves of eternal beauty are so immense,
that
every single touch leaves a mark on my heart.
———————————————————————-
(Photo source: imagineinfinitycoaching.wordpress.com)
written by Keval Gohil