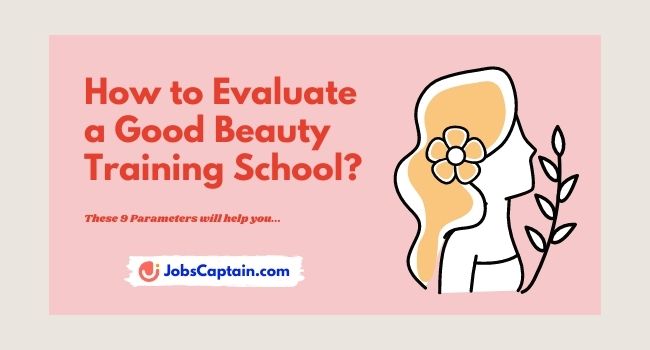 That old saying "look before you leap" holds true even today as you make important career-related decisions in life such as enrolling with a beauty training school to make a great career in the fast-growing beauty industry in the world.
In the previous article we are already discuss about 4 reasons to choose a career in the beauty industry. Today we are going to share information on which parameters helpful to evaluate a good beauty training school.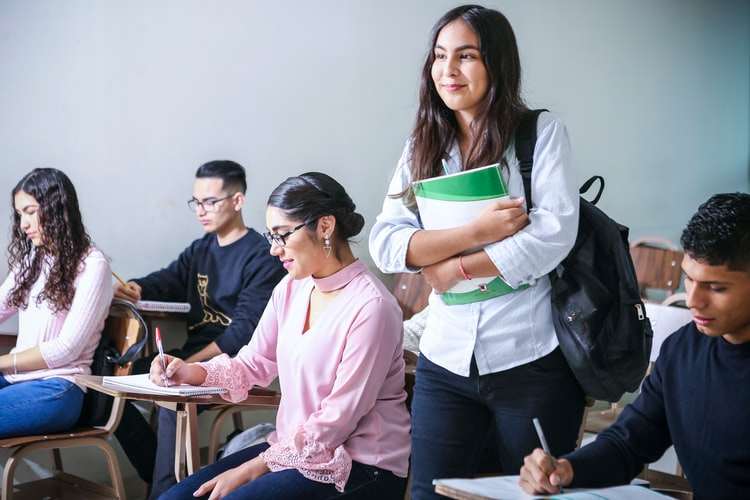 The Indian beauty industry is presently estimated to be over USD 6.5 billion and growing at a rate of over 22%, which is much faster than several other sectors.
It is fast growing as a lucrative career choice for many graduates and professionals.
In a recent development, several IIT graduates and post-graduates came together to set up chain of spas or salons, indicating the kind of talent this industry is now attracting. Considering the stupendous of the industry, it is not surprising to see the huge demand for highly trained beauty and hair professionals.

Parameters to Evaluate a Beauty Training School
---
That brings us to the important question as to how to choose or evaluate good beauty training school. There are 9 important parameters which prospective students should consider.
Curriculum
Prospective students must ensure that the institute they are going to choose should offer industry-relevant curriculum. One of the best ways to verify this to check whether the curriculum is aligned to well-known international standards.
Some of the best beauty therapists in the world are found in Europe. That's because of very high standards of safety and hygiene as well as treatment procedures followed in these countries.
Hence it  makes sense for Indian students to look for beauty schools in India that follow the curriculum accepted in Europe and other developed nations.
Not only will students would stand to gain by learning the best programs without having to leave the country, but also save them a lot of cost. Moreover, schools offering their own curriculum tend to skew their curriculum in favor of available resources, which may not often be in the best interest of students.
Accreditation
It is important to know whether the beauty school which you intend to join has been accredited by any product-neutral and reputed academic body.
This would ensure that the school is adhering to those standards and is expected to maintain certain quality standard to retain their accreditation. Do find out whether their accreditation is currently valid or not. The best way to do that to check on the website of the accrediting body.
Infrastructure
A good school should not give a feeling of being in a garage. The school should have enough space for students to have their theory and practical sessions without feeling claustrophobic.
Having access to library books is an added advantage. It goes without saying that a world class beauty training school would place very high emphasis on cleanliness and hygiene; and, state-of-the-art equipment for beauty treatments.
Trainer quality
Quality of training depends a lot on quality of trainers. A good training school should have an array of full time trainers in their system who are not only knowledgeable and have relevant qualifications (preferably international qualification) but should also know the nuances of training.

Placement facility
The real objective of undergoing beauty training is to make a career in this industry. A good training school should always have student placement at the top of their agenda.
It is important to check the track record of past students placed by the school and whether the school has a dedicated placement division to ensure that every student trained by them are placed.
Hands-on practice
In more ways than one, beauty training is very different from other training. It requires plenty of hands-on training for students to gain confidence.
Ask whether the training school has a mechanism or system in place to provide for students to gain enough practical knowledge?
Emphasis on all-round growth
For succeeding in a career in the beauty industry, it is not enough that the school trains you on technical skills alone.
Today, the industry is very demanding and expects beauty professionals to follow corporate norms of grooming and have sound customer service skills that reflect its professional image.
Beauty schools should have training sessions dedicated to grooming, customer service and communication skills.  These are very essential for student success.
Certification
It is always good to research what qualification/certification is the most widely accepted globally.
To mention a few in the field of beauty therapy: CIDESCO (Switzerland) or a CIBTAC (UK) qualification is considered to be the best in the world while for qualification in hair the one from CITY and GUILD (UK) is widely accepted in over 100 countries.
These qualifications also help students who are planning to migrate to other countries for better opportunities to obtain visas as well as obtain overseas employment.
Bank loan facility
If a school claims to provide a bank loan facility, one could be assured of the reputation of the institution as banks would never provide loans to students of institutes whose credibility is questionable.
While such a facility is a boon to those seeking financial assistance from a bank for their education, it is an assurance of the institute's reputation for students.
These above 9 parameters to evaluate a good beauty training school.
If you still any doubt, please do comment below.
Thank you for reading. Share this article with your friends!